Skip to content

למד על אפשרויות הקבלה לתוכניות הMBA המובילות
למד על אפשרויות הקבלה לתוכניות המובילות בחו"ל
אודות ארינגו

אודות ארינגו

ההצלחות שלנו

סטטיסטיקה: תוצאות הקבלה

ציוני הGMAT של לקוחות ארינגו

וידאו: איך מתקבלים עם GMAT נמוך

מלגות ללקוחות ארינגו

לקוחות מספרים

חוות דעת על ארינגו ב GMAT Club

השירותים שלנו

מחירים וחבילות

מסלולי תמיכה מהירה – ARINGO Express

התהליך של ארינגו

עוד אודות ארינגו והשירות

תהליך העבודה עם ארינגו: רכיבים ואפשרויות

צוות ארינגו

היועצים שלנו

הנהלת ארינגו

ארינגו בחדשות

בלוג – אירועים וחדשות MBA

צור קשר

היועצים שלנו

טוֹפּ-MBA למתחילים

MBA בתוכניות המובילות בעולם – כדאי?

לוח זמנים אידאלי להגשה ל-MBA בחו"ל

מחשבון סיכויי הקבלה

מה האוניברסיטאות מחפשות

וידאו: על תהליך הקבלה

וידאו: תהליך הקבלה לתוכניות המובילות

טריוויה MBA – הידעת?

אירועי Top MBA בישראל

תהליך הקבלה

תנאי קבלה

תהליך ההרשמה – מידע בסיסי

חיבורי הרשמה ותאריכי הרשמה

תאריכי הרשמה שפורסמו עד כה

חיבורי הרשמה שפורסמו עד כה

קצת על ביקור בקמפוס

טיפים ודוגמאות לחיבורי MBA

קצת על חיבורי ההרשמה

חיבורי הרשמה לדוגמה

טיפים ודוגמאות להמלצות לMBA

קצת על ההמלצות

המלצות לדוגמה

טיפים ודוגמאות לשאלות בראיון לMBA

קצת על ראיונות הקבלה

שאלות ראיון נפוצות

טוֹפּ-MBA למקצוענים

קצת על המלצות נוספות

קצת על Support Emails

קצת על שליחת העתקי מסמכים

קצת על Notes

קצת על ויזות

קצת על בחינת ה-GMAT

קצת על בחינת ה-GRE

קצת על בחינת ה-TOEFL

קצת על תחליפי TOEFL

התוכניות המובילות

תוכניות MBA עם התמחויות

MBA – ניהול שרשרת אספקה – Supply Chain Management

MBA – משאבי אנוש – Human Resources

MBA – חשבונאות – Accounting

MBA – ניהול מערכות בריאות – Health Care Management

MBA – ניהול מערכות מידע – Information Systems

MBA – אסטרטגיה ויעוץ – Strategy and Consulting

MBA – תקשורת ובידור – Media and Entertainment

MBA – שיווק – Marketing

MBA – תעשיה ותפעול – Industry and Operations

MBA – ניהול בינלאומי – International Management

MBA – ניהול מלכ"רים – Nonprofit

MBA – יזמות – Entrepreneurship

MBA – התנהגות ארגונית – Organisational Behaviour

MBA – ניהול כללי ואסטרטגיה – General Management

MBA – משפטים – Law

MBA – כלכלה – Economics

MBA – מימון – Finance

תוכניות ה-MBA המובילות בארה"ב

Haas MBA – Berkeley University

Booth MBA – University of Chicago

Columbia MBA – New York

Fuqua MBA – Duke University

Harvard MBA – Harvard University

Kellogg MBA – Northwestern Uni.

Sloan MBA – MIT

Stern MBA – New York University

Stanford MBA

Tuck MBA – Dartmouth College

Wharton MBA – Upenn

תוכניות MBA נוספות בארה"ב

Anderson MBA – UCLA

Babson MBA – Olin

Darden MBA – Virginia University

Goizueta MBA – Emory University

Johnson MBA – Cornell University

Kelley MBA – Indiana University

Kenan-Flagler MBA – UNC

McCombs MBA – Texas University

Ross MBA – Michigan

Tepper MBA – Carnegie Mellon

Yale MBA – Yale University

תוכניות ה-MBA המובילות באירופה

ESADE MBA

HEC Paris MBA

IE MBA

IESE MBA

IMD MBA

INSEAD MBA

Judge MBA – Cambridge University

London Business School MBA

Said MBA – University of Oxford

SDA Bocconi MBA

תוכניות ה-MBA המובילות בקנדה

Schulich MBA – York University

Rotman MBA – University of Toronto

Queen's School of Business

Richard Ivey School of Business

Desautels MBA – McGill University

Sauder MBA – University of British Columbia

תוכניות ה-MBA המובילות באסיה

The ISB MBA

The HKUST MBA

The CEIBS MBA

The CUHK MBA

The Nanyang MBA

The NUS MBA

תוכניות מיוחדות

תוכניות המתחילות בינואר

תוכניות שאורכן שנה עד שנה וחצי

תוכניות משולבות מיוחדות

Cornell Tech

Kellogg MMM

MIT LGO

MIT Sloan Fellows Program

Stanford MSx Program

Wharton Lauder Program

Health Care MBA Programs

תכניות למועמדים צעירים

Deferred Enrollment

Masters in Management – MiM

Masters in Finance – MiF

Business Analytics Masters Degrees

Yale Silver Scholars

תוכניות EMBA

Global EMBA Programs

תוכניות שלא דורשות GMAT

תוכניות שלא דורשות TOEFL

תוכניות MBA שלא דורשות המלצות

תוכניות המראיינות לפני הגשת האפליקיישן

דירוג התוכניות המובילות

איך מתקבלים לתוכנית מובילה בגיל 30 פלוס?

מימון ומלגות

מלגות, מימון וסיוע כלכלי

MBA Expenses

מחשבון עלויות

מחשבון החזר עלויות – ROI

תארים אחרים

בלוג

צור קשר

 
Free MBA Goals Essay Samples   |

  
Aringo consultants are the top in the world!
In general, a strong career plan is one that brings the candidate to a very successful future, and one that is very likely to happen. This translates to 9 foundations for a strong career plan:
  Specific industry

Specific enough to make it unique and concrete.
For example, banking is "too broad" an industry, whereas Project Finance or Biotech Finance is more specific and therefore more unique and concrete.

Specific positions
Connection to past
Assured first step

Rather senior position
A company you work with/worked with
Impressive company description (i.e. largest…)

Unique career plan
Rich, famous or both in the long term
Likely and natural connection of goals
Community agenda
Sexy industry
In general, the more specific and personal the essay is, the better.
The key to the Career Essay:
Connect most sentences with the future goals and the industry name.
Most of the sentences should relate to the goals.
For example: Why School X?
Because Professor X is the world's best in Y, and I need Y to achieve my goal Z.
Necessary to have:
What are the short and long term career goals?
If the first step is assured – a VERY clear statement of this fact.
Because some admission readers may skim the essays, you want to make sure this paragraph is very noticeable (make it a separate paragraph), and to mention it twice if possible.
Nice, but not necessary, to have:
Repeated mention of the exact same industry name.
Why are these your goals (why do you feel they are the right goals for you)?
When/how were your goals conceived?
Why these goals of all possible goals in the world? Should be personal, deep.
OK to have:
How did your goals, once conceived, drive your actions/career choices up to here?
What elements/experiences in your past make you feel that these goals are realistic?
Any other details that a. promote and candidacy and b. answer the question: "what are my career goals and why these are my goals". It needs to be clear how these details are connected to explaining your goals.
Usually not OK to have:
Descriptions of the candidate's past/resume/background which are not clearly connected to the career goals – unless the essay question specifically asks for it.
Career Goals/Aspirations MBA Essay Example #1
Question: What are your career aspirations and why? How will you get there? (300 word limit).
The following essay was submitted to the Harvard MBA program by our client. The client was accepted to the program.
Long Run Objective
My long-run objective is to achieve a senior managerial position in a large multinational corporation that markets, or preferably manufactures, commodities. One of my highest aspirations is to be one of those who establishes, or significantly advances, such a corporation. Therefore, I intend to develop within the scope of one firm. I believe that on my way to achieve my goal I will express my talents and interests and contribute to society's prosperity.
Short Run Objectives
Looking ten years back, I view my interdisciplinary experience in business management, army service, political and public positions, and traveling as a part of the solid background that can generate a successful senior manager in a multinational commodities corporation. To complete my preparation process, my short-run objectives are:
a. First – to acquire quality general academic education in business administration while also mastering the English language.
b. Second – to develop within the scope of one firm.
HBS – a Measure and a Target In Itself
I wish to say, sincerely, that in my opinion HBS will fulfill my first short-run objective optimally. HBS has the qualities that best fit my expectations, objective, and background. The more I hear and read about HBS – the more I feel I belong there; it is considered the best school in the world for developing general management skills and acquiring management tools in the marketing and consumption areas. Graduates gain excellent placement services and leading positions. HBS has no competitors in academic level and in world-wide fame (I learned that from talking to people in China, Eastern Europe, and Arab countries).
In conclusion, I believe that studying at HBS will be a great experience. Moreover, it will provide the optimal accomplishment for my first short-term objective, as well as a significant advancement towards achieving my long-term goal.
Career Goals/Aspirations MBA Essay Example #2
Question: Describe your career progress to date and your future short-term and long-term career goals. How do you expect a Wharton MBA to help you achieve these goals, and why is now the best time for you to join our program? (1,000 words)
The following essay was submitted to the Wharton MBA program by our client. The client was accepted to the program.
Upon graduation I wish to lead the fiber-optics product management team in one of the world's largest optical communication companies (such as Alcatel-Lucent and ATT), supervising a group of 5-10. Striving to promote myself within the organization, I wish to become the Vice President of Marketing in the fiber optics segment, supervising several dozens of employees.
My mid-term goal is to become the founder and CEO of an innovative fiber optics firm. I desire to position the company as a profitable, international and leading company in its industry, and aspire to establish a sustainable organization, creating workplaces for thousands of employees and turning an underdeveloped area into a flourishing industrial zone. Passave, an optical communication company, which was lately acquired for $300M, is a model for such a successful company.
After fulfilling this goal, I intend to follow the growing trend of successful executives who moved to the public service sector. My plan is to become a senior manager in the Prime Minister's Office.
I chose my first full time position in the Optronics Division at the military because I knew it will introduce me to the diverse optical communication community in my country, equipping me with basic hands-on experience in the field. The first two years I worked as a Physicist and a System Engineer and then I was promoted to the position of Electro-Optical Projects Manager in the division's headquarters. There I set the goals, supervised and directed 9 Project Mangers in optical projects performed by 7 different companies in the defense industry.
At that point I realized that for developing the managing tools required for a senior manager I'll need to gain more experience in bigger organizations. Therefore, I persuaded the head of the RD directorate to be reassigned to a classified Intelligence unit. My first mission as an Optical Engineer was to lead a group of 4 in building a module which was the heart of a $100M system. One year later I was appointed to a Team Leader where I commanded a team of 8. Two years later I was promoted to Project Leader.
I understood I lacked the financial and international experience of technological project management to lead a global optical communication company. I therefore became a Project Leader in a classified unit of the PMO. I supervised a team of 20, and managed all financial aspects of a $2M project (presented to the Minister of Defense), where I also had the marvelous opportunity to negotiate with highly ranked officials of three foreign governments.
While considering studying for a PhD, I worked as a part time an Internal Consultant of 5 Project Leaders. I then became an Entrepreneur in Residence (EIR) in Precede, an entrepreneurship and investment firm, in hope to learn more about becoming an entrepreneur. Working in Precede, I matured in my understanding. I realized I still lack some Finance, Marketing and General Management foundations, which an MBA will enable me to develop.
In light of my long term goal to become a founder and CEO of a technologically oriented company, I'll need to gain the strongest possible general management skills. The finance and marketing foundations will compensate for my inexperience in these fields. The structured formal general management education I'll acquire in Wharton will broaden my view and give me the tools to leverage my experience and create a successful company. I believe an MBA is the most structural way to learn how to build organizational values, culture and design organizational structure and hierarchy.
Moreover, most of my leadership experience was developed in governmental organizations, where a leader is defined in terms of his values, inter-personal skills and professionalism. However, looking into the future, I will need to lead in the private sector where leadership is also characterized by the talent to lead corporate players in global, competitive markets and an understanding of the cultural, economical and financial forces that drive the marketplace. Hence, I believe studying by the researchers of the Center of Leadership and Change Development like Prof. S. Kaplan who composed Framing the Future will help me build and lead a high performance optical communication firm.
My experience is mainly based on large and established organizations. Hence, learning from Prof. Dushnitsky on the various dimensions of new venture creation and growth in Entrepreneurship, will show me his perspective on the trail I wish to follow as a founder. Desiring to build a sustainable company, I am looking forward to taking Strategy and Competitive Advantage, where I hope to learn how to create and maintain such an advantage. Learning how to identify entrepreneurial opportunities and how to exploit them where "Creating Values" was contemplated, will lay a solid basis for achieving these goals by myself.
In a world which is growing ever flatter, I find international exposure and experience important for the global company I wish to found. The Multinational Management major courses, such as Global Strategic Management, and participation in the Global Immersion Program will prove valuable in helping me understand other cultures which will be important when penetrating new markets. This international exposure will improve my ability to establish contacts with other nations, hence supporting my longer term career goal of rejoining the PMO.
Wharton's mindset and student body imply numerous benefits. The exciting opportunity to participate in school's management would contribute to the fruitful interaction between students and faculty. I plan to take part in the leadership development activities and the various student clubs to create strong friendships. These connections, combined with the great global alumni community, can be especially relevant as an eco system for the company I plan to start and for recruiting its management backbone.
Career Goals/Aspirations MBA Essay Example #3
Question: What are your career aspirations? How will your education at Stanford help you achieve them?
The following essay was submitted to the Stanford MBA program by our client. The client was accepted to the program.
Post-MBA, I hope to become Business Development Manager in a Homeland Security Technology company such as Lockheed-Martin, Raytheon or Boeing. Thereafter I hope to advance to Business Development VP in a similar company, and finally to assume a position as CEO of a Global Business Unit, managing thousands, with annual revenues of over $500 million.
As a Product Manager in my company's System Security Group, I've had opportunity to work with the Group's President, who is a Stanford GSB Executive MBA graduate. I've been inspired by his achievements, which are similar to my career goals, and hearing from him about his Stanford experiences has led me to consider Stanford GBS as my next career step.
My discussions with him have brought me to realize that, in order to advance from my current position as Product Manager with business development responsibilities to Business Development Manager, I need to grow in three areas: management theory, hands-on experience, and international perspective and networking. After speaking with additional Stanford GSB alumni and students, I'm convinced that a Stanford GSB MBA is the best way to get all three.
Stanford's "Homeland Security: Operations, Strategy, and Implementation" course, along with Prof. Lawrence M. Wein's research, can significantly contribute to my specific industry knowledge. This, as well as Stanford's strong ties with Silicon Valley and its impressive recruiter list, will all be great advantages when I seek to fulfill my short-term goal immediately post-MBA.
Coming from a multidisciplinary background which combines undergraduate studies of Computer Science and Biology, as well as experience in technology, sales, marketing and business development, I hope that Stanford's multidisciplinary approach will enable me to better utilize my knowledge. The D-School course, for example, will help me apply the knowledge I have gained as Product Manager to my future decisions as CEO of a technology company, responsible for a full range of development and business activities.
Stanford's new Curriculum and the opportunity to take up to 18 elective courses leave me considerable freedom to take finance, accounting, and investment management courses. I need these in particular to evolve my viewpoint from the tactical Product Manager view I hold today to the strategic CEO view I'll need to manage larger processes. In addition to this theoretical knowledge, I want to practice in Stanford's Center for Leadership Development Research how to think and act like a CEO: strategically, in real time and with confidence. The Leadership Labs and the Executive Challenge are a great opportunity to evaluate the performance of executive managers, and to get my fellow students' feedback on my own decision making.
Homeland Security CEOs today all have their eyes on India, one of the biggest Homeland Security markets. In my current position, I'm responsible for business development activities in India and have been on dozens of trips there, participating in hundreds of meetings with Indian officials and businessmen. Stanford's Global Management Program with its Global Management Immersion Experience (GMIX) in India, as well as the Stanford and IIM(B) Link (SAIL) program in collaboration with the Indian Institute of Management in Bangalore, can expose me to additional opportunities in the Indian market, strengthen my network there, and provide me with opportunities to contribute from my experience managing over 15 Indian tenders.
Stanford's Center for Global Business and the Economy, International Development Club, international student body meeting in small classes, and global alumni network, will all give me ample opportunity to contribute from my experiences in over 30 countries, while also helping me to strengthen my global business network and learn new ideas about international management.
Career Goals/Aspirations MBA Essay Example #4
Question: What are your short-term and long-term post-MBA goals? How will Columbia Business School help you achieve these goals?
The following essay was submitted to the Columbia MBA program by our client. The client was accepted to the program.
Six years ago my father founded our family company in Ghana. The company supplied security products locally, but quickly expanded to 6 departments– Civil and Marine Engineering, Railroad Projects, Security Products, Water Treatment Facilities, and Telecommunications. While most company activities are in Ghana, we have completed projects across Africa, Europe, and North America. Today, our company has the knowhow, means, and, according to the board, intent to expand to additional industries and regions.
Six years ago I became intensely involved in the company. I started in sales and business development and advanced to project manager and board member. After completing my MBA I will return to my family's business to execute our expansion plan. I have already started by founding a timber company in Central America and designing a pilot for a smart fueling project in Nigeria and Ghana. My immediate next goal is to focus on growing our telecommunications department. Due to recent investments, this department has potential to serve most of Western Africa with low marginal cost. I intend on leveraging this position by leading our company into other countries, including Nigeria, Liberia and Cameroon.
Although I know I have the technical experience and management approval to lead this path, I still feel I need more practical knowledge to execute my vision. I always knew Columbia Business School could offer such direction through its extensive networking, program rankings, brand name and unique locale. Though, only after visiting the school, attending classes, and talking to students and professors, did I fully understand how Columbia can help me achieve my goals. Participating in Columbia's Africana Club and Telecom Club will surely expose me to new perspectives to approach my objectives. Moreover, Professor Low's Master Class Private Equity and Entrepreneurship in Africa or Professor Noam's Master Class Communications, Internet and Media, and of course Professor Schorer's Launching New Ventures class are all specific opportunities I find tailored to my goals. Furthermore, at a class of 2009 event during my April campus visit I was inspired by potential networking with students of such eclectic professional and cultural backgrounds.
In the long run I plan to advance towards general management to eventually become company president, as my father recently clarified is his expectation. Then, I will be responsible for management of the entire company, consisting of almost 400 employees across offices in 6 countries. Despite recent rapid growth, our company still runs as a family business with all its advantages and disadvantages that I will have to overcome. I believe Columbia Business School can provide me with the necessary tools for these challenges. Professor Preston's classes like Family Business Management or Managing the Growing Company, touch upon such issues and make Columbia's MBA program very appealing.
Besides the innate challenges of general management, I believe a major hurdle for our company's growth will be managing larger projects' financial aspects. Three of our departments perform large infrastructure projects requiring significant funding. Our Marine Engineering Department recently won a $110M government tender for a Sand Dredging project. Unfortunately the project was canceled as the Ghanaian Government couldn't provide financing. Currently all our projects rely either on our investments or IMF and World Bank grants while institutional financing options are ignored. I know these options exist and should be properly investigated and managed. Unfortunately, among our current managers no one has the skills and knowhow to properly overcome this hurdle. I believe Columbia's unique financial expertise can expose me to opportunities my company should pursue and help me lead STL to this overdue and critical direction.
When my father was 26, he travelled abroad for the first time to supervise his first international business project. When I turned 26 last year I had already lived on 3 continents, visited 38 countries, and worked in 10 of them. Regardless of my supposed academic and multicultural advantage and my understanding of the challenges, part of me still feels that when my father hands over the company reigns, his shoes will be big enough for me to swim in. Nevertheless, I believe that as long as I work hard on enriching my professional experience while supplementing it with top technical and academic knowhow, I know I can get at Columbia, that one day those shoes will be the right fit.
Lastly, although more relevant to Columbia's location than to its inherent attributes, being located in New York is crucial for me and my company. With 7 of our projects located a direct flight away from JFK and my important ongoing project at the Ghanaian Consulate in NYC, studying at Columbia would allow me to continue to stay at least involved part-time as I prepare myself not only to achieve, but to excel and even surpass my short and long term goals for myself and the company.
Career Goals/Aspirations MBA Essay Example #5
Question: Discuss your career goals. What skills do you expect to gain from studying at INSEAD and how will they contribute to your professional career.
The following essay was submitted to the INSEAD MBA program by our client. The client was accepted to the program.
"Congratulations on completing your internship. I'm offering you an attorney position at our firm. However, I'd like you to consider a more business-oriented position becoming my right-hand-man at my new company."
This offer by our firm's head partner who'd been nominated as a Chairman at another company, was the wake-up-call I needed. It made me realize that my passion was to lead a decision-making career.
The Telecom field is one of my country's most competitive and exciting industries. Afterwards, I hope to become V.P. of Corporate Development for a cellular operator in my country. Since the Telecom industry is very strategy-driven, taking a decision-making role in Strategy will provide the perfect stepping-stone to realizing my long-term aim of becoming the company's CEO.
In order to fulfill such goals, my short-run objectives are to acquire the best academic tools available and combine them with the substantial business experience I'll gain working post-graduation as an Associate in a leading management consulting firm such as BCG or McKinsey.
INSEAD's MBA Programme will best prepare me for the road ahead. It will complement my legal and corporate background in developing my understanding of fields I lack experience in: finance, HR, marketing and production. INSEAD's courses Managing Media Companies and Market Driving Strategies, are bound to be a tremendous learning experience towards managing a Telecom company. Studying the "Blue Ocean Strategy" with Renée Mauborgne and Chan Kim, ranked among "The Thinkers 50"'s top ten most influential thinkers, will provide me with useful insights I'll utilize upon returning to the ruby-red ocean of the Telecom industry in my country.
On a more direct level, participating in one of the many consulting internships offered to INSEAD students will provide me my first real consulting experience. I'll also join the Consulting Club, where I'll expand my professional network and obtain exposure to recruiters. Furthermore, as Cassandra Pittman, the MBA Programme's Assistant Director of Marketing pointed-out in a recent interview, McKinsey is INSEAD's top recruiter, and hires more students from INSEAD than from any other business school. This famous recruitment record, specifically with consulting firms, will be a benefit in seeking my post-MBA position.
INSEAD's campuses in two of the world's major financial capitals fits in perfectly with my career goals. My previous positions have supplied me with business experience in South-America, Europe and Africa. Gaining cultural experience and business contacts in Asia, by attending the Singapore campus will benefit my career immensely.
As the ultimate stage of my career, I aim at implementing my business experience to impact i the public sector by becoming the CEO of a ministry such as Education or Industry. Participating in INSEAD's Social Entrepreneurship course and INDEVOR club will be an important step in that direction. Being able to invest my efforts in improving the quality of the public services in my country would be the peak of my career.
The more I hear and read about INSEAD – the more I feel I belong there. INSEAD has few competitors in academic terms or in international repute, and is really the only truly diversified and international MBA Programme. I consider it to be a measure and a target in itself.
Career Goals/Aspirations MBA Essay Example #6
Question: Discuss your career goals. What skills do you expect to gain from studying at INSEAD and how will they contribute to your professional career.
The following essay was submitted to the INSEAD MBA program by our client. The client was accepted to the program.
The Pharmaceutical industry has been facing major challenges in recent years, such as sales force ineffectiveness and significant pricing pressures from healthcare payers. Working for a leading Pharmaceutical firm, I had the opportunity to tackle such challenges, boosting my passion for this industry.
Assisting with the strategic plan of my company in South Africa I was exposed to McKinsey's approach to Pharma challenges in developing countries. Therefore, after my MBA in INSEAD, I would like to work as an associate for a top international consulting firm such as McKinsey, Bain, or BCG and focus on pharmaceutics.
Experiencing the vast diversity of the consulting industry and understanding the global business world are imperative for me to attain my goals, and I understand that applying specific industry knowledge, global understanding and strategic focus is what INSEAD is all about.
Following three to five years in consulting, I would like to enter a large pharmaceutics corporation with an international expansion strategy such as Pfizer. A senior management position in international business development, such as out-licensing manager, would give me an insight on developing pharmaceutics markets and would allow me to manage internal portfolio assets while forming the right alliances. After a few years of corporate experience, I see myself advancing to a vice president of business development position where I would be leading the organization's expansion, responsible for corporate strategy and managing the business development department.
Pharmaceutics is a global industry which is affected by specific regional healthcare needs, governments' regulations and local cultures. This has been forcing large pharmaceutical companies to be truly international organizations, which need truly international individuals. INSEAD's multinational and multicultural environment will enable me to expose, absorb and learn how to handle this kind of diversity.
My visit to Fontainebleau campus (2008) showed me that studying with students from more than 70 nationalities really makes a difference and how the cultural aspect is addressed by exposing each nationality to the others. Moreover, the opportunity to experience Asia through the Singapore campus of INSEAD will allow me to network with large Pharma companies, like Roche, using Singapore as one of their hubs to the fast growing far east.
Furthermore, dynamic changes in this sector require structured yet flexible marketing strategies to better penetrate new markets and develop suitable mergers and acquisitions. INSEAD's strategic orientation provides the exact tools to build such plans. I am particularly excited about Dr. Reinhard Angelmar's Pharmaceutical Marketing Strategy elective course. This is very important to me because as a Manager in the Pharma industry, I am particularly exposed to an ever-changing environment but need to display solid core marketing tactics in order to influence others to follow my vision.
Attending Javier Jimeno's Industry Competitive analysis class introduced me to the open atmosphere of classes and the kind of top-tier professors offered by INSEAD. In addition, it taught me that the group experience, as used in INSEAD to link between students from different backgrounds, can help me truly leverage difference multicultural approaches.
Personally, INSEAD attracts me also due to the proximity to my uncles in Paris, which would assist me in my post-MBA job search using their local relations and to my father in Milan, who I could rely on during and after my studies there.
Career Goals/Aspirations MBA Essay Example #7
Question: Where do you see your career progressing five years after graduation and what is your longer term career vision?
The following essay was submitted to the LBS MBA program by our client. The client was accepted to the program.
5 years from now I intend to advance to a business development director at a large multinational corporation, in charge of a specific geographic location or a new business segment, and leading business steps such as Google entering the mobile phone market, or Vodafone entering the African market. Another viable option is running a new subsidiary in locations such as Asia or Africa, building a foundation to the company's business in that country.
My longer term vision is becoming the CEO of a major telecom company, such as Vodafone. I want to be the one that directs the course, creates a vision and executes it. I believe that a successful CEO has to have the skills to hire the right people to run the every-day business, while he worries about future business directions. A path of management roles in large corporations that focus on business development will serve as the necessary ground for being an innovative leader hopefully leaving my mark on the telecom industry, and at some point I do see myself putting my knowledge and experience into my own company, and surprising the telecom market with an innovative product or service.
Career Goals/Aspirations MBA Essay Example #8
Question: Why is an MBA a critical next step toward your short- and long-term career goals? Why is Tuck the best MBA program for you?
The following essay was submitted to the Tuck MBA program by our client. The client was accepted to the program.
My long term career goal is to become Senior Vice President and Head of Global Information Security Group in a major Information Security corporation such as $25 billion Cisco, $5 billion CheckPoint or $5 billion Netscreen. I plan to achieve that position after acquiring the necessary tools and experience required to manage a large-scale global business by completing my MBA, starting as Product Manager and working my way up.
I find the information security industry exciting; it is ever-growing, ever-changing and provides a huge technological challenge in adapting to new technologies and attacks. Data security was a crucial element to business managers worldwide deciding to connect their intra-nets to the Internet. This made the transformation to a global-commercial network possible. I am proud to take part in maintaining the Internet's revolutionary role by making individuals who use it feel secure. I hope to harness my motivation, technological ingenuity and managerial skills in developing the industry.
My fascination with business, direct interaction with clients, strategic overview, and the view of a company as provider of products that meet customer needs has motivated me to move from technical roles to business positions. Both my current position as Group Manager in the military and my desired post-MBA position as Product Manager require team management. While today I use intuition and experience to guide my activity, I plan to strengthen my skills by learning formal methodologies at Tuck and benefiting from personal experiences of classmates and faculty. I feel that such knowledge will help me do my job effectively and achieve my long term objectives.
In future positions I will be faced daily with situations which require interpersonal skills: interviewing a job applicant, rewarding an employee, providing constructive criticism, etc. While there is sometimes a suggested textbook solution to these situations, great skill is required to adapt the general solution to the particular case. I look forward to improving my "soft skills" by taking classes like "Leading Organization" or "Organizational Culture and Culture Change". Here, I can refine my skills with "hands on" experience in a forgiving environment.
Product management and my subsequent positions also require close interaction with departments such as finance, marketing, sales and RD. I will need to understand the activities of these departments, best practices for interacting with them and how to take them into account in decision-making. Tuck's Global General Management approach towards teaching business, providing the "CEO perspective", will allow me to obtain knowledge on this.
I learned that an important part of being a manager is developing vision, knowing not only what your business unit is doing next month but also what you think it should do three years from now. The job requires developing a road-map and setting milestones that will lead to long-term objective while keeping short-term goals in mind. Knowledge gained through courses like "Global Strategy and Implementation" and "Top Management Teams" will allow me to take these considerations into account, balancing it with reality.
I feel that Tuck is the place to receive my MBA education. The close community, the unique geographical location and the strong emphasis the MBA program has on team players and teamwork creates a special atmosphere. I feel most comfortable learning and exchanging ideas in this type of environment. Its informality allows me to easily open up and express my opinion or risk making a mistake. This special trait reflects also in the Tuck alumni community. Talking to Tuck students and Alumni, I was impressed with their willingness to go to great length to assist each other.
Aiming to get back to the Information Security industry I am thrilled with Tuck's opportunities to expand my education in a technologically-oriented environment through programs like the Tuck Global Consultancy or the Glassmeyer/McNamee Center for Digital Strategies. I plan to take advantage of the fact that Tuck is part of Dartmouth University. The opportunity to enrich my education through classes in Physics, Psychology or History is something I look forward to as I feel this would allow me to develop a multi-disciplinary creative approach that will provide be with a better framework to achieve my goals.
Career Goals/Aspirations MBA Essay Example #9
Question: Describe your vision for your career and your inspiration for pursuing this career path.
The following essay was submitted to the Duke MBA program by our client. The client was accepted to the program.
My motivation to decrease our country's dependence on oil, especially foreign oil, began as a result of my first deployment to Iraq in March of 2004.
It was on this deployment that I understood, and saw first hand, the amount of wealth our nation was sending to the Middle East in an effort to satisfy our oil-based energy needs. From the coast of Kuwait to the streets of Baghdad, there were several realizations that motivated me to make a considerable effort in the future to better understand energy, how it is developed and used, and how we could begin to move away from foreign oil. For example, any person traveling a main thoroughfare in and around Baghdad could purchase, from a dealer or small supply stack distributor on the side of the street, enough unleaded fuel to fill up their vehicle for the equivalent of what was one dollar. I also understood the amount of wealth surging into the more developed areas of the Middle East, from my soldiers' stories upon returning from their quick RR trips to Doha or Dubai. The pictures they painted, of numerous building cranes at work and ongoing construction projects, were of local economies in little need of financial assistance. Over time, especially with the downturn of the global economy, I began to ask questions – Why can't we keep more of that wealth for our own economic needs? Why should we be sending this wealth only to oil-export nations? Our nation's dependence on foreign oil was much too high then, and hasn't improved much since 2004. Therefore, upon leaving the military in 2008, I joined an energy company, which was the number two overall producer of natural gas in the U.S., as my first step towards helping to decrease U.S. foreign oil dependency.
Over recent years, the U.S. has been making a significant effort to find a sustainable, viable, and efficient alternative fuel source. One example is natural gas – a cleaner, sustainable, and more economically-viable fuel than oil, and which currently accounts for approximately 25% of the U.S.'s overall energy consumption. However, our commitment as a global partner to advance the use of cleaner energy is not yet sufficient, and our national energy focus remains on foreign oil, rather than other available, feasible energy sources. I hope to influence this change by joining the collaborative and innovative MBA culture at Fuqua, where I can begin this new journey of becoming a future leader of energy focus on a global scale.
In the short term, I hope to become a Finance Associate at an alternative-based energy company, such as Schott Solar, Inc, or in alternative energy division at a larger company, such as Chevron. I could even return to my company in the Finance group, because I want to join a company that is devoted to truly developing an alternative to cleaner, non-oil based energy sources. In my new position, I plan to gain perspective on the economic objectives and scope of applying our alternative energy options. Additionally, I will learn the basics of the company's operations, research and development program, and production capabilities. I will need the understanding of these operational fundamentals in order to comprehend how to take the first steps to improve the company in areas that could affect our financial outlook. There will be much to learn from not only the financial side of whatever company I join, but also the actual energy focus of the company and how it intends to implement its energy plan in the near future. Hopefully, I will be able to contribute to the future successful marketability and sustainability of our alternative energy in an efficient and timely manner.
In the long term, I hope to move up within the organization I join and effect change on a larger scale as the VP of Energy Development. This position should provide me the opportunities to continue to not only push our group to find, evaluate, and pursue an economically-viable energy source, but to influence other energy companies to take a look at an alternative to oil-based energy sources. Additionally, I would focus on communicating with government officials in the energy policy arena about our products and their applications in order to garner more support for these alternative energy sources. This continued communication effort would allow for our company to prove how our energy source could be applied in an economically and environmentally friendly manner. Initially, these efforts will take time, but after several years of operating in this Energy Development position, our team will be able take even more risks in finding feasible applications for our alternative energy products. Our development team will also work with different industries and sectors where we think our energy application best suits their business. For example, our blended fuel or more powerful solar panel may be better suited to large-haul trucks as opposed to passenger vehicles, so we would move our efforts to work with companies such as JB Hunt Trucking or ABF Freight to focus on improving their fuel usage plan. Hopefully, these efforts will gain enough momentum that our proved alternative energy source, combined with a practical application, could allow other third-party companies to truly understand the economic and environmental advantages to using non-oil based energy sources. Eventually, I hope to be in a position of impact that will enable us to employ our tested and refined source on a larger scale.
My ultimate vision in this pursuit is to keep funds that would otherwise be used to import oil to be used to improve our national economic position with respect to energy dependence. Eventually, I want to allow for outside influence and recruitment of other industries where our alternative/renewable energy applications are most feasible and best suited both economically and environmentally. It will only be through this comprehensive and collaborative effort across varied companies that we can achieve our goal of finding applications where alternative energy sources will replace foreign oil. Once we have gained another foothold in improving the economics of our future energy needs, in a more environmentally-approachable fashion, we can begin pursuing international partners in this effort to help prepare other nations that are looking for an alternative to an oil-based energy policy.
Career Goals/Aspirations MBA Essay Example #10
Question: Discuss your career goals. What skills do you expect to gain from studying at INSEAD and how will they contribute to your professional career. (500 words approx.)
The following essay was submitted to the INSEAD MBA program by our client. The client was accepted to the program.
The medical technology world has always fascinated me. With cost of traditional health care going up and of technology going down, healthcare technology is migrating from the hospital and doctor's Clinique to the patient's home. Thus, I believe medical technologies will be an exciting area of growth in the world economy in the years to come.
Post-INSEAD I seek to join a sales and marketing team, in an international medical technology company such as GE health care. My goal is to lead an energetic and ambitious sales team, in an ambiguous setting, towards yet untapped markets and regions.
In a later stage, I aim to become global sales manager.
From INSEAD I look to gain a unique multi-cultural learning experience, interacting with people of all backgrounds, absorbing their insights, sharing mine, in and outside the class and to learn how to do business with them. I expect to gain a behind the scenes look into international companies and analyze their strategic and operational moves, meeting the company leaders in person. In addition, I would like to earn tools to perform professional strategic analyses and thereby practice these tools in an intellectually engaging class, improving them throughout the degree, I look forward to take courses from world renown strategy professors such as W. Chan Kim and Phil Parker. Taking special courses about the pharma industry such as Health Care Management with Prof Stephen Chick, joining the healthcare club and participating in the social innovation center's Healthcare management initiative will allow me to expand my knowledge of this industry and find the optimal job opportunity. I heard a lot about Pierre Chandon, Phillip Anderson, and Ziv Carmon and their marketing management, Venture capital and private equity and consumer psychology courses, which will enrich me with official marketing knowledge, crucial to my career path towards global sales and will enable me to re-evaluate my own experiences.
I talked to INSEAD alumni's Mr. Igor Landau (MBA '71), former Aventis President and today a director in the Sanofi-Aventis board and with Iddo Leshem (J07), country manager at Brystol-Myers-Squib, about the Healthcare value chain, and where I can optimally fit in the chain, contributing to its improvement. They also shared with me their Insights about a career in Biotech and Pharma post-INSEAD and how INSEAD helped them achieve their career goals.
I have a strong personal affiliation to INSEAD. It was my late father's wish that I should acquire an MBA at INSEAD. He believed that the market in my country is limited and that had he acquired a business education in an international school from INSEAD, as did his friend and today my mentor Mr. Igor Landau, his career could have reached new and exciting heights. My connections in France, acquired by family and by business ventures, added to the INSEAD network, will be a stepping-stone in my job search post INSEAD.
Career Goals/Aspirations MBA Essay Example #11
Question: Please describe your career progress since you last applied and ways in which you have enhanced your candidacy. Include updates on short-term and long-term career goals, as well as your continued interest in UCLA Anderson. (750 words)
The following essay was submitted to the UCLA MBA program by our client. The client was accepted to the program.
In the long run, my ultimate goal is to co-found a company in the field of new media devices. Anderson's specialized career path training directed at engineers, with options both for Moving Up and Moving Out makes it an ideal program directly matched with my background, education needs and future career plan. The fact that my career path is pre-modeled by Anderson's program, and Anderson maintains a consistent ranking as one of the worlds best programs for entrepreneurs, make me confident it will set me on a successful path to achieve my goals.
My short term goal is to seek a US-based position as Business Development Manager in a company such as Sony or Apple in a business group with a technological orientation in New Media or Mobile Devices. I look forward to leading the entrepreneurial initiatives and innovation such a position requires. Here I would be responsible for locating undeveloped market areas, and creating innovative business models for new products. My plan is to stay with this company for 4-5 years, fulfilling at least one other position in another business group, as I would like to broaden my knowledge of the markets more quickly in order to move on to pursue my own entrepreneurial venture. Eventually, I hope to return to the high tech industry in my country and work to found my own company.
My interest in pursuing management and marketing aspects of software development was sparked during my student job at WeFi when I participated in WeFi's teams' impressive marketing efforts for the product release. Since then I have worked as a software engineer in two leading International companies to solidify the technological foundation necessary to support my goals. I know that if I relied solely on my Engineering training I would probably be able to advance to project and even product management, but I will need an MBA if I am to advance to highest management positions, eventually starting my own venture. At this point I am eager to gain the specialized business training that Anderson's MBA could offer me to help achieve my goals.
One of the biggest attractions of Anderson is the Applied Managerial Research Program, which is unique in its breadth and extent. This level of real world training would provide an opportunity to meet with industry leaders that can help launch my career, and gain experience in the operational workings of a large US company while still in school. I believe this experience will offer me a serious edge over graduates of other programs who will not have this training when seeking my first job after graduation. I am excited to see how the required electives for the Engineering and Technology Management Career path address the exact skills of technology and project management and product development I will need for my post MBA positions. Another big attraction is the significant role that the Price Center plays in Anderson's program and how it could offer me key insights in the area of entrepreneurship. The unique opportunity to consult entrepreneurial firms for six month, and the amount of extra-curricular activities if offers, which is unparalleled to any other center in any other program, make me sure that I could gain skills and knowledge of new venture management that I know I will need in order to eventually start my own company.
In addition, Anderson's entrepreneurship orientation would gives me a distinct advantage utilizing the alumni network to forward my plans for my own future venture. Being a part of a network where many of its members are or were trained as entrepreneurs is a benefit other programs can't offer. It would assure that in the future I could consult and cooperate with people with similar goals who are more likely to have direct experience in areas that I will be working in myself.
Finally, I am eager to be a part of a program that emphasizes creating a supportive open community. I know myself to make friends quickly and working in cooperative environments has always made me achieve the best results. I spoke to MBA 2010 Arik Waldman, who assured me that at Anderson team play really shines both in and outside of the classroom, which I connect with as a core value in my own life and which I know will support my professional skills and assure a high quality social experience.
Amongst the activities offered by the Anderson Student Association, I will naturally join the Entrepreneur Association, but I am also looking forward to joining the Anderson Public Speaking Club as I was a passionate debater during my undergraduate degree. Also, I am excited about the opportunity to finally learn to surf.
It's easy to see why Anderson's MBA offers an advantage on so many important points for me and I look forward towards leveraging all of the advantages to help me achieve my future goals.
Career Goals/Aspirations MBA Essay Example #12
Question: What are your short term and long term goals? How will a Tepper MBA help you achieve these goals? (Please include any information regarding what steps you have taken to learn more about Tepper.)
The following essay was submitted to the Tepper MBA program by our client. The client was accepted to the program.
After graduating, I plan to pick up right where I left off as an entrepreneur in the software industry. My short-term career goal is to return to working full-time as CEO of the software start-up company I founded, which is a developing start-up company with a revolutionary concept aimed at changing product information consumption on the web. I plan to establish an American office for the company, which will serve as a marketing platform for broadening our customer base in the US. In the long run, I plan to lead my company to becoming a large public-held industry leader.
I am pursuing a formal business education in order to complete my background with the necessary knowledge and tools to lead an innovative technological company to success. When first researching MBA programs to find the optimal program for me, the 3 things that were most important to me were finding a top school, a program with good entrepreneurship and technology related courses and a small and intimate program. At an MBA conference earlier this year, I met Assistant Director of Masters Admissions, Ms. Annie Dolan, who introduced me to Carnegie Mellon. After talking to Tepper graduates at the fair and later reading more about Tepper online and contacting and meeting other students and graduates, I realized that Tepper's MBA is the perfect fit for me.
Combining courses in the fundamentals of management and scientific disciplines along with the elective entrepreneurship courses available at the "Entrepreneurship in Organizations" track will allow me to assemble a "toolbox" to efficiently serve me in my post MBA career. The syllabuses of the available entrepreneurship courses such as "Entrepreneurial Thought and Action" and "Funding Early Stage Ventures" are in perfect coherence with the in-depth business skills and knowledge I've targeted to acquire in an MBA. The additional practical courses and options such as "Developing and Funding Your Venture", the Swartz Entrepreneurial Leadership Speaker Series and the Donald H. Jones Center for Entrepreneurship are a great fit for my preference for learning through practical and "hands on" experiences. I'm interested in further developing the skills I learned while writing a business plan for my start-up this year – something I could accomplish by participating in "Entrepreneurship Business Planning". Due to the innovative and flexible nature of the Tepper MBA program and the available electives at Tepper and other top ranked schools at Carnegie Mellon, I feel that I will be able to assemble the most effective course selection for my goals.
This past September, I visited Carnegie Mellon and was hosted by the dean of the Mellon College of Science, Prof. Fredrick Gilman. During my visit I attended "Managing Organizations" class with Prof. Don Moore. I went on a campus tour and had lunch with students. Talking to first and second year students Mufu Na, Patrick Bosco, Ian Buggs and others and later also to Ms. Dolan on my interview, I was happy to discover that my preliminary impression of Tepper was actually quite accurate.
As a "people" person, I am interested in studying in a smaller group with intimate atmosphere, where I can really get to know all my colleagues, and establish new friendships and networks. From talking to professors, students and graduates, I believe that Tepper fits these criteria perfectly, which is why I hope to become a member of class of 2012 and a part of the Tepper community. Another added value for me is Pittsburgh's business-friendly community, recently named the second-best place among the America's largest cities to launch a new business by Fortune magazine. This, which makes the city an attractive place for me to position my company's American office post-MBA.
Career Goals/Aspirations MBA Essay Example #13
Question: What are your short-term and long-term post-MBA goals? How will Columbia Business School help you achieve these goals?
The following essay was submitted to the Columbia MBA program by our client. The client was accepted to the program.
I am related to Joe Lango, a famous geologist who, after 40 years of futile drilling, lost his financial backing and had to relinquish his stake in what, a month later, became the largest find of natural gas in our country's history.
I was always inspired by Joe's persistent character, his pivotal role in this discovery, and his talk of a cleaner future, the need to free our country from its dependency on oil.
Joe was left with bragging rights only; the story painfully demonstrates how much is on the line when it comes to energy financing. That's why after graduation I intend to join a leading investment bank, such as Credit Suisse or Morgan Stanley, and concentrate on their energy practice. Those firms are hands-on participants in clean energy assimilation, and positioned to advocate regulatory changes. They are also among Columbia's top recruiters.
That will be my first step towards achieving my ultimate goal – to lead a vehicle dedicated solely to investments in renewable energy projects. The $1.1 Billion Hudson Clean Energy Partners, a Private Equity fund I know firsthand from working on its investments in my country, is my beacon in setting this goal.
At university, I volunteered for the Clinical Program for Environmental Justice. This program taught more than just social environmental theory. I actively participated in several petitions to the Supreme Court, as well as promoted the adoption of a "Polluters Pay" bill.
My conviction that sustainability and business development are intrinsically contradictory was inverted, however, when I joined Veolia Environment. As part of a technical-legal-financial team qualifying projects for registration under the Kyoto Protocol, I learned firsthand how sustainability can be incorporated into international businesses' long-term strategic plans.
I also worked closely with CEO's in the group and realized that eventually I strongly wanted to aim for international management.
Today, I am lucky to be on the Infrastructure Project Finance team at Tadmor Co., where I had the "eureka!" moment for my career trajectory, after representing institutional investors, investment banks, and target companies in some of the most innovative, ground breaking renewable energy deals in my country.
Team-working to structure a $100 million mezzanine financing for a solar energy company, I witnessed how new investing solutions are tailored. The Decision Brief method, invented at Columbia by Dean Hubbard, will be the ideal tool for me to hone such problem solving skills, and redirect them from my previous experience in the military and as a lawyer. The opportunity to study with professors such as Bruce Greenwald, a leading authority on Value Investing, will complement those skills with a deeper understanding of investing considerations, another gap of mine.
Electives such as Introduction to Venturing, and Strategy For High Tech Companies also came highly recommended by a Columbia alumnus I've spoken with, to help me think strategically about renewable energy project venturing.
Columbia's program is exactly the inspiration I need to establish a renewable energy investment venture. Perhaps I'll try for a 2012 win, similar to Columbia's winning student team at the 2008 GSVC, with their business plan for MicroEnergy Credits Corp, using connections between emissions cap-and-trade market and the Internet to make resources such as solar lighting available to those without access to electricity.
With almost 40% international students, representing over 50 countries, Columbia will help me develop leadership and management skills in a true international context, while I contribute to my classmates' learning experience from my own. I intend to take full advantage of the opportunity through a club membership.
Through email correspondence with Ramsey Troughton ('11), I learned that the Energy Club provides summer internships and full time opportunities to work in energy finance at larger firms and smaller boutiques. The Private Equity Venture Capital Club, and the Investment Banking Club (IBC), are just as relevant, providing assistance in meeting industry recruiters.
The field of renewable energy has limitless growth potential; take, for example President Obama's plan, outlined last year, to spend $209 billion from the federal budget and economic stimulus funds to promote clean energy. I cannot wait to learn and be challenged daily by the best and brightest from around the world at Columbia, as I prepare, personally and professionally, to jump into this developing world.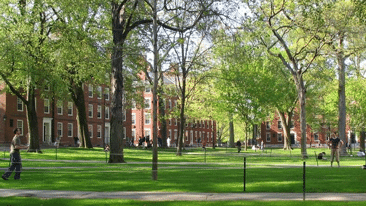 How can you improve your
Career Goals MBA Essays?
Aringo's experts can help you present yourself best
Contact us today
to brainstorm ideas
Try our admissions chances calculator
Accessibility help
Skip to navigation
Skip to content
Skip to footer
Applying to Business School
Your MBA application essay mastered
Writing in prose or presenting a video, the best applicants show clarity and purpose
Share on Twitter (opens new window)

Share on Facebook (opens new window)

Share on LinkedIn (opens new window)

Share on Whatsapp (opens new window)

Save to myFT
Report a mispronounced word
Writing the perfect MBA application essay involves brevity, a degree of literary panache, and total honesty. It also helps if you mention you were South Korea's first astronaut.
It is not a dean's duty to sift through the thousands of student applications that the world's most prestigious schools receive each year — they have admissions teams to do that. But they are often asked to pass judgment on the written essays — and increasingly videos and other multimedia applications — from notable candidates, so their opinions on style and content count
Rich Lyons, dean of  Berkeley's Haas School of Business , spotted Yi So-yeon , the first Korean to fly in space, in 2010 from the 15 candidates he was handed. Every year, he receives a sample in each selection round, picked for the exceptional qualities displayed from a pool of about 4,000 applicants.
"I don't even remember what score she got in the GMAT [admission test], I just knew she would add value," he says. "You have got to have something special to get through that stage."
The Shanghai-based  China Europe International Business School  last year made offers to one in every four of its applicants to fill 180 places on its full-time MBA programme.
Each essay is read and scored by the admissions team — but this is just one element of the selection process, alongside GMAT scores and proven work experience, Yuan Ding, the dean, notes.
Recommended
MBA students reveal how to conquer application essays
Savvy millennials reveal GMAT strategies
How to apply for an MBA
"[The essay] is where we learn about applicants' career aspiration, understanding of China, and writing skills." He adds that they also look for exaggeration or an economy with the truth. 
Applicants to  UCLA Anderson School of Management are given a 500-word limit for their essays. They must explain their short and long-term career goals and what their time at the business school would add to their professional development. 
The essays are then assessed by at least two admissions team members, each of whom are looking for elements that make them want to accept an applicant, such as unusual work experience, rather than deny them a place, according to Rob Weiler, associate dean for the MBA programme. 
It pays to be concise, he adds. "If an applicant attempts to add too much supplemental information, chances are they are trying too hard."
New York University's Stern School of Business , this year "Instagrammed" its essay format by asking candidates to pick six visual items — photographs, charts and even emojis — and give each a caption, rather than writing a piece of prose. The school's admissions team, which has assessed about 50,000 essays over the past 15 years, likes innovation, according to Peter Henry, NYU Stern dean. They were looking for creativity and an ability to be succinct and accurate. What makes any application "leap out from the pack" during the admissions process is that the writers can explain their career goals and how NYU Stern would help them achieve these, Prof Henry says.
Barcelona's  IESE business school does not set a format for applications. One applicant recently produced a video as his cover letter — a method of application increasingly common in US schools. But content trumps format, according to Franz Heukamp, the dean.
A place on the course: how MBA admissions work
The Graduate Management Admission Test (GMAT) is a pan-school online exam to assess verbal, analytical and writing skills. The test is required for most business school MBA applications but does not examine business knowledge or general intelligence.
Many business schools also set mandatory essays, which tend to ask applicants to explain their work experiences, why they would excel at the school and how the MBA would help with future career goals. Most set an upper limit of 500 words.
Not all schools set an essay. Some ask for a CV and cover letter. 
Shortlisted candidates are usually invited for a formal interview either on campus or online with the admissions team.
"The ones that grab our attention do so not because they say something we have never heard before, are wild or outrageous," he says. "What makes a cover letter special is when it is very clear that the candidate knows what he or she wants to achieve professionally." 
The most important element of an essay is a "clear and concise" message, according to Winfried Ruigrok, the dean at the  University of St Gallen in Switzerland . 
"An MBA application stands out if the applicant knows our specific programme strengths, structure and culture," he says. 
SDA Bocconi School of Management was the first European school to add mandatory video interviews to its application process, says its dean, Giuseppe Soda, with candidates required to answer a series of random questions on camera. 
Those applying to its 12-month MBA course must also submit two reference letters and attend a face-to-face interview at the school's Milan campus, as well as performing well in the GMAT exam — its average test score is 665 out of a possible 800, compared with a sector average of about 550.
The video format complements the wider objective of Bocconi's admissions team, to get to know each candidate by name, according to Prof Soda. 
This level of detail is possible at Bocconi — which last year received 375 applications for 132 places — but not feasible for larger institutions. "We want to focus on each candidate's personal development," Prof Soda says. "We want to know the students by name."
Before becoming dean, Prof Soda's job included reading every essay from the PhD applicants. "The problem was that they were always the same sort of essay," he says. "Written pieces can be faked so a video seems a better way."
He anticipates a day when the video test replaces the written elements of the MBA application.
"When you write you have more time to prepare," he says. "With our video test there is the element of the unexpected. It is not just what they say but how they say it, and there is the pressure of being in front of a camera."
Follow the topics in this article
Applying to Business School
Jonathan Moules
MBA
Business education
Work & Careers
Cookies on FT Sites
We use cookies for a number of reasons, such as keeping FT Sites reliable and secure, personalising content and ads, providing social media features and to analyse how our Sites are used.
Manage cookies
Accept & continue
EssayMBA
Expert Writing Help
Home
MBA essays
Writing tricks

MBA paper samples
How to write a good MBA paper
Custom writing services
10 helpful writing suggestions
Buying custom research papers
Term paper on animal experimentation
Buying interesting research papers
Writing a term paper concluding part
Avoiding structure mistakes
Buying a custom research paper
Buying academic paper samples
Looking for a quality service
Patriarchy vs. Feminism essay example
APA style research papers
What is a dissertation paper?
Marketing thesis topics to avoid
Economics research paper help
Essay writing tutorial
Writing an analysis section
Proficient custom coursework writers
Major pro choice abortion arguments
Paper help: APA and MLA styles
Supply chain management essay sample
Essay structure writing rules
Accounting dissertation help
MBA homework assignment
MBA editing services
Do not buy papers online
Ordering a customized essay
Sociology research paper example
A literature review for a research paper
Sample essay on Mandala theory
Writing an MLA term paper
Boosting skills in term paper writing
Boosting skills in term paper writing
Medical Geography essay example
Argumentative paper transition words
Finding trustworthy paper writing help
Napoleon Bonaparte essay template

General hints

Great topics for an illustrative paper
Accounting thesis topics
Political science subjects
History term papers
Do my homework
Buying original research papers
Business plan writing services
Cheap essay helpers
How to format an APA style thesis
Purchasing a paper on the web
How to write a term paper
Ordering a paper from a writing service
Essay writing hints: skimming sources
Using a research paper proposal sample
A basic MBA essay writing tutorial
Persuasive paper topics
Good research paper topics
How to make an essay stand out
Writing business projects
Management leadership essay sample
MBA paper sample on New Delhi
Essay writing is not hard
MBA research papers
MBA style guide
MBA paper writing
Composing media topics
Finding a suitable research paper topic
Legit essay writing services
Ordering an essay on the web
Research papers can cost a lot
Term paper writing services
Writing a term paper quickly
A term paper writing manual
Free Psychology term papers
The APA style term paper samples
Midterm paper synopsis samples online
Feminism in literature essay
Getting paper writing help for free
Buying a cheap midterm paper

Contact Us
MBA writing help
Master's thesis writing guide
APA for your term paper
How to write an original paper
Topics for descriptive papers
Buying from a writing agency
Writing a paper about yourself
Working on your essay
Writing a term project faster
Research papers for dummies
Weimar government essay
Term paper literature review
PhD dissertation writing guide
War on Drugs: essay sample
Downloading paper samples
Proofreading your papers
Writing a university thesis
Writing business papers
Writing an MBA essay
Home
MBA writing services
Get your MBA term papers written at Custompaperhelp.com
Order custom MBA essays writing
Looking for the best college writing service? 123Writings Paper Service is a legitimate essay provider.
D Team cool MBA dissertations
MBA essay tips: Good structure is very important
Essays are just as common in your Masters as other periods of your college or university career. Knowing how to structure your MBA essay is important despite the fact that they are often such small projects compared to your other homework.
Reasons why structure is so important
Your essay needs to make sense
If your structure is wrong, your essay won't successfully convey the message you desire. Coherency and structure are unavoidably linked, so messing up the structure will render an essay that isn't logically translated by the reader. There's nothing worse for your professor than having to spend extra time deciphering what you are trying to say.
Your essay needs flow
Good structure makes each sentence and paragraph flow nicely in a way that is easily understood. If you jump from one point to another without linking your paragraphs, you will easily lose the reader's attention and leave him or her asking too many questions. Essays should be problem solvers, not question generators.
Your structure will affect your grade
If your essay is not structured correctly, your professor will mark you down. An essay that isn't giving the reader a good indication of your thoughts and ideas is usually disregarded as a failure. Your Masters homework is a big step up from previous assignments. Professors will expect a lot more from you and require a much more mature style of assignment construction.
Great ways to get the right advice
Get an example
Buy a good MBA essay example from a reputable writing company. You can do this conveniently by going online and having one emailed to you. Spending the little bit of money on a good, relevant example will prove to be a good investment for every time you find yourself needing to write an essay.
Consult an online tutor
Online tutors can give you advice straight over the internet. Most of them will charge a small consultation fee for any advice you need, so compile all your questions beforehand and get sound structure advice as speedily as you can.
Have a writing company edit your paper
If you are in doubt about whether your essay meets MBA standards, hand it to a professional writing company. They have individuals who edit essays everyday and are familiar with the required structure criteria each one must possess.
Copyright 2018 © EssayMBA. All rights reserved.
Get a custom essay from expert US & UK writers