College Essay Help, College Essay Tips and College Essay Resources
accepted10percent.com's exclusive college essay examples:
College Essay 1 from an accepted Columbia University student  
College Essay 2 from an accepted Columbia University student
College Essay 3 from an accepted NYU Stern and Boston College Student
College Essay 4 from an accepted Cornell, Georgetown, Northwestern, Vanderbilt, Boston College Student
College Essay 5 from an accepted NYU Student  
College Essay 6 from an accepted Dartmouth and Wesleyan Student   
College Essay 7 from an accepted Northwestern, Washington University in St. Louis and Tufts Student
College Essay 8 from an accepted Princeton, Columbia, Dartmouth and University of Chicago Student
College Essay 9 from an accepted Brown University Student
Successful Supplemental College Essay Examples
Supplemental College Essay Example 1, University of Chicago
Supplemental College Essay Example 2, Why Columbia?, Columbia University
Supplemental College Essay Example 3, Why Cornell?, Cornell University
Supplemental College Essay Example 4, Stanford University  
Supplemental College Essay Example 5, Brown University  
Supplement, Dartmouth Peer Evaluation Example  
 ** Click Here to submit your own essay for feedback, to comment on one of the above essays or to receive help brainstorming a topic.**
   Click here for the Full College Essay Help Resource Guide, Including More Example Essays
   Scroll down for Help with College Application Essay Topics Including How to Brainstorm
General Information about the college essay and Overview:
The college essay is arguably the most important and potentially most
difficult part of the application process. It may take multiple months to come
up with a finished product for the common application essay. This is an
applicant's chance to create an unfiltered product, something that goes
directly from the applicant to the admissions board. This is why the essay is
of vital importance and holds such weight. Below are links to help you through
the essay process. They are separated by links to help with background info, picking college application essay topics,
writing the essay, resources to receive feedback and examples of successful
essays as well as links for supplemental essay help.
A Quick Note on College Application Essay
Topics and
College Admissions Essay Topics:
There is no set topic for a college
essay. In actuality a college essay can be about almost anything because the
common app questions are so vague. It just has to accomplish a few key goals.
It has to be well written, demonstrate the writer's "voice", leave an
impression on its reader, be personal in nature, reveal something about the
writer and give its reader a sense of the writer as a person. One of the most
difficult parts of the essay process is to come up with a great topic to write
about, however any topic can be suitable. There are ways to brainstorm
potential topics and they are in below. It is normal to go through more than
ten essay drafts to determine a suitable essay topic and then through multiple
more drafts on that final essay topic to create a finished product. 
Ways to Brainstorm College Essay
Topics:
Think of answers to these questions.
They may bring up some topics you want to write about or explore deeper. Also
reading other successful essays serves as inspiration and demonstrates what
needs to be accomplished, do this before brainstorming. Scroll up to "exclusive college
essay examples" on this page.
– Think back to your earliest
memory. Is that a story you want to tell?
– What makes you unique?
– How does your family view you
differently from your friends? What caused this difference in opinion?
– What is your passion in life? What
sets your heart on fire? How did you discover this?
– What is something only a few
people know about you? What is something about yourself that only you know?
– What do you think about when you
are alone?
– What events have led you to
becoming a more mature person? What forced you to grow up?
– Are there certain things or
activities that you avoid and that many people around you take part in? Why?
Also see if the common app essay prompts
spur any ideas:
https://www.commonapp.org/CommonApp/Docs/DownloadForms/2013/EssayAnnouncementFinal.pdf

  Click here for the Full College Essay Help Resource Guide, Including More Example Essays
Check Out Our College Admissions Store and Ivy League Apparel Store
Follow @@accepted10per
Link to the Official Facebook Page:
https://www.facebook.com/accepted10percent
Link to the Official Blog Page:
Accepted10percent College Admissions Blog  
Home
College Reviews
College Interview Questions
College Essay Help
College Admissions Assistance General Resources
Quick Fact Lists
College Admissions Consultants
Printable Resources
Accepted10percent Store
About This Site and Contact Information
[
?
]Subscribe To This Site
SAT

SAT Private Tutoring
SAT MasterClass
Private Test Prep with Kevin

ACT

ACT Private Tutoring
Private Test Prep with Kevin

Academic Subjects
College Essay
Seminars
About
Blog
Cart
Subscribe
Successful College Essay Examples
College Essays That Worked
Introduction
In this regularly updated post, we share the admissions essays that helped students get into their dream schools.
But this isn't simply a collection of college application essays.
We also provide a link to in-depth profiles of the authors who wrote the essays… providing you with the most comprehensive picture available of the nation's most successful applicants.
Enjoy!
---
COLLEGE ESSAY #1: It Takes More Than Wishing Upon a Star
Author: Destiny
Class Year: Princeton University 2020
Type of Essay: Common Application Personal Statement
School Acceptances: Princeton University, Harvard University, Williams College, Duke University, College of William & Mary, Davidson College, Boston College, Johns Hopkins University, Texas Christian University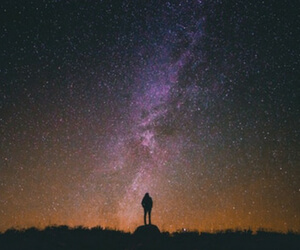 At eleven years old, I wrote the New York Times best-selling novel, The Chosen, the first installation in a trilogy that would become the newest sensation of the fantasy genre, and grow to be even more popular than the Harry Potter series. At least, that what I originally imagined as I feverishly typed the opening words of my manuscript. I had just received a call from my parents, who were on a business trip in London. While touring the city, they heard about an amateur novel writing contest open to all ages, and thought that I, as an amateur writer, would be interested. All I had to do was compose an original manuscript of merely 80,000 words and submit it to an office in London, and I could win $20,000 in addition to a publishing deal.
I hung up the phone with a smile plastered on my face. Never mind that I was barely eleven, that my portfolio consisted of a few half-page poems from elementary school, or that the contest was taking place on another continent, I was determined to write the most extraordinary fantasy novel ever created. For months afterward the sight of me was accompanied by the tap, tap, tap of my fingers flying across the keyboard, and the sharp glint of obsession in my eyes. The contest in London closed, a winner was chosen. I didn't care. I kept writing. After a year I had stretched my writing project into a three hundred page novel. I scraped together a few dollars of allowance money, slapped it in my mom's hand, and asked her to have Staples print a bound copy of the manuscript.
She handed me my magnum opus when I got home from school that day. I ran my fingers across the shiny laminate over the cover page, caressed the paper as if it were some sacred tome. After more than fourteen months fleshing out characters and cultivating mythologies, I was ready to publish. With the copy in hand I ran to my dad. "Read it and tell me what you think!" I said, imagining the line of publishing companies that would soon be knocking down my door.
Within two weeks my father handed it back to me, the pages now scrawled over in bright red ink. "You've got a lot of work to do," he told me, with his typical soul-wrenching brusque.
I stared at him for a moment, jaw locked tight, eyes nearly brimming with tears. He proceeded to list for me all the things I needed to revise for my next draft. Less colloquial dialogue, vivid descriptions, more complex subplots, the list went on and on.
"A serious author doesn't get offended by constructive criticism," he said, "whether you take my advice or not will prove whether or not you are one."
My dreams fell like the Berlin wall. What was the point of slaving over a novel if I had to start from scratch again? My father's advice would force me to rewrite the entire novel. What sort of writer was I, that my work warranted such substantial alteration?
As I soon learned—a normal one.
Today, six years, 10 drafts, and 450 pages later, I am finally close to finishing. Sometimes, when I'm feeling insecure about my ability as a novelist I open up my first draft again, turn to a random chapter, and read it aloud. Publishing that first draft would have been a horrible embarrassment that would have haunted me for the rest of my life. Over the past half-decade, I've been able to explore my own literary voice, and develop a truly original work that I will be proud to display. This experience taught me that "following your dreams" requires more than just wishing upon a star. It takes sacrifice, persistence, and grueling work to turn fantasy into reality.
[Want to learn more about the author of this essay? Check out Destiny's story here ]
---
NEXT STEPS
Like what you read? Subscribe to our mailing list , and we'll let you know when we release similar articles and other in-depth guides. Please also share using the buttons on the side.
At PrepMaven, our mission is not only to help your child increase their test scores and get into a great college but also to put them on the right track for long-term personal and professional success.
---
Greg Wong and Kevin Wong
Greg and Kevin are brothers and the co-founders of PrepMaven and Princeton Tutoring. They are Princeton engineering graduates with over 20 years of education experience. They apply their data and research-backed problem solving skills to the test prep and college preparation process. Their unique approach places a heavy emphasis on personal development, character, and service as key components of college admissions success.
---
CHECK OUT THESE RELATED POSTS
How I Got Into Princeton – Story #1
May 22, 2018
In our "How I got Into" series, we share the stories of successful applicants to Princeton and other great schools. In this article, we share Destiny's story.
5 Things Asian Parents Get Wrong About College Admissions
November 5, 2017
We address common misconceptions about college admissions and provide tips for overcoming them, based on the insights we've developed over the past 12 years.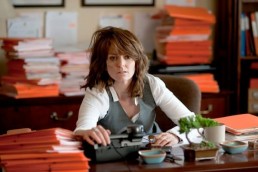 How Colleges Read Your Application: A 4 Step Process
September 11, 2017
Do you know what happens after you hit that "Submit" button? Learn about the admissions reading process at selective colleges.
What College Admissions Officers Look For: A Must-Read Guide
August 7, 2017
Through original research, we've identified the Golden Rule of Admissions, 3 Pillars of the Most Successful Applicants, and many other findings.
Popular Posts
Does Test Prep Advantage Those Who Already Have Advantage? Absolutely.


July 5, 2018

How I Got Into Princeton – Story #2


July 2, 2018

Visiting Princeton University: An Insider's Guide


June 29, 2018

Successful College Essay Examples


May 25, 2018

How I Got Into Princeton – Story #1


May 22, 2018
Skip to main content
Make a gift
CamelWeb
Today at Conn
Home

Admission & Financial Aid

Apply

Essays that Worked
Essay Tips from Andrew K. Strickler, Dean of Admission and Financial Aid
Over the years, students who tell me they absolutely love to write have said they struggle with the application essay. So if you've been biting your nails or tearing your hair out even a little, you're not alone.
The good news is, I can help. I've been in the admission business long enough to have gleaned a few tips that I think are worth passing along. I also want to recommend you take a look at our Essays that Worked: real essays submitted by real students who have since matriculated at Connecticut College. These essays are terrific, and you can find them listed on the right side of this page.
Now for my tips.
Allow yourself plenty of time to write the essay. Do not wait until the last minute. I know this sounds absurdly simple, but it really does make a difference to be as relaxed as possible when you sit down to write.
Choose the prompt that comes closest to something you'd like to write about. The purpose of the prompt is to help you reflect on something that matters to you. Your application will be full of information that illuminates dimensions of you and your abilities, but only the essay gives you a vehicle to speak, in your own voice, about something personally significant. Choose something you care about and it will flow more naturally.

(a) Fallacy: If you haven't experienced a life-changing event, you have nothing to write about. Wrong. You care about things now. Write about one of them and show us why it matters to you.

(b) Fallacy: If you haven't had a major international service experience, you're sunk. Wrong again. If you've had such an experience and you feel it says something important about you, great. If you haven't, just choose something that says something important about you. That's all.

When you've written a first draft, let it sit. Then go back to it another day. Ask people you trust for their feedback, but don't let anyone else tell you how you should write it. This is your story, or some small but significant part of it, as told or reflected upon by you.
When you've revised it to your heart's content, proofread with care. Spellcheck isn't always the most reliable friend, as I have learned on occasion with a quickly typed email that gets sent before it was proofread!
Submit it, and treat yourself to something nice — like your favorite film, a run, quality time with your dog or whatever it is that you enjoy.
That's it for tips. Now you should read the Essays that Worked, and be inspired by their example!
Mailing Address
Connecticut College
Office of Admission
270 Mohegan Ave.
New London, CT 06320
Campus Location
Horizon House Admission Building
Office Hours
Monday – Friday, 8:30 a.m. – 5 p.m.
Summer hours and breaks
8:30 a.m. – 4 p.m.
Social Media
Facebook
Instagram
Twitter