Get Free
Academic Ultimate Writing Guide
80+ essay types
1000+ essay samples
Pro writing tips
Academic Assignment
Writing an Essay

Writing a Research Paper

Writing a Review

Laboratory Report

Process Paper

Coursework Writing Tips

Writing a Term Paper

Writing a Case Study

Writing an Annotated Bibliography

Presentation

Speech
Writing Guides for Students
Writing a Memoir

Writing a Scholarship Essay

Writing a Personal Statement

Writing a Statement of Purpose

Writing an Admission Essay

Writing an Application Letter
Creative Writing Guides
Writing a Song

Writing a Novel

Writing a Haiku

Interview

Writing a Travelogue

Writing a Memoir

Poem

Writing a Short Story

Writing an Article

Writing a Screenplay

Writing a Book

Writing an Autobiography
Writing a Letter
Writing an Evaluation Letter

Writing a College Deferral Letter

Writing a Refund Letter

Writing a Complimentary Letter

Writing a Resignation Letter

Writing a Complaint Letter

Writing a Fundraising Letter

Writing a Reconsideration Letter

Writing a Grant Application

Writing an Informal Letter

Writing a Hardship Letter

Writing a Reference Letter

Writing a Recommendation Letter
Business Writing Guides
How to Make a Newsletter

Writing a Meeting Agenda

Writing a Business Email

Writing a Progress Report

Writing Meeting Minutes

Writing a Brochure

Business Presentation

Writing a Business Proposal

Writing a Press Release

Writing a White Paper

Writing a Business Report

Writing a Job Application Letter

Writing a Business Letter

Writing a Business Plan

Writing a Resume

Writing a Cover Letter
General Writing Guides
Stages of Writing Process

Writing Essentials

Grammar Handbook

Tools


Services

Academic Assignment
Writing an Essay

Writing an Evaluation Essay
Writing an Analysis Essay
Writing a Summary Essay
Writing a Reflective Essay
Writing a Definition Essay
Writing a Cause and Effect Essay
Writing a Descriptive Essay
Writing a Critical Essay
Writing an Expository Essay
Writing a Persuasive Essay
Writing a Narrative Essay
Writing a Compare and Contrast Essay

Writing a Research Paper

Writing a General Research Paper
Writing a Capstone Project
Writing a Dissertation
Writing a Thesis
Writing a Research Proposal

Writing a Review

Writing a Music Review
Writing Poetry Analysis
Writing an Article Review
Writing a Film Review
Writing a Book Review

Laboratory Report

Process Paper

Coursework Writing Tips

Writing a Term Paper

Writing a Case Study

Writing an Annotated Bibliography

Presentation

Speech
Writing Guides for Students
Writing a Memoir

Writing a Scholarship Essay

Writing a Personal Statement

Writing a Statement of Purpose

Writing an Admission Essay

Writing an Application Letter
Creative Writing Guides
Writing a Song

Writing a Novel

Writing a Haiku

Interview

Writing a Travelogue

Writing a Memoir

Poem

Writing a Short Story

Writing an Article

Writing a Screenplay

Writing a Book

Writing an Autobiography
Writing a Letter
Writing an Evaluation Letter

Writing a College Deferral Letter

Writing a Refund Letter

Writing a Complimentary Letter

Writing a Resignation Letter

Writing a Complaint Letter

Writing a Fundraising Letter

Writing a Reconsideration Letter

Writing a Grant Application

Writing an Informal Letter

Writing a Hardship Letter

Writing a Reference Letter

Writing a Recommendation Letter
Business Writing Guides
How to Make a Newsletter

Writing a Meeting Agenda

Writing a Business Email

Writing a Progress Report

Writing Meeting Minutes

Writing a Brochure

Business Presentation

Writing a Business Proposal

Writing a Press Release

Writing a White Paper

Writing a Business Report

Writing a Job Application Letter

Writing a Business Letter

Writing a Business Plan

Writing a Resume

Writing a Cover Letter
General Writing Guides
Stages of Writing Process

Information Sources
Editing Tips
Writing a Final Draft
Writing a Second Draft
Writing a First Draft
Writing a Thesis Statement
Introduction to Research
Brainstorming Tips
Outlining

Writing Essentials

10 Rules of Creative Writing
Evidence Support

Grammar Handbook

Tools


Services

Homepage > Writing Samples > Academic Writing Samples > Essay Samples > Compare and Contrast…
Compare and Contrast Essay Samples
This type of essay can be really confusing, as balancing between comparing and contrasting can be rather difficult. Check out our compare and contrast essay samples to see how to write essays of this type on your own.
Starship Troopers: Book vs. Movie

Science fiction is one literary genre whose possibilities in terms of generating engaging stories are infinite. The only limit a science-fiction author has is his…
By Nicholas Klacsanzky As a parent, we have to be aware of the many styles of parenting that exist. There is no style that fits…
Nature and Nurture, Then and Now

By Timandra Harkness 'Oklahoma, 1973', begins the documentary account of an experiment to teach a baby chimpanzee human language and thus, in the words of…
Connoisseurship and Condescension

By Michael Savage Some of the earliest art exhibitions gathered together selections of the greatest works they could find, without particular concern for coherence. The…
Differences Between Good and Bad Bosses

Everyone knows how important it is to have favorable conditions at the workplace. Starting from trivial things such as air conditioners or coolers with fresh…
Adobe Photoshop vs. Adobe Illustrator

The 21st century is the age of visual information. Wherever you look, you will be surrounded by all kinds of graphics, charts, commercials, logos, banners,…
Differences Between Tokyo and Kyoto

In recent decades, the title of one of the most popular cultures worldwide should be definitely given to Japan. Millions of people all over the…
iPhone 5s Versus iPhone 6

The hype around Apple products seems neverending. The company's announcement of a new product collects millions of views; people stand lines in front of Apple…
Differences Between Conventional and Alternative Medicine

The progress of science is usually believed to have improved the quality of many processes, products, and services. However, in certain spheres of life, traditional…
Material and Non-Material Factors of Happiness

According to famous French postmodernist philosopher Jean Baudrillard, the consumerist choice today is defined mostly not by the price of a certain product, but by…
Western Yoga Versus Traditional Yoga: Is There a Difference?

In my opinion, one of the most significant aspects of 21st century life is the inevitable process of globalization. Its opponents claim it contributes to…
After Sir Charles Darwin introduced his original theory about the origins of species and evolution, humanity's faith in God, which remained undisputed for hundreds of…
Major Differences in Hospitals Today and 100 Years Ago

Medicine has a history spanning many thousands of years and specialized establishments for treating the sick have also existed for eons. Despite the fact that…
Differences Between the Daily Lives of Teenagers Today and a Century Ago

Technological progress has boosted both mobility and industrial production levels, while globalization has enhanced communication around the world and made the exchange of socio-political ideologies…
Client-Centered Approach and Cognitive Behavioral Therapy

Modern-day psychology is equipped with a wide variety of therapies, techniques, and approaches based on different models and theories of human behavior and development. When…
Travelling Vacations vs. Staycations

Staycations have become the most popular alternative to vacation travelling. This is most likely due to the fact that staying at home for the holidays…
What is the Better Purchase: LCD TV or Plasma TV?

We live in a world of choice. In each moment, we are presented with the opportunity to choose from an array of options. The truth…
Two Art Periods and their Major Works

Renaissance and Neoclassicism are two major periods in the history of art, during which different forms of art including architecture, painting, music, and visual arts…
Forward or Defender: Which Soccer Position Contributes More to a Win?

Soccer is a fascinating sport for a myriad reasons: it has changing speeds, dynamics in the variety of player positions, and a hint of unpredictability…
Register | Lost your password?
| Back to Login

The writing process

What is the writing process?
Understanding the title
Brainstorming
Researching
Outlining
First draft
Checking
Redrafting
Proofreading

Reports

Report writing
Structure
Language

Essays

Essay types

Discussion
Persuasion
Compare & contrast
Cause & effect
Problem-solution

Structure

Essay structure
Introduction
Main body
Conclusion

Cohesion

What is cohesion?
Cohesion vs coherence
Transition signals

Style

Paraphrasing

References & citations

What are references?
In-text citations
Reference sections
Reporting verbs

Critical writing

Other important skills

Exams

TOEFL
IELTS

The test
The criteria

TF: Task 1 (academic)
TF: Task 1 (general)
TR: Task 2
Coherence
Vocabulary
Grammar

Test tips

Resources
Subscribe to
the newsletter
AWL
Words on this page from the academic word list
Show AWL words on this page.
Show sorted lists of these words.
Advertisement

Internal links

Related areas of this site
To be added later
External links

Other websites
To be added later
Writing
Essays
Compare & contrast essays
How things are similar or different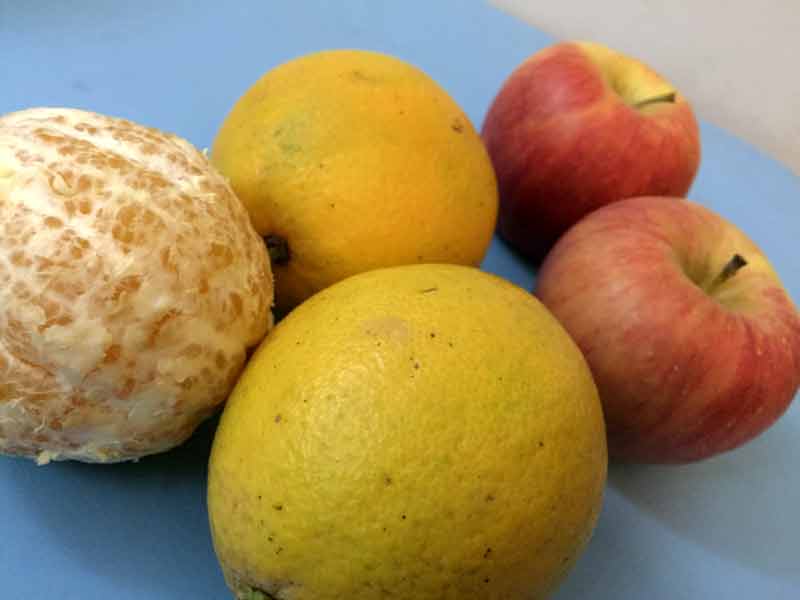 Compare and contrast is a common form of academic writing, either as an essay type on its own, or as part of a larger
essay which includes one or more paragraphs which compare or contrast. This page gives information on
what a compare and contrast essay is , how to
structure this type of essay, how to use
compare and contrast structure words ,
and how to make sure you use appropriate
criteria for comparison/contrast .
There is also an
example compare and contrast essay on the topic of communication technology, as well as some
exercises to help you practice this area.
What are compare & contrast essays?
To compare is to examine how things are similar, while to contrast is to
see how they differ. A compare and contrast essay therefore looks at the similarities of two or more objects, and
the differences. This essay type is common at university,
where lecturers frequently test your understanding by asking
you to compare and contrast two theories, two methods, two historical periods, two characters in a novel, etc.
Sometimes the whole essay will compare and contrast, though sometimes the comparison or contrast may
be only part of the essay. It is also possible, especially for short exam essays, that
only the similarities or the differences, not both, will be discussed. See the examples below.
Compare and contrast Newton's ideas of gravity with those proposed by Einstein ['compare and contrast' essay]
Examine how the economies of Spain and China are similar ['compare' only essay]
Explain the differences between Achaemenid Empire and Parthian Empire ['contrast' only essay]
Structure
There are two main ways to structure a compare and contrast essay,
namely using a block or a point-by-point structure.
For the block structure, all of the information about one of the objects being compared/contrasted is given first,
and all of the information about the other object is listed afterwards.
This type of structure is similar to the block structure used for
cause and effect
and
problem-solution essays.
For the point-by-point structure, each similarity (or difference) for one object is followed immediately by the
similarity (or difference) for the other. Both types of structure have their merits.
The former is easier to write, while the latter is generally clearer as it
ensures that the similarities/differences are more explicit.
Advertisement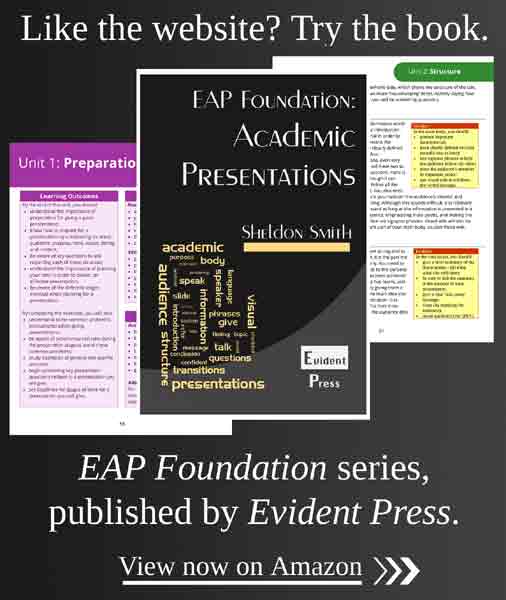 Don't like ads? Log in now to get rid of them!
The two types of structure, block and point-by-point, are shown in the diagram below.
Block
Introduction
Object 1 – Point 1
Object 1 – Point 2
Object 1 – Point 3
Transition sentence/paragraph
Object 2 – Point 1
Object 2 – Point 2
Object 2 – Point 3
Conclusion
Point-by-point
Introduction
Point 1

Object 1 ➤ Object 2

Point 2

Object 1 ➤ Object 2

Point 3

Object 1 ➤ Object 2

Conclusion
Compare and Contrast Structure Words
Compare and contrast structure words are
transition signals which show the similarities or differences.
Below are some common examples.
Compare
Similarly
Likewise
also
both… and…
not only… but also…
neither… nor…
just like (+ noun)
similar to (+ noun)
to be similar (to)
to be the same as
to be alike
to compare (to/with)
Examples
Computers can be used to communicate easily, for example via email. Similarly/Likewise, the mobile phone
is a convenient tool for communication.
Both computers and mobile phones can be used to communicate easily with other people.
Just like the computer, the mobile phone can be used to communicate easily with other people.
The computer is similar to the mobile phone in the way it can be used for easy communication.
Contrast
However
In contrast
In comparison
By comparison
On the other hand
while
whereas
but
to differ from
to be different (from)
to be dissimilar to
to be unlike
Examples
Computers, although increasingly small, are not always easy to carry from one place to another. However,
the mobile phone can be carried with ease.
Computers are generally not very portable, whereas the mobile phone is.
Computers differ from mobile phones in their lack of portability.
Computers are unlike mobile phones in their lack of portability.
Criteria for comparison/contrast
When making comparisons or contrasts, it is important to be clear what criteria you are using. Study the
following example, which contrasts two people. Here the criteria are unclear.
Aaron is tall and strong. In contrast, Bruce is handsome and very intelligent.
Although this sentence has a contrast transition , the criteria
for contrasting are not the same. The criteria used for Aaron are height (tall) and strength (strong).
We would expect similar criteria to be used for Bruce (maybe he is short and weak), but instead we have new criteria, namely
appearance (handsome) and intelligence (intelligent). This is a common mistake for students when writing this
type of paragraph or essay.
Compare the following, which has much clearer criteria (contrast structure words shown in bold).
Aaron and Bruce differ in four ways. The first difference is height. Aaron is tall, while Bruce is short. A second
difference is strength. Aaron is strong. In contrast, Bruce is weak. A third difference is appearance. Aaron, who is average
looking, differs from Bruce, who is handsome. The final difference is intelligence. Aaron is of average intelligence. Bruce,
on the other hand, is very intelligent.
Example essay
Below is a
compare and contrast essay. This essay uses the
point-by-point structure .
Click on the different areas (in the shaded boxes to the right) to highlight the different structural aspects in this essay, i.e.
similarities, differences, and structure words. This will highlight not simply the paragraphs, but also the
thesis statement and
summary ,
as these repeat the comparisons and contrasts contained in the main body.
Title: There have been many advances in technology over the past fifty years. These have
revolutionised the way we communicate with people who are far away.
Compare and contrast methods of communication used today with those which were used in the past.
Compare

Contrast

1

2

Compare transitions

Contrast transitions

Before the advent of computers and modern technology, people communicating over long distances used traditional means
such as letters and the telephone. Nowadays we have a vast array of communication tools which can complete this task,
ranging from email to instant messaging and video calls. While the present and previous means of communication
are similar in their general form, they
differ in regard to their
speed and the
range of tools available.
One similarity between current and previous methods of communication relates to the form of communication.
In the past, both written forms such as letters were frequently used, in addition to oral forms such as telephone calls.
Similarly, people nowadays use both of these forms.
Just as in the past, written forms of communication are prevalent, for example via email and text messaging. In addition,
oral forms are still used, including the telephone, mobile phone, and voice messages via instant messaging services.

However, there are clearly many differences in the way we communicate over long distances,
the most notable of which is speed. This is most evident
in relation to written forms of communication. In the past, letters would take days to arrive at their destination.
In contrast, an email arrives almost instantaneously and can be read seconds after it was sent.
In the past, if it was necessary to send a short
message, for example at work, a memo could be passed around the office, which would take some time to circulate.
This is different from the current situation, in which a text message can be sent immediately.
Another significant difference is the range of communication methods.
Fifty years ago, the tools available for communicating
over long distances were primarily the telephone and the letter.
By comparison, there are a vast array of communication
methods available today. These include not only the telephone, letter, email and text messages already mentioned,
but also video conferences via software such as Skype or mobile phone apps such as Wechat, and social media such as Facebook and
Twitter.
In conclusion, methods of communication have greatly advanced over the past fifty years. While there are some similarities,
such as the forms of communication, there are significant differences,
chiefly in relation to the speed of communication
and the range of communication tools available.
There is no doubt that technology will continue to progress in future,
and the advanced tools which we use today may one day also become outdated.
Compare

Contrast

1

2

Compare transitions

Contrast transitions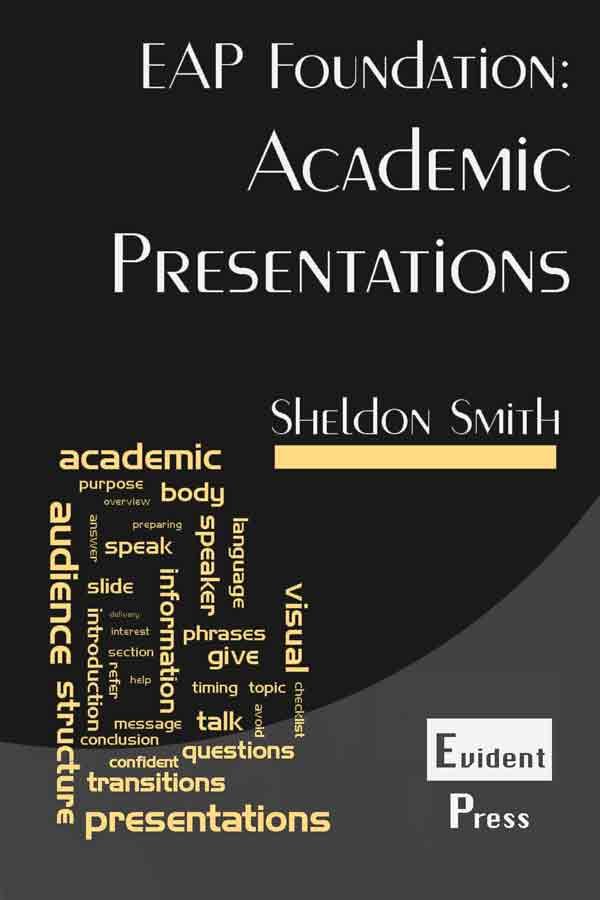 GET A
FREE

SAMPLE

Like the website? Try the book. Enter your email to receive a free sample from the
recently published title, EAP Foundation: Academic Presentations.
Checklist
Below is a checklist for compare and contrast essays. Use it to check your own writing, or get a peer (another student) to help you.
Item
OK?
Comment
The essay is a comparison and contrast essay
An appropriate structure is used, either
block or
point-by-point
Compare and contrast structure words are used accurately
The criteria for comparison/contrast are clear
The essay has clear
thesis statement
Each paragraph has a clear
topic sentence
The essay has strong support (facts, reasons, examples, etc.)
The conclusion include a
summary of the main points
---
Resources
There is a downloadable
graphic organiser for
brainstorming ideas for compare and contrast essays in the
writing resources section.
---
Next section
Find out how to write
cause & effect essays in the next section.
Writing
Essays
Cause/effect
Previous section
Go back to the previous section about
persuasion essays .
.
Persuasion
Essays
Writing
---
You need to login to view the exercises. If you do not already have an
account, you can register for free.
---
Register
Forgot password
Resend activiation email
---

Scroll to Top
Author: Sheldon Smith. Last modified: 05 August 2017.
Tag Cloud
abbreviations
about
AWL
cause/effect
compare/contrast
critical
essays
forum
GSL
highlighter
home
introductions
kolb
lectures
login
presentations
problem/solution
reflection
sitemap
style
tools
vocab
Contact Info
I'd love to hear from students or teachers who use the site. Whether you want to give feedback or just ask a question about
EAP, feel free to email me at: [email protected] .

EAPFOUNDATION.COM Website Copyright © 2013-present by Sheldon C H Smith
We use cookies to make wikiHow great. By using our site, you agree to our cookie policy .
Okay
&#10006
Expert Reviewed
How to Write a Compare and Contrast Essay
Five Parts: Formulating Your Argument Organizing Your Essay Putting It All Together Sample Body Paragraphs Sample Essay Outline Community Q&A
The purpose of a compare and contrast essay is to analyze the differences and/or the similarities of two distinct subjects. A good compare/contrast essay doesn't only point out how the subjects are similar or different (or even both!). It uses those points to make a meaningful argument about the subjects. While it can be a little intimidating to approach this type of essay at first, with a little work and practice, you can write a great compare-and-contrast essay!
Steps
Formulating Your Argument

1

Pick two subjects that can be compared and contrasted.

The first step to writing a successful compare and contrast essay is to pick two subjects that are different enough to be compared. There are several things to consider when choosing your subjects:

[1]

You could pick two subjects that are in the same "category" but have differences that are significant in some way. For example, you could choose "homemade pizza vs. frozen grocery store pizza."
You could pick two subjects that don't appear to have anything in common but that have a surprising similarity. For example, you could choose to compare bats and whales. (One is tiny and flies, and the other is huge and swims, but they both use sonar to hunt.)
You could pick two subjects that might appear to be the same but are actually different. For example, you could choose "The Hunger Games movie vs. the book."

2

Make sure that your subjects can be discussed in a meaningful way.

"Meaningful" comparisons and contrasts do more than simply point out that "Topic A and Topic B are both similar and different." A good compare and contrast essay will help your readers understand why it's useful or interesting to put these two subjects together.

[2]

For example, ask yourself: What can we learn by thinking about "The Hunger Games" and "Battle Royale" together that we would miss out on if we thought about them separately?
It can be helpful to consider the "So what?" question when deciding whether your subjects have meaningful comparisons and contrasts to be made. If you say "The Hunger Games and Battle Royale are both similar and different," and your friend asked you "So what?" what would your answer be? In other words, why bother putting these two things together?

3

Brainstorm your topic.

You probably won't be able to jump straight from deciding on your topic to having a thesis, and that's okay. Take a little time to brainstorm about how your chosen subjects are similar and different. This will help you see which points are the major ones you want to focus on, and can help guide you when you formulate your thesis.

A "Venn diagram" can often be helpful when brainstorming. This set of overlapping circles can help you visualize where your subjects are similar and where they differ. In the outer edges of the circle, you write what is different; in the overlapping middle area, you write what's similar. [3]
You can also just draw out a list of all of the qualities or characteristics of each subject. Once you've done that, start looking through the list for traits that both subjects share. Major points of difference are also good to note.

4

Consider your main points.

You won't be able to provide a list of every single way in which your subjects are similar and/or different in your essay. (And that's not the goal, anyway.) Instead, choose a few points that seem to be particularly important.

For example, if you are comparing and contrasting cats and dogs, you might notice that both are common household pets, fairly easy to adopt, and don't usually have many special care needs. These are points of comparison (ways they are similar).
You might also note that cats are usually more independent than dogs, that dogs may not provoke allergies as much as cats do, and that cats don't get as big as many dogs do. These are points of contrast (ways they are different).
These points of contrast can often be good places to start thinking about your thesis, or argument. Do these differences make one animal a superior type of pet? Or a better pet choice for a specific living situation (e.g., an apartment, a farm, etc.)?

5

Develop your thesis.

There are many directions a compare-and-contrast thesis can take, but it should always make an argument that explains why it's useful to put these two subjects together in the first place. For example:

Show readers why one subject is more desirable than the other. Example: "Cats are better pets than dogs because they require less maintenance, are more independent, and are more adaptable."
Help readers make a meaningful comparison between two subjects. Example: "New York City and San Francisco are both great cities for young professionals, but they differ in terms of their job opportunities, social environment, and living conditions."
Show readers how two subjects are similar and different. Example: "While both The Catcher in the Rye and To Kill a Mockingbird explore the themes of loss of innocence and the deep bond between siblings, To Kill a Mockingbird is more concerned with racism while The Catcher in the Rye focuses on the prejudices of class."
In middle school and high school, the standard format for essays is often the "5-paragraph form," with an introduction, 3 body paragraphs, and a conclusion. If your teacher recommends this form, go for it. However, you should be aware that especially in college, teachers and professors tend to want students to break out of this limited mode. Don't get so locked into having "three main points" that you forget to fully explore your topic.
Organizing Your Essay

1

Decide on a structure.

There are several ways to organize a compare-and-contrast essay. Which one you choose depends on what works best for your ideas. Remember, you can change your organization later if you decide it isn't working.

[4] [5]

Subject by subject. This organization deals with all of the points about Topic A, then all of the points of Topic B. For example, you could discuss all your points about frozen pizza (in as many paragraphs as necessary), then all your points about homemade pizza. The strength of this form is that you don't jump back and forth as much between topics, which can help your essay read more smoothly. It can also be helpful if you are using one subject as a "lens" through which to examine the other. The major disadvantage is that the comparisons and contrasts don't really become evident until much further into the essay, and it can end up reading like a list of "points" rather than a cohesive essay. [6]
Point by point. This type of organization switches back and forth between points. For example, you could first discuss the prices of frozen pizza vs. homemade pizza, then the quality of ingredients, then the convenience factor. The advantage of this form is that it's very clear what you're comparing and contrasting. The disadvantage is that you do switch back and forth between topics, so you need to make sure that you use transitions and signposts to lead your reader through your argument.
Compare then contrast. This organization presents all the comparisons first, then all the contrasts. It's a pretty common way of organizing an essay, and it can be helpful if you really want to emphasize how your subjects are different. Putting the contrasts last places the emphasis on them. However, it can be more difficult for your readers to immediately see why these two subjects are being contrasted if all the similarities are first. [7]

2

Outline your essay.

Outlining your essay will help you work out the main organizational structure and will give you a template to follow as you develop your ideas. No matter how you decided to organize your essay, you will still need to have the following types of paragraphs:

[8]

Introduction. This paragraph comes first and presents the basic information about the subjects to be compared and contrasted. It should present your thesis and the direction of your essay (i.e., what you will discuss and why your readers should care).
Body Paragraphs. These are the meat of your essay, where you provide the details and evidence that support your claims. Each different section or body paragraph should tackle a different division of proof. It should provide and analyze evidence in order to connect those proofs to your thesis and support your thesis. Many middle-school and high-school essays may only require three body paragraphs, but use as many as is necessary to fully convey your argument.
Acknowledgement of Competitive Arguments/Concession. This paragraph acknowledges that other counter-arguments exist, but discusses how those arguments are flawed or do not apply.
Conclusion. This paragraph summarizes the evidence presented. It will restate the thesis, but usually in a way that offers more information or sophistication than the introduction could. Remember: your audience now has all the information you gave them about why your argument is solid. They don't need you to just reword your original thesis. Take it to the next level!

3

Outline your body paragraphs based on subject-to-subject comparison.

Let's say you're working with the following statement: "When deciding between whether to go camping in the woods or spend a day at the beach, one should consider the following points: the weather, the types of activities each location offers, and the facilities at each location." A subject-by-subject comparison would deal first with the woods, and then with the beach. This method of organization can be unwieldy, so if you choose it, be sure not to let your paragraphs become page-long lists of points about each subject. You can still have a paragraph per point about each subject; you'll just put all the paragraphs about each subject together. A subject-to-subject body paragraph outline could look like this:

[9]

Introduction: state your intent to discuss the differences between camping in the woods or on the beach.
Body Paragraph 1 (Woods): Climate/Weather
Body Paragraph 2 (Woods): Types of Activities and Facilities
Body Paragraph 3 (Beach): Climate/Weather
Body Paragraph 4 (Beach): Types of Activities and Facilities
Conclusion

4

Outline your body paragraphs based on point-by-point comparison.

This is the more common method used in the comparison and contrast essay.

[10]

You can write a paragraph about each characteristic of both locations, comparing the locations in the same paragraph. For example, in this case, you could write one paragraph describing the weather in both the woods and the beach, one paragraph describing the activities in each location, and a third describing the facilities in both. Here's how the essay could look:

[11]

Introduction
Body Paragraph 1: Discuss first difference between woods and beaches: climate/weather.
Body Paragraph 2: Discuss second difference between woods and beaches: types of activities.
Body Paragraph 3: Discuss third difference between woods and beaches: available facilities.
Conclusion

5

Outline your body paragraphs based on compare then contrast.

This type of organization works best for when you want to emphasize the contrasts between your subjects. First, you discuss how your subjects are similar. Then, you end with how they're different (and, usually, how one is superior). Here's how your essay could look with this organization:

Introduction
Body Paragraph 1: Similarity between woods and beaches (both are places with a wide variety of things to do)
Body Paragraph 2: First difference between woods and beaches (they have different climates)
Body Paragraph 3: Second difference between woods and beaches (there are more easily accessible woods than beaches in most parts of the country)
Body Paragraph 4: Emphasis on the superiority of the woods to the beach
Conclusion

6

Organize your individual body paragraphs.

Once you've chosen an organizational method for your body paragraphs, you'll need to have an internal organization for the body paragraphs themselves. Each of your body paragraphs will need to have the three following elements:

Topic sentence: This sentence introduces the main idea and subject of the paragraph. It can also provide a transition from the ideas in the previous paragraph.
Body: These sentences provide concrete evidence that support the topic sentence and main idea.
Conclusion: this sentence wraps up the ideas in the paragraph. It may also provide a link to the next paragraph's ideas.
Putting It All Together

1

Use your brainstorming ideas to fill in your outline.

Once you've outlined your essay, it should be fairly simple to find evidence for your arguments. Look at the lists and diagrams you generated to help you find the evidence for your comparisons and contrasts.

If you are having trouble finding evidence to support your argument, go back to your original texts and try the brainstorming process again. It could be that your argument is evolving past where it started, which is good! You just need to go back and look for further evidence.

2

Remember to explain the "why.

" A common error many writers make is to let the comparisons and contrasts "speak for themselves," rather than explaining why it's helpful or important to put them together. Don't just provide a list of "ways Topic A and Topic B are similar and different." In your body paragraphs as well as your conclusion, remind your readers of the significance of your evidence and argument.

For example, in a body paragraph about the quality of ingredients in frozen vs. homemade pizza, you could close with an assertion like this: "Because you actively control the quality of the ingredients in pizza you make at home, it can be healthier for you than frozen pizza. It can also let you express your imagination. Pineapple and peanut butter pizza? Go for it! Pickles and parmesan? Do it! Using your own ingredients lets you have fun with your food." This type of comment helps your reader understand why the ability to choose your own ingredients makes homemade pizza better.

3

Come up with a title. "Essay Number One" may say exactly what the paper is, but it's not going to win any points for style. A good essay title will preview something about the paper's argument or topic. Depending on your audience and the situation, you may make a joke or a pun, ask a question, or provide a summary of your main point.

4

Take a break.

One of the most common mistakes student writers make is to not give themselves enough time to take a step back from their essays for a day or two. Start early so that you can let your finished draft sit for a day, or at least a few hours. Then, come back to it with fresh eyes. You'll find it easier to see holes in your logic or organizational flaws if you've had time to take a break.

Reading your essay aloud can also help you find problem spots. Often, when you're writing you get so used to what you meant to say that you don't read what you actually said.

5

Review your essay.

Look out for any grammatical errors, confusing phrasing, and repetitive ideas. Look for a balance in your paper: you should provide about the same amount of information about each topic to avoid bias. Here are some things to consider before you turn in your paper:

Avoid bias. Don't use overly negative or defamatory language to show why a subject is unfavorable; use solid evidence to prove your points instead.
Avoid first-person pronouns unless told otherwise. In some cases, your teacher may encourage you to use "I" and "you" in your essay. However, if the assignment or your teacher doesn't mention it, stick with third-person instead, like "one may see" or "people may enjoy." This is common practice for formal academic essays.
Proofread! Spelling and punctuation errors happen to everyone, but not catching them can make you seem lazy. Go over your essay carefully, and ask a friend to help if you're not confident in your own proofreading skills.
Sample Body Paragraphs

1

Write a body paragraph for a point-by-point compare and contrast essay.

Here is a sample paragraph for a body paragraph that uses point-by-point comparison:

"When one is deciding whether to go to the beach or the woods, the type of activities that each location offers are an important point to consider. At the beach, one can enjoy the water by swimming, surfing, or even building a sandcastle with a moat that will fill with water. When one is in the woods, one may be able to go fishing or swimming in a nearby lake, or one may not be near water at all. At the beach, one can keep one's kids entertained by burying them in sand or kicking around a soccer ball; if one is in the woods, one can entertain one's kids by showing them different plans or animals. Both the beach and the woods offer a variety of activities for adults and kids alike."

2

Write a body paragraph for a subject-by-subject compare and contrast essay.

Here is a sample paragraph for a body paragraph that uses subject-by-subject comparison:

"The beach has a wonderful climate, many activities, and great facilities for any visitor's everyday use. If a person goes to the beach during the right day or time of year, he or she can enjoy warm, yet refreshing water, a cool breeze, and a relatively hot climate. At the beach, one can go swimming, sunbathe, or build sandcastles. There are also great facilities at the beach, such as a changing room, umbrellas, and conveniently-located restaurants and changing facilities. The climate, activities, and facilities are important points to consider when deciding between the beach and the woods."
Sample Essay Outline
Sample Compare and Contrast Outline
Community Q&A

Add New Question
Question

How should I start the essay?

wikiHow Contributor

Community Answer

Start out by naming both of the things you are comparing. For example, with apples and oranges, start out by saying, "Apples and oranges have many differences." Before creating the body paragraphs, name a few trivial differences that are different from the main ones on which you plan to focus.

Thanks!

Yes
No

Not Helpful

10

Helpful

60

Question

How should I conclude the essay?

wikiHow Contributor

Community Answer

To conclude an essay, you might summarize your argument. Then you'll want to show your reader why your paper is significant and finally, leave them with something new to think about.

Thanks!

Yes
No

Not Helpful

22

Helpful

60

Question

How do I start an introductory paragraph?

wikiHow Contributor

Community Answer

Start with a hook to draw your reader into the essay. Introduce your topic with a few sentences that explain what you'll be writing about and end with a sentence that helps you transition into the first body paragraph.

Question

What would be the connector for contrast?

wikiHow Contributor

Community Answer

Some connectors could start with, "Although," "Even though," "While these are the differences…"

Question

How can I build my vocabulary?

wikiHow Contributor

Community Answer

You can read books, as books increase your comprehension skills and your vocabulary. You can also try to engage in conversations with your teachers and peers to increase your vocabulary and discussion skills.

Question

How do I compare two poems?

wikiHow Contributor

Community Answer

When comparing poems, you should look into things particular to poems: figurative language, linguistic devices, rhyme, meter, themes and tone and mood. Compare and contrast all of these and see if any interesting similarities or differences pop up. If it is relevant to your arguments, you could also give some context regarding to the writers of the poems.

Question

What if I am given a text with no source?

wikiHow Contributor

Community Answer

You may quote the text itself. Ask your teacher how she prefers you annotate it.

Thanks!

Yes
No

Not Helpful

17

Helpful

26

Question

How long should it be?

wikiHow Contributor

Community Answer

It depends on the assignment and the specifications that your teacher gave you.

Question

How do I write about my brother's traits in third person?

You can say this, "My brother has many traits. He is kind, caring, etc." "He" and "Brother" are 3rd person.

Thanks!

Yes
No

Not Helpful

17

Helpful

19
Unanswered Questions
How do I compare and contrast two short stories or two novels?

Answer this question
Flag as…
Flag as…

How can I compare and contrast between studying at an Open Distance Learning University and at a High School?

Answer this question
Flag as…
Flag as…

How do I choose a topic for my compare and contrast essay?

Answer this question
Flag as…
Flag as…

What if my outline is inline?

Answer this question
Flag as…
Flag as…

Can you give some examples for a comparison and contrast essay?

Answer this question
Flag as…
Flag as…
Show more unanswered questions
Ask a Question
200 characters left
Include your email address to get a message when this question is answered.
Submit
Already answered
Not a question
Bad question
Other
Video
By using this service, some information may be shared with YouTube.
Quick Summary
To write a compare and contrast essay, start by choosing 2 subjects to compare, like a film and the book it's based on or 2 different animals. Then, think about how your subjects are similar and different and outline what you come up with. Once you're ready to write your essay, present a specific similarity or difference at the beginning of each paragraph and go on to explain why it's important. Try to come up with an overall theme or argument that you can refer to in each paragraph to tie everything together and make your essay more meaningful.
Did this summary help you?
Tips
Collect your sources. Mark page numbers in books, authors, titles, dates, or other applicable information. This will help you cite your sources later on in the writing process.
Don't rush through your writing. If you have a deadline, start early. If you rush, the writing won't not be as good as it could be.
Use reputable sources. While Wikipedia may be an easy way to start off, try to go to more specific websites afterwards. Many schools refuse to accept Wikipedia as a valid source of information, and prefer sources with more expertise and credibility.
Warnings
If you have external sources, make sure you always cite them. Otherwise, you may be guilty of plagiarism.
Edit
Related wikiHows
How to
Find a Catchy Title for Your Paper/Essay
How to
Write a Comparative Essay
How to
Write an Analytical Essay
How to
Write an Academic Essay
How to
Write a Five Paragraph Essay
How to
Write a Descriptive Essay
How to
Write an English Essay
How to
Write a Critical Essay
How to
Write a Persuasive Essay
How to
Start a Compare and Contrast Essay
Sources and Citations
↑

http://www.roanestate.edu/owl/com_con.html

↑

http://writingcenter.unc.edu/handouts/comparing-and-contrasting/

↑

http://writingcenter.unc.edu/handouts/comparing-and-contrasting/

↑

http://writingcenter.unc.edu/handouts/comparing-and-contrasting/

↑

https://www.sbcc.edu/clrc/files/wl/downloads/WritingaCompareContrastEssay.pdf

↑

http://writingcenter.unc.edu/handouts/comparing-and-contrasting/

↑

http://leo.stcloudstate.edu/acadwrite/comparcontrast.html

↑

http://www.roanestate.edu/owl/com_con.html

↑

http://writingcenter.unc.edu/handouts/comparing-and-contrasting/

↑

http://writingcenter.unc.edu/handouts/comparing-and-contrasting/

↑

http://www.readwritethink.org/files/resources/interactives/compcontrast/
Show more… (8)
Article Info
Featured Article
Categories: Featured Articles | Comparative Essays
In other languages:
Español: escribir un ensayo de comparación y contraste , Italiano: Scrivere un Saggio di Paragone e Contrasto
Print
Edit
Send fan mail to authors
Thanks to all authors for creating a page that has been read 2,591,179 times.
Did this article help you?
Cookies make wikiHow better. By continuing to use our site, you agree to our cookie policy .
Expert Review By:
MM
Megan Morgan
Ph.D. in English
This version of How to Write a Compare and Contrast Essay was reviewed by Megan Morgan on June 15, 2015.
86%
of readers found this article
helpful
.
Click a star to add your vote
86% of people told us that this article helped them.
"l go to English class in Tehran and had a writing exam. l had a lot of problems with writing, but with wikiHow l
wrote a great essay, exactly what my teacher wanted. "
…"
more
"Well, It's not like I didn't know how to write a compare and contrast essay, but this site brings me back up. I'm
glad that I visited this site! Keep up the good work!"
…"
more

MM

Michaela Mislerov
Apr 2, 2017
"I was always very bad at writing essays, and this week we need to submit our compare and contrast essays. I hate
writing essays, but I believe this helped me a lot. "
…"
more

SG

Subhashini Gunasekaran
Jul 31, 2016
"It's been really helpful, thank you for posting a way of writing compare and contrast essays. I've been breaking my
head for days, wish I had taken a look sooner."
…"
more
"This is very helpful when writing an essay or even just a couple ofparagraphs. It helps explain how to set it up,
get your information ready and organization."
…"
more

TC

Taylor Catskill
Feb 22, 2017
"The pictures really helped and they matched what you were explaining. The details helped to elaborate more on what
you are trying to tell us. Wonderful!"
…"
more

PC

Pattie Capers
Mar 13, 2017
"I am a returning student with a disability. This is a new thing for me to be writing essay. I found this site
helpful and it is very easy to follow."
…"
more

MM

Maria Moynihan
Apr 14, 2016
"Complete step-by-step article. I immediately started working in my essay after reading it, feeling more confident
and energetic. Thank you!"
…"
more

AG

Alyssa Gallant
May 29, 2017
"This was very helpful and insightful. This article really helped me write my first essay of this genre. Thanks,
wikiHow!"
…"
more

DA

David Agadzhanyan
Nov 15, 2016
"It was a very clear guide and very detailed, covering every area possible to design this kind of essay, thank you."
"Comprehensive, yet easy to follow the choices with just enough examples to support and build confidence."
"This helped me a lot. I was lost and confused, big thumbs up to this site! Nicely explained."

AM

Achintya Mishra
Nov 6, 2016
"This has helped me in my valuable education exam and now is helping me in my English exam."
"This article really gave me a better understanding of how to complete my assignment."
"This text is easy to understand, and it is useful to study how to write an essay."

GC

Gwatule Chirwa
Apr 29, 2017
"It's brief, but it gives a guide on how to write a compare and contrast essay."
"It helped me learn the steps I needed to know for class."
"Very helpful, helped me get an A in my assignment."
"I needed this for my class, and this helped a lot!"

MP

Mckayla Phoenix
Mar 9, 2017
"This really helped me with my story. Thank you."
Share yours!
More success stories
All success stories
Hide success stories
Quick Tips
Related Articles
How to
Find a Catchy Title for Your Paper/Essay
How to
Write a Comparative Essay
How to
Write an Analytical Essay
How to
Write an Academic Essay