Online Drug And Alcohol Awareness Class
Starting at only $25, we offer
the lowest priced Drug And Alcohol Awareness Class with absolutely no hidden fees.
Click below to enroll now and take your Drug And Alcohol Awareness Class entirely online.
Start Now
Already Registered? Sign In and Continue
Nationally

Approved

This online Drug And Alcohol Awareness Class is nationally approved and satisfies court, legal, and employment requirements.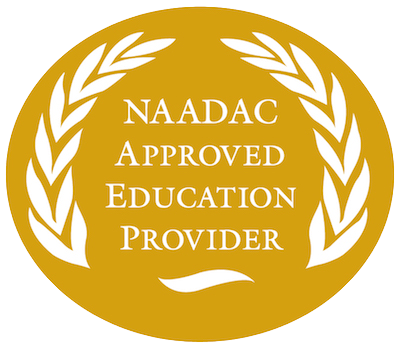 We are an NAADAC Approved Education Provider (Provider Number 153373).
Easily

Accessible

Our Drug And Alcohol Awareness Class is 100% online and self-paced, which
allows you to start and stop at any time and as often as necessary to accommodate your schedule.
The course can also be taken on any device that has access to
the Internet:
Desktop computers
Laptop computers
Tablets
Smart phones
You can even start on one device and continue on another!
Guaranteed

Acceptance

Your Drug And Alcohol Awareness Class certificate comes
backed by a 100% money-back guarantee.
If your certificate is not accepted for any reason,
contact us and let us know. We will refund you
the full price of the course.
Lowest Price Guarantee
Starting at only
$25, we offer the lowest priced Drug And Alcohol Awareness Class with absolutely no hidden fees;
guaranteed! If you find a similar course for a lesser price, we'll beat it! Just
contact us and let us know . It's that simple!
Course Duration
Total Price
Start Now
4 hours
$25.00

Start your
4-hour
course now

8 hours
$45.00

Start your
8-hour
course now

12 hours
$65.00

Start your
12-hour
course now

16 hours
$85.00

Start your
16-hour
course now
The course price includes an enrollment verification letter and your certificate of
completion. We do not charge additional fees for providing these documents.

What our students are saying…

"Thank you, everything is finished and my case dismissed. Thank you for all your help."
"Case dismissed. Thank you for all your help."
"I want to thank you for giving me this opportunity taking this course online. I have learned a lot and the course itself was very knowledgeable. Thank you so much, I will pass this experience on to other people who need to do this. It has enhanced my awareness."
"Awesome! Thank you so much! You guys are very ethical and a great service!"
Read more on our testimonials page
About Us
Contact Us
Parent Education Family Stabilization Course
8 Hour Anger Management Course
Impulse Control 8 hour (Petty Theft)
Domestic Violence Intervention Program
4 Hour Anger Management
Anger Management Returning Students
HIV/AIDS 2 Hour Course; English and Spanish
Drug Awareness 4 Hour Educational Course
Mediation Services
Got A Ticket? English
Got A Ticket? Spanish
4 Hour First Time Driver & DMV Permit
8 Hour Basic Driving Improvement
12 Hour Advanced Driving Improvement
Returning Students





Drug Awareness:




What You Don't Know Can Hurt YOU…
(Or someone you love)


Class Goal: These classes are designed for persons who are required to complete an alcohol, drug or substance abuse awareness or education class due to employment, health or legal requirements.

Class is Available: Anytime, 24 hours a day, seven days a week.

Completion Time: Can be completed in one sitting or over several days. Thirty days to complete.

How the Class Works: These classes consists of several topics or lessons. Each topic consists of several pages of printed information that is presented one page at a time. After you have read the entire information, you will be required to take a test.
Each question is graded and students must pass each question with a score of 70% or higher to obtain a certificate of completion. Students are given several opportunities to improve their scores.


This course meets the requirement for the 4 hour Drug Awareness Course in
Florida and Nationwide.

Please check with your court or probation to ensure that it meets your requirements.

The information in this course is being provided for educational purposes only. It is not intended to diagnose or treat any condition. Please seek treatment from a qualified professional for assessment and treatment.

Approved Nationwide

Copyright © 2009
www.courtorderedclassesonline.com and www.courtorderedflorida.com
All rights reserved. Please be advise we provide no refunds
once purchased.

This course will come as a email attachment. Once the course is taken and the test is returned to us by email or mail or delivered in person. One of our Licensed Mental Health Counselor's will review the test and with a passing score a certificate will be emailed to you.

If you have any questions, please e-mail [email protected]

Comments:

Christian,- Kissimmee, Fl.

What is one
thing that you will use as a result of taking this course.
Now that I have a better understanding about drugs, I will use the helpful
information given to me to share with others the negative affects about these
substances. This course has been very informative about the human body and the
consequences that lie ahead if one does not stop this destructive pattern. I
feel very fortunate to have learned all the information and feel that if only
this information was shared more often with people, we would see a change in the
drug problem in society. Most of this information is rarely shared in such
detail. I will do my part in sharing this knowledge.

Julio-Kissimmee, Fl.10/09/09

I learned alot about different drugs their reactions and effects in your
body. How they are made with substances that are harmful to your body. It was a
good experience to learn all this

James- St Cloud 10/21/09

I thought the course was very helpful. Thank you for the knowledge.
©2005 CourtOrderedFlorida.com