Driver-Start


Florida


Florida DHSMV driving test, FL drivers license, CDL, motorcycle practice test
FL Driver Practice Test
this test contains questions that are similar to ones that will appear on the actual Florida DHSMV test and will help you pass your Florida Drivers's permit test with flying colors.
START TO PRACTICE
FL Motorcycle Practice Test
learn everything you need to know to ride a motorbike. Get ready to your DHSMV's written test to obtain your Florida motorcycle license.

START TO PRACTICE
FL CDL Practice Test
be well prepared for your CDL test. Get familiar with all the questions to get your Florida commercial driver license.

START TO PRACTICE
How Driver-Start can help you to get your Florida Driver's permit?
Multiple platforms
Go Online
You can practice on Driver-Start.com/florida whenever you connected to the internet on any device. Our web site is compatible with all modern browsers.

Download Florida Driver Start App
Keep learning DHSMV road rules wherever you are with our awesome applications on your mobile device.

Multiple ways of learning of DHSMV Florida
Individual approach.
Florida road rules theory can be learn and memorized by Florida DHSMV's flash cards or DHSMV Florida's list of questions option or both. Choose whatever options works best for you. Become better driver in Florida.
Unlimited practice test.
You can challenge your knowledge of theory by our DHSMV Florida's mock test or DHSMV Florida's marathon test for unlimited times for free. More you challenge yourself more you will learn Florida DHSMV's driving rules.
Read PDF Florida DHSMV's manual
Reading DHSMV's manual gives you understanding of all main principles and rules of driving in Florida state. We suggest to read a Florida DHSMV's manual for better results and better understanding of what driving is.
Be ready to PASS your final Florida DHSMV Driver's Permit Test!
What people say about Driver Start?
"I've used this up for whole week everywhere and its works! I've passed a test in DMV last Tuesday ! The app simulates whole process like in real test, questions on the test was exactly like in the app. It was very easy to prepare!
Great! Totally recommend it!"
by Talita4653 on iOS platform
"Excellent app
I've had trouble learning a new language for quite some type. It was difficult for me to read and understand the organization of the book. But this app helped me learn everything I needed to pass my driving test ! It was clear, organized and efficient! Definitely better than the other apps available and would highly recommend to anyone !! Makes life alittle easier to work with easy apps like this one."
Julia Stu on iOS platform
"I would recommend it This app has everything you need In one, the drivers Manuel , pratice test, flashcards … and can even track you test score to show your growth throughout the iniative to now !!, without a doubt I will recommend this …"
Marcus Montesino on Android platform
"I am a beginner driver, but thanks to this app I passed the test just after a couple days of studying. Thank you so much!!!"
Jonny_J on iOS platform
"Woww…it's awesome It's a must have."
Abdul Raham on Android platform
"davey643"
Took the marathon test 4 times went to the DMV today (4/6/15)and passed the written test with all 20 questions answered correctly 100%
David Hernandez on Android platform
"Has the same answer as the actual PA test and the same questions as the test booklet, granted I believe to questions have he wrong answer, but besides that it's a great app!"
Falletta on iOS platform
"I love it. is the best app"
ym buldakov on Android platform
"Very nice APP. Nice visual, informative and very helpful. Installed it again and is working great!"
Ana Dicty on Android platform
"Nice app that helped me study for my knowledge test!"
Patricia2603 on iOS platform
"Awesome Good job."
Nazarii Kudla on Android platform
"I love this! Get this app now!
I'm starting to drive soon and this is helping me study"
Veronica Barajas on Android platform
"Excellent app!
It's helping practice for my learner's permit. Hope I passed it on the first try."
annet bailey on Android platform
Florida DHSMV Requirements for DL Applicants
Automobile License
Florida offers Class E driver license for all types of passenger vehicles with a passenger seat configuration of up to 14 persons, for non-commercial trucks and vehicles with GVWR under 26 001 pounds and for 2- or 3-wheeled motorcycles, mopeds, etc. The license is required for all FL residents and non-residents driving on the public roads, except:
government employees and the Armed Forces members, including their families;
licensed drivers from other states traveling between their home and work in Florida on a regular basis;
non-residents, holding NCDL from any other U.S. states or an International driver permit complemented with U.S. DL;
non-resident contractors of companies working for the U.S. government;
non-resident students studying at FL colleges;
non-resident migrant farm workers holding DL from another state.
Florida DHSMV allows qualifying for Class E license from the age of 16, but you may put in for a learner's license when you turn 15. Regardless of age, novice drivers, who have never held DL, must complete a Traffic Law and Substance Abuse Education Course before addressing the DHSMV. Then, you have to collect identification documents and undergo an eye examination and an FL driver license permit test . The package of documents must cover:
primary identification;
SSN;
residence (must be supported with 2 documents).
Minors have to present a parental consent form and to prove their school attendance. Both Class E and learner's license fees make up $48 that must be paid prior to the testing. Class E knowledge exam includes 50 questions, 80% of which must be answered correctly.
When you got a learner's license, you have to hold it for 12 months or wait until your 18th birthday before applying for Class E DL. If you are over 18, you don't have to wait and can move on to a road exam as soon as you are ready.
Motorcycle License
People who moved to Florida from other states with a motorcycle endorsement do not have to complete a mandatory motorcycle course in the state, except residents of Alabama. Persons under the age of 16 and those who have only a learner's license are not allowed to operate motorcycles on state roads. You need to earn an appropriate endorsement in your DL, or a motorcycle-only license to gain this right. Regardless of the license type and your age, you are required to complete an approved safety course specifically for motorcycle riders. If you hold Class E license and have already completed the course, you must pay $7 fee and present your ID to the DL office to receive the endorsement.
Commercial Driver's License
General rules apply to applicants for CDL in FL: they must be at least 18 to conduct intrastate transportation and at least 21 to transport passengers, cargo, and hazardous materials between states. In both cases, they must have a Class E license and undergo pre-driving testing to obtain commercial learner's permit before Florida CDL practice test. The pre-driving testing includes a number of exams with a mandatory general knowledge examination. Also, the applicants have to pay the $75 CDL fee and $7 fee for each endorsement.
When getting ready for your knowledge exams, you may need some help in learning and training the tests . The Driver-Start.com project offers effective methods to boost the process and convenient training tools to practice driving test online. You are free to choose the method you like on the Driver Start website or by downloading our app developed for mobile devices – available in the App Store and Google Play . Also, you will find a lot of useful information collected from FL FHSMV official sources to help you in obtaining the desired class of DL.
Recently in our Blog
Step-by-Step Guide on Driving Stick Shifts
While the sales of manual cars in the USA have been decreasing significantly since the 90s, stick shifts are still popular in European and Asian countries, especially in developing economies, which is often explained by the price. Undeniably, vehicles with manual transmission are usually cheaper than automatics, but this is hardly the only reason for choosing a manual car. Experts and auto enthusiasts hold that driving a manual vehicle allows the driver to gain a completely new experience that is appreciated by drivers. They highlight the fact that many powerful sports cars come with manual transmissions and this is done for a reason – you can better feel the car and the speed while gaining full control over the gears. For the same reason, driving a manual car can be safer in winter with its slippery roads, but this also depends on your driving skills.
Read More
5 Don'ts Shared by Auto Mechanics – Never Do This to Your Car
Engine oil is a key factor in the lubrication system for your motor, which serves to aid the mechanical parts of the engine, reducing friction and providing cooling. Therefore, the untimely oil replacement leads to increased wear and heating up of the engine, negatively affecting its performance and resulting in its breakdown. And the engine repair or replacement involves heavy expenses amounting to thousands of dollars – is it worth the time and money saved by waiting to get your oil changed?
Read More
How to Fail the DMV Written Test Through Bad Study Habits
We doubt you would like to beat her record, but you can still find yourself among those people who failed their written tests at the DMV. By the way, there are quite a number of them, so failure to get a passing score is a real risk, especially for those applicants who didn't bother to develop good study habits. Maybe, you are one of them, but you have some time to change the situation for the better. Read about bad study habits leading to failures and find out how to replace them with good ones.
Read More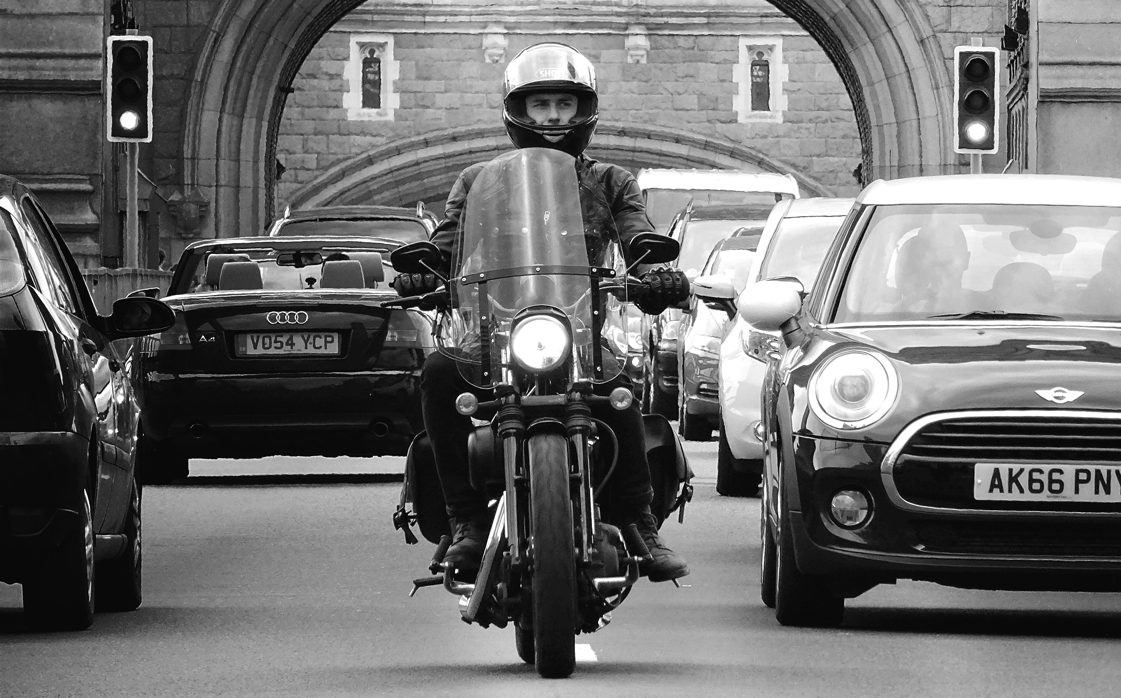 Is Lane Splitting Legal Anywhere in the US?
Lane splitting should be understood as driving a two-wheel motorcycle between lanes or rows of traffic that are moving slowly in the same direction. Also, the term refers to riding between rows of stopped vehicles heading in the same direction. The practice is sometimes called filtering or whitelining, as well as there can be some other names since the practice is rather widespread across the world. Most European and Asian countries allow lane splitting, while in Australia, for example, it is legal only in some provinces.
Read More
About Us
Help Center
Trending
Log In
X
Florida Drug and Alcohol Course
DHSMV-approved course
Accessible on any device
Unlimited practice tests
Automatic DHSMV reporting
Register Now
Course Details
Florida Written Drivers License Test
Are you ready to take the DHSMV written test? Florida drivers who want to earn a learner license or drivers license are required to pass a Florida written drivers license test, also known as the Class E knowledge test. Find out what you'll be tested on and how to prepare.
What's on the Florida DHSMV Written Test?
The Florida written test has 50 multiple choice questions on Florida traffic laws, signs, signals, and markings.
There are two parts to the test: 10 questions on road signs and 40 questions on road rules. You need a score of at least 80% to pass the test.
Getting Ready for the Test
All the material on the Florida written drivers license test comes from the Florida Driver Handbook . Reading and reviewing the handbook is a great way to study for the test.
Every driver applying for his or her first Florida drivers license is required to complete a TLSAE Drug and Alcohol course . Going over the course material is another good way to prepare for the written test.
You can get an idea of what the Florida DHSMV written test will be like by taking practice tests. Get ready for the real test by checking your score and reviewing your answers to see what areas you need to improve on.
Where to Take the Florida DHSMV Written Test
The Florida written drivers license test is available both in person and online.
If you want to take the test in person, go to any Department of Highway Safety and Motor Vehicles (DHSMV) office or an approved third-party tester.
If you want to take the test online, you must be under 18 years old. You can take the online test with any DHSMV-approved online provider of the test. After you pass the online test, you still have to go to a Driver License Office to pick up your learner license.
Getting Your Learner License
When you go to the Driver License Office to apply for your learner permit, make sure you bring all the required documents:
Proof of identification, Social Security number, and residential address
Parent/Guardian On-line Test Proctoring Form (for applicants under 18 who took the Florida written drivers license test online)
Parental Consent Form – Minor Driver Applicant Form (for applicants under 18 )
If you didn't take the Florida written drivers license test with a third-party tester, you'll have to take the test at the Driver License Office. All applicants must also pass a vision test and a hearing test, and pay a license issuance fee .
Share this article:
Florida Drug and Alcohol Course
DHSMV-approved course
Accessible on any device
Unlimited practice tests
Automatic DHSMV reporting
Register Now
Course Details
Related

Articles
Making an Appointment with the Florida DHSMV
Steps to Earning Your Florida Learners License
Florida Learners Permit Test
Florida Driver License Prep Course
Applying for a New Drivers License in Florida
Find Courses and Products
Free Defensive Driving Guide
Products
Drivers Ed
Defensive Driving
Traffic School
Driver Improvement
Company Info
About Us
Help Center
Blog
About This Site
Privacy Policy
Sitemap
Trending