Guide
Contests
Internships
Samples
Guide
Contests
Internships
Samples
☰ ×
Guide
Contests
Internships
Samples
Writers
How it works
Writing services
Reviews
FAQ
Blog
About us
Become a writer
Affiliate program
Terms and Conditions
Privacy Policy
Back
Essay Writing Service
Custom Essay Writing
Dissertation Writing
Research Paper Writing
Term Paper Writing
Write My Essay
Admission Essay Writing
Back
About EssayPro
Essay Writer
College Essay Help
Buy An Essay
Essay Writing Help
Log In
Sign Up
Essay Writing with EssayPro
Guide
Contests
Internships
Samples
Guide
Contests
Internships
Samples
☰ ×
Guide
Contests
Internships
Samples



Home




Blog


How to Write a Descriptive Essay

How to Write a Descriptive Essay
May 23, 2015
Types of essays
Have you ever started a book only to find yourself halfway through it? Writers like Stephen King, Charles Dickens, and Edgar Allen Poe are notorious for painting vivid pictures with a thousand words, sucking their readers into the story. Wouldn't it be crazy to think that your favorite novel used a simple descriptive writing technique to lure you in?
Professional writers are meticulous in detail, providing the reader with vivid and relatable scenarios. Before they know it, the reader is the main hero and the world's future depends on them. If you've been there, then you have witnessed the power of descriptive writing.
So what is a descriptive essay and how does it fit into all of this?
---
Table Of Contents
Descriptive Essay Definition
Which One to Choose
Sample Topics
Creating the Thesis
Outline
Keep The Writing Eloquent
General Tips and Advice
---
Descriptive Essay Definition
A descriptive essay is a type of writing in which you describe a thing, event, process or person. The main goal of this type of essay is to create a vivid experience for the reader and give them a more in-depth understanding of the essay's subject. Normally, most readers receive the most effective representation of something through the use of their senses! Taste, touch, smell, hearing, and sight are the 5 ways that the human brain receives information. When it comes to giving the best possible description of something, it is incredibly important to appeal towards all 5 senses.
When a writer is asked to create a descriptive essay, the options that they have to choose from are descriptions of:
Person
Place
Memory
Experience
Object
Think of this process as just an artist doing his job. The goal for him or her is to paint an overall, all-inclusive picture for the reader to give them a well-rounded impression of what you (the artist) were trying to convey!
Last but not least, the entire story is supposed to deliver some kind of purpose. Whether it is a lesson you learned from an experience, or how a certain object impacted your life, make sure to include a specific purpose for writing the descriptive essay!
Which One to Choose
Choose a person to describe
One idea for a topic is to describe a person that you know. This could be one of your family members such as your mother or father. It could also be your best friend, a colleague, school teacher or professor. Choose a person that you know well; doing this gives you a lot to write about. Because of this, you will not deal with the lack of content, giving you peace of mind while creating your eloquent masterpiece!
It is ok to choose a fictional person to write about. You could write about a character from your favorite movie, TV show or video game.
Place or Object to describe
Another thing you can describe is a specific place or object that you have strong feelings about. This could be a place like your high school, workplace, or childhood home.
Feel free to write about defunct place or object, such as the fantastical place from your favorite book or the magic wand from your favorite movie.
Select an emotion to describe
Try to remember your most sincere and longest lasting emotion and turn it into a beautiful piece of art in the form of an essay. You may choose a strong emotion like anger, happiness, loss, desire, or rage.
You could also choose a more specific emotion, such as brotherly love or self-hatred. Talking about these emotions will probably make your essay more thrilling.
Sample Topics
Person
Describe the traits that make for a perfect role model.
Describe what separates your best friend from regular acquaintances.
Describe the average human to an alien who has never before seen a person.
Place
Describe a place you have dreamed about that doesn't exist in real life.
What would be the ideal place to plan an event of your choice.
Paint a picture with words of the most beautiful sight you have ever seen!
Memory
Which event brought about your favorite memory, and how did the setting impact it?
What is one of the most common memories that you think about it, and what made it so iconic?
What particular aspects separate regular events from unique memories in your life?
Experience
Describe that moment in your life where you zoned out of a certain social setting and took a moment to appreciate life.
Describe a moment in your life where you either led a crowd or did something completely out of your comfort zone!
Describe a day in your life that took a complete 180-degree turn, and explain how you dealt with it.
Object
Talk about an item that holds sentimental value to you, and how that came about.
Describe something that you would bury in a time capsule to tell people about what life is like today.
The commoners are accusing you of witchcraft, so you must describe technology to people from the dark ages to save your life.
Note: It is very common in descriptive writing to "combine the senses". For example, there can be scenarios where a certain object brought about a memorable experience. Another example would be when a social interaction with a person created an unforgettable memory! Not only is mixing senses acceptable, it can make for some of the most vivid stories in an individual's life.
Creating the Thesis
In this type of writing, a thesis statement serves as a guide for the rest of the essay. It represents a concise but fulfilling description of the term. It should appear in the introduction and must be restated in the conclusion.
Outline
When thinking how to write a descriptive essay, remember that a structured paper outline is your golden ticket. Not only does it help you organize thoughts, but it will also help your essays flow better!
A descriptive essay outline is composed of the following: an introduction , a body, and a conclusion. Prior to writing, you have to know the topic of your essay! Hopefully, you spent enough time considering the victim of description, because all of your illustrations will be based around it!
Introduction
Hook Sentence: Although the entire essay should be full of interesting and vivid descriptions, grabbing the reader's attention from the very beginning is ideal!
The "event" that you are writing about. Introduce it to the reader without giving away anything too juicy!
Brief background/backup information! Get the reader interested with more information about the event. However, keep your wording discrete. You definitely do not want to lose the readers attention before getting to the actual story!
Sensory Details: Remember those 5 senses we were talking about? Well, now it is time to show your audience those stellar implementation skills! Descriptive language is the key to writing a spicy essay, so get all those senses in there!
Body Paragraph(s)
Depending on the length of the story, this sections length will definitely vary. Sometimes a story can be told in a few sentences, and other times it takes entire pages!
Start from an Exciting Point: Put the story in movement by starting up with a sentence that kicks things off in 3rd gear! It should not be a slow and boring introduction to the story: get your reader on the rails!

Sensory details within Plot Development: As said before, anyone can tell a story, but not everybody can do it well. As you are progressing through the story, keep track of sensory appeal. All of your sentences should not use 1 or 2 sensory parts. Make sure to use as many as possible!

Include factual details: An effective way to avoid "empty sentences" is to add factual details. For example, if you are describing a certain person, give some semi-relevant background information about them. This allows you to keep the readers thinking because they will make inferences about the character based on this extra information.

Knock your Audience over with a Bang: It is a well-known fact that people's attention starts at a high point, gradually decreases, but comes back sky-high with the finale! The audience will always stay curious about the unknown ending! So when you come to the last point of your story, spend a little more time with it and make it sound as tasty as possible! SENSORY DETAILS!
Conclusion
Reflection is Key: Give a respectable purpose for the entire story. Yes, reading descriptive language is all fine and dandy, but your audience wants to know why you just spent so much time describing this thing! Obviously, this thing or experience affected your life in some way or another. Spill the beans!

Signify the Importance of the Details: Besides keeping your reader's interest, explain the significance of some key moments. Consider the fact that if any one of those details were slightly different, you might not have had this topic for your essay, because it could have lessened its impact!

Clincher Statement: You probably spent a lot of time thinking of a hook to pull the audience in! Do NOT allow the essay to escape their thoughts right after they finish reading it. The essay should end with a clincher, a final sentence that reinforces an overall purpose or leaves your audience with an intriguing thought, question or quotation.
Keep The Writing Eloquent
Read what you have written out loud
As soon as you have finished writing a draft, read it out loud. Try to notice any clumsy or unclear sentences. Underline these sentences, so that you can get back to them later. You can also read your essay to other people to get their feedback. Don't be afraid to ask them if there are any unclear or obscure sentences. The more voices that can confirm the high quality of your writing, the better. Furthermore, you can ask an online writing service to proofread your essay.
Polish It All Up
Go through the essay one more time and remove any sentences that seem to be unnecessary. Replace weak adjectives with more fitting ones. Review and confirm that the description of the subject is clear and easy to follow.
General Tips and Advice
Keep your Description Chronological: Avoid backtracking or fast forwarding. Unless the description has some stale moments, keep things moving in a linear progression.

Get Some Peer Editing: Though the description may sound fantastic in your eyes, others might read it and completely lose touch with the scenario. Everyone's brain works slightly differently, so get some second impressions to strengthen the validity of your descriptive language!
Some Good Examples
Essay Writing Advice From Our Professional Team
As the article articulates very well, my advice when writing descriptive essays is always to show and not tell. In order to captivate the reader, describing an event with sensory details is very important. This will come in handy in any creative writing that you do or on your application essays. When experimenting with describing imagery, make sure to avoid doing two things: focusing on too many details at once and using too many adjectives and adverbs. If you are describing actions, then adverbs are your worst enemy. Attempt to replace them whenever you write anything creative or descriptive. Besides, when you write descriptively make sure to pick out details that are very important to the story to focus the reader's attention on particular points. For example, if you are writing a descriptive essay about your camping trip, you would probably be describing the trip as opposed to the sky or the birds. Best of luck writing your descriptive essay and remember: show, not tell!
Professor Isabella , from EssayPro
Need Some Help?
Okay, it may be possible that you are not the craziest word artist in the world (that or you're just lazy and want to watch some Netflix). Fear not, for you are located within the Best Essay Writing Service in the world!
EssayPro has numerous essay writers that seem to have word lingo flowing through their blood. If you are looking for a "write my essay" service with student-friendly prices, order an essay from EssayPro ! You will get your written masterpiece delivered to you on time, imprinting a smile on your face!
Find your paper writer
Huge 33% Discount On All Services
The more pages you order – the bigger the discount you get
order an essay
Essay Writing Guide
How To Write an Essay

Topics
Title
Outline
Format
Introduction
Conclusion
Samples
Types of Essays
Types of essays

1000 Word Essay
5 Paragraph Essay
5 Paragraph Essay Outline
500 Word Essay
AP English Essay
Argumentative Essay
Cause and Effect Essay
Classification Essay
Compare and Contrast Essay
Creative Essay
Critical Essay
Definition Essay
Descriptive Essay
Essay About Yourself
Explanatory Essay
Expository Essay
Extended Essay
NHS Essay
Informative Essay
Lab Report
Narrative Essay
Narrative Essay Topics
Nature vs Nurture Essay
Personal Essay
Persuasive Essay
Persuasive Essay Topics
Process Essay
Reflective Essay
Scholarship Essay
Synthesis Essay
Thematic Essay

Analytical essays

Character Analysis
Critical Analysis
Literary Analysis
Poetry Analysis
Process Analysis
Rhetorical Analysis

Essays by subject:

Nursing Essay
Psychology Essay
Types of Academic Writing
Academic Essay
Article Review
Case Study
Coursework
Dissertation
Research Paper

Starting Research Paper
Research Paper Topic
Research Paper Outline
Research Paper Format
Research Paper MLA Format

Literature Review
Research Proposal
Term Paper
Thesis Statement
Tips for Writing an Admission Essay
What is Admission Essay

College Application Essay
College Application Essay Format
Admission Essays Topics
Medical School Personal Statement
Statement of Purpose
Essay Format
Essay Format

AMA Citation Format
APA Style
ASA Style
Annotated Bibliography
Chicago (Turabian) Style
Harvard Style
IEEE Citation Format
MLA Style
Custom Writing
Essay Writing Service

Custom essay writing
Write My Essay
Buy An Essay
Essay Writing Help
Essay Writer

Admission Essay Writing
Term Paper Writing
Research Paper Writing
Dissertation Help
Other Articles
Book Review
Do Homework Fast
Procrastination
PowerPoint Presentation
Jacob Moore
I have vast experience in research with a track record of over 1000 research papers in various topics. I am proud to be a part of the great essay writers team.
Essay Writing Prices
Read more about the services supplied
by our essay writers.
---
Writing $8 – $12/page
Rewriting $7 – $10/page
Editing $5 – $7/page
Learn more
Related Articles
Nature vs Nurture Essay Writing Guide
If you need to take part in the nature vs. nurture debate, these pieces of advice from our team will help. …
How to Write a Book Review
A book review is the way to express your feelings towards the story you read. We will explain how to do it. …
The NHS Essay: Become the Member of This Society!
The National Honor Society will welcome you once you send them a great essay with our help! …
Click here to see how our academic service helps college students all around the world with various types of assignments!

EssayPro Writers

We have tested thousands of candidates to present you with the best writers available. Click here to meet them!

How It Works

Learn the simple process of getting yourself a well-written custom essay! Visit EssayPro for a step-by-step guide!
stay update
Get the latest news from EssayPro
Tag cloud
Admission essay Essay Writing Guide Essay writing tips Standard Essay Format Student Life Types of Academic Writing Types of essays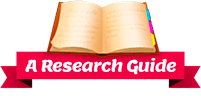 Home Page

\

Guides

\

How to Write a Descriptive Essay Sample
How to Write a Descriptive Essay Sample
WE CAN HELP YOU With Your Research Paper
Hire Writer
Understanding what is a descriptive essay (Definition)
A descriptive essay is an essay that you may be asked to write about a place, for example about a beach or a forest, about a person, a situation or adventure. You may be asked to describe anything; the main objective of descriptive essays is to test the ability of the writer to express themselves and explain their experiences. For you to be a pro in this kind of writing, you also have to be a good narrator because description goes hand in hand with narration.
You should be able to describe every aspect surrounding your topic without discrimination. A good description should be able to bring the reader of your essay to the real happening of events. The reader should not question themselves or be left in suspense in a way; you should ensure that you exhaust your descriptions. Every point has to come out clearly in your writing. To come up with a good essay, you have to learn how to create a picture of what you are talking about in the reader's mind. To achieve attracting the reader to your writing you have to understand how to apply the five-common sense. When you learn how to apply the five-common sense well, then you are sure to satisfy your reader.
For you to come up with a good descriptive essay, you should learn to encrypt a good thesis statement. Writing a thesis is important while starting a sample descriptive essay because it reflects what the essay is going to cover in the summary. Brainstorming is also important as it gives you the points for your body paragraphs.
How to design a good descriptive essay outline
Like all other essays, a descriptive essay will need you to come up with a specific format to ensure quality content. The outline of a descriptive essay contains the segments that should be included in your essay writing. It is the structure of the essay that will guide you on how you should format your essay to meet the requirements. A descriptive essay can be divided into three parts, the introduction, the body and the conclusion.
Introduction
Tips on how to come up with a good introduction:
It is the introduction of your essay that sets footing for the reader in your work. Before heading to the body, the reader will first come across your introduction. It is the introduction that makes the first impression of your work, so should it be attractive. From reading the introduction, the reader will either get bored with the rest of your work or gain the zeal to proceed. It is through the introduction that you can be able to make the reader understand what is to be shared in the essay. The following tips will guide you in writing a good introduction to your descriptive essay:
Start the introduction with suspense – you have to choose the right words in the introduction to capture the eye of the reader. To achieve this, you should apply phrases or even questions so that the reader can find the answers later in your essay.
Go straight to the points – the introduction should not constitute a lot of description; you should give a brief overview of what you intend to talk about in the body paragraph. At the same time, you should not reveal the objective of the essay in the introduction, because it would make the reader disinterested with the rest of your work. When the reader gets a hint of what you intend to achieve in the first paragraph, they will see no need to head to the body.
Write a thesis statement at the end of the introduction – a thesis statement is a single sentence that mentions the objective of the essay in summary. The thesis should act as a guide for the reader on what to expect in the body; it is like a table of contents for a particular book. When you read through the table of contents for a particular book, you will be able to know what the book is all about and when you proceed in reading it, you get to understand it better. A good thesis should:
Define the scope of the essay – the thesis should be narrow for clarity purposes. Do not include an explanation of your thesis as it will mislead the reader on the major points, be short and clear to your points.
Avoid common words (clichés) – you should be creative in the choice of words so that your thesis does not look common. Most writers would start their thesis with statements such as 'This essay will talk about….' Try to be unique in your thesis if you want to score highly.
Create suspense in your thesis – you should make your thesis attract the reader to the body of your essay.
The body
After the introduction and the thesis, what comes next is the body. The body is the main part that constitutes your essay. All the points should be covered in the body. The body should support your thesis statement. To achieve great body paragraphs, you should:
WE CAN HELP YOU With Your Research Paper
Hire Writer
Use topic sentences at the start of every paragraph. The idea should come out clearly at the beginning before you proceed to give descriptions. After the topic sentence, proceed with your description to back up your idea.
Link your paragraphs using good transition words for descriptive essays. Most of the transition words are usually conjunctions, so you should be able to select appropriate conjunctions to suit your explanations. If you are connecting contradicting sentences, you should use contradicting conjunctions such as 'however' if you are adding, use addition conjunctions such as 'in addition to.'
Organize your paragraphs appropriately – the organization of your work is fundamental for the merit in essay writing. You have to place each idea into its paragraph. The length of the paragraphs should also be standard, do not make your paragraphs too short or too long. A body paragraph should constitute at most six sentences.
The conclusion
The last part of your descriptive essay is the conclusion. A conclusion is the last chance that you have as a writer to impress the reader of your work. The last part that the reader can contain in their mind about your essay is the conclusion, and so it is also the determiner of the grading level that you will be categorized, so you have to pay all attention to this section. In conclusion: Make sure that the reader knows they are approaching the end, by use of words that suggest ending, such as 'to finish with.'
Restate the thesis statement – this is just to remind the reader of what the essay was obliged to cover. After reminding them of the thesis support your thesis with a summary of the points in the body paragraphs. You should state the main points briefly without much description as a support for the thesis. Your last parting shot with the reader should be intriguing so that they can leave with a memory for your essay. After your conclusion, you should make a review of your essay by proofreading. The importance of reading through your essay is that it enables you to identify the mistakes and maintain a good tone throughout your work.
We have created a Free Plagiarism Checker for your convenience. Feel to use it!
How to come up with descriptive essay ideas. (Hints)
A descriptive essay will need a creative mind because it tests one's ability to express what they can see in writing. Before writing a descriptive essay, you should be able to know how you are going to encrypt your essay to meet the question needs. Some of the hints on how to come up with great ideas for your description include:
Take time to brainstorm about the topic before starting. Brainstorming involves thinking about the topic and coming up with rough ideas to support your title. You should not think as you write the essay because points may not come out clearly, just take your time and think as you jot down, in summary, the points in the topic on a piece of paper. The best way is creating a list of points before you proceed to the actual paper.
Use your senses extensively – the only way that you can link with the reader is by use of senses. There are five common senses that you should use in your descriptions to bring the reader the real picture of the scene or person you are describing. You should be able to engage the reader in your work by the use of senses. You should be able to give a testimony about the scene, how you felt about the situation and what you think about the happenings. A rhetorical question can also be a good way of making the reader engaged in your work.
Choose right words for your descriptions – you should choose words that imply the situation or person under description to avoid misleading. You have to equip yourself with vocabularies to explain different feelings lest you have loose essay imagery.
Satisfactory descriptions – you should be able to describe the events clearly, so that the readers of your work do not find themselves asking questions on your essay.
Good organization of your work – you should be able to plan your work, to avoid mix up of emotions. The reader might be confused when you do not attach appropriate emotions to the description you are giving.
Some of the descriptive essay topics you can come across
There are many descriptive essay topics that you may be examined on as a writer. You should be ready to handle any topic when you have the essay format. It is good to get exposed to different topics as a writer as it gives you the experience and prowess in writing. Most of the descriptive essays are usually about events and ceremonies. You may be asked to write about an event that was held somewhere at a particular time of the year. In this case, you should explain the events as one of the attendees for the situation. Choosing a good topic for your essay is important. The topic of the essay should be attractive to those intending to read your essay.
Your topic should be manageable and have ample points to cater for the length of the essay. The title for your essay is dependent on the topic is given. The difference between a topic and a title is that the topic is a theme that you are to write about whereas the title is the description that you give as a heading to your essay. A good example of a descriptive essay is an essay about 'my best teacher.' In such as essay, in the introduction, you should give a memory about the teacher that makes you adore the teacher. From that, the reader would be able to ask themselves more about the teacher, and they would anticipate for the body. In the body, you can give the attributes of the teacher and support your claims with relevant illustrations. In conclusion, summarize the main attributes and give a reason that makes that teacher the best.
Significance of descriptive essay examples
It is good to go through various examples of descriptive essays to advance in writing techniques. As a writer, you should go through various samples so that you can get exposed. Going through various samples can enable you to note the mistakes of other authors and correct the same when you get to your own. Due to the advancement of technology, you can easily get access to this examples from different resources online. Some of the common resources that may contain descriptive essay examples are articles, journals, and magazines. Most of the stories in the magazines constitute a lot of description, and by going through this samples, you will be able to acquire the right words to use for your description.
Need Help With Essay Writing?
Don't have time or inspiration for writing an essay? Deadline is pressing? Don't panic!
Our company offers the best essay writing service on the web and is always ready to help with your task! All our writers hold either a college or a PhD degree and are well experienced in writing all kinds of essays. Simply click the button to get help!
Hire Writer
Further reading:
How to Write a Descriptive Essays
How to Write a Rhetorical Analysis Essay
How to Write a Synthesis Essay
How to Write an Essay FAST
How to Write an Analytic Essay
How to Write a History Essay
Useful Tips How to Write a DBQ Essay
Recent Posts
A Short Guide to Nonfiction
Tips for Writing Creative Nonfiction
A Short Guide to Writing Poetry
Using Inverted Pyramid Structure in Writing
How to Write a Newspaper Article – Tips
A Classification of Character Types in Literature
Christian and Pagan symbols in Beowulf
Treasure Island Book Review
The Analysis of "The Glass Castle" Quotes
Cheshire Cat Quotes
You place order
Choose the writer
Working process
Take your paper
Hire Writer
Sign Up for your FREE account
100,000+ Subjects

2000+ Topics

All Materials

are Catalog Well
Looking for academic writing help?
Get your custom research paper
For Only $13.90/page
Diana from Aresearchguide Hi there, would you like to get such a paper? How about receiving a customized one? Check it out