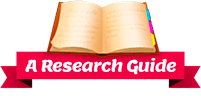 Home Page

\

Guides

\

How to Write a Narrative Essay
How to Write a Narrative Essay
WE CAN HELP YOU With Your Research Paper
Hire Writer
Narrative essays evoke emotion in those who read them. As the author of a narrative, your job is to not only deliver a factual account of a deeply personal event, but to also convey to your readers what the aftermath of that event was – and you must do so in a way that leaves your readers with something of value.  You might even consider starting your narrative by presenting your audience with a question that they can ponder as they read the rest of the paper. Just be sure to provide a response or some sort of tie in to the question in your closing statement.
Writing a narrative requires, at least to a certain extent, a small degree of story-telling capability. In a typical narrative paper the author recounts a personal experience and shares not only what happened but also what the overall outcome or lesson learned was.
In order for the essay to be successful, the writer must be able to clearly express why the story has value.
There are many different schools of thought when it comes to the best practice for writing narrative essays, however, few are as straightforward as the Five Step Method for Writing Descriptive Narratives. Following this method, anyone writing a narrative paragraph, for example, college students, would follow consecutively that five processes below.
Brainstorming
The initial stage is, without doubt, the most important. In the conceptualization phase, writers are asked to call upon past experiences that correlate to the theme of their assignment. Topic examples might be 'write about overcoming a fear' or 'write about rekindling a friendship.' When choosing an experience to share, be mindful of the fact that even seemingly insignificant events have the potential to make for a superior narrative paragraph if it is meaningful to you – we speak passionately about the things that we are emotionally connected to!
After you've decided on a topic, invest time into writing down your recollection of suitable events and recalling as many details as possible. Remember to include the date, time of year, people that were present, important objects, etc. Creating a timeline for the narrative will help the details and storyline to flow with ease.
Drafting the Narrative Form
Before you can create your finished copy, use the outline created previously to make a draft copy. This is the time to really make your story come to life.
Narrative essays that are written in first person are often the most well received. Using the descriptor 'I' will help to engage the reader by creating the illusion of immediacy.
Remember your role as the story teller – don't skimp out on the small details. The reader was not there, they need for you to paint a clear visual of the moment just as it happened. Leave no stone unturned.
Start your narrative with a thought provoking statement or by asking a question that anyone reading your report can think about as they continue to read your narrative paper.
Rely on descriptive adjectives and words that create clear visualizations. It is your job to engage with your readers. Connect with them – don't just tell them what happened, explain how it happened. Consider this sentence: "When she left me, I felt as if my heart had been torn into pieces. My entire world shattered." It holds much more significance than had the writer simply stated, "I was sad that she left me."
Call upon your natural storytelling ability to create a text that is both informative and engaging – but remember that a narrative essay is NOT a short story and, therefore, should not be written as such. It must be authentic and compelling.
Revision
When revising a narrative essay, writers will read, modify and reformat their paper with the main objective of creating the best project possible. When revising your essay, consider the following:
Is the essay written in a manner that is not only easy to read and understand but also makes sense to the average audience?
Am I involving the reader in my recount of the experience? Should my writing definition have more detail or is there so much detail that I run the risk of confusing my readers?
Are my word choices informative or descriptive?
Have I successfully conveyed the big picture message? Is the reader able to grasp the connection between the event and the meaning of it all?
When you attempt to define a narrative essay, remember it is up to you to determine when the best time is to reveal the importance of the event or experience. Some choose to bridge this connection in the initial paragraph, while others may go for a more climactic reveal closer to the end. There are benefits to both: Disclosure in the beginning helps the reader to better understand the story as it progresses, whereas waiting until the end will leave the reader with more to ponder.
Editing
This is the part of the process where you will reread your narrative and correct any errors in grammar or spelling. It may be helpful to have someone else read over your piece for you to provide a fresh view before the final product is delivered.
Create the Final Copy
Given the personal nature of a narrative essay, sharing it with readers can be daunting but is almost always worth it. Consider the feedback received to be part of an invaluable learning experience.
What is a Narrative Essay
A narrative essay is just as it sounds – an essay that tells a story. Not just any story though, narrative essays are experiential, circumstantial, personal and always factual.
WE CAN HELP YOU With Your Research Paper
Hire Writer
Narrative papers require the author to call upon personal experiences that relate to the chosen or assigned topic and clearly convey to the reader what happened, how it happened, and why that event was meaningful and relevant.
Please feel free to use our Teacher Plagiarism Checker for the texts you have written.
Narrative Format
Here are a few tips and techniques for creating an A+ narrative essay.
When written in story format, the essay must include all of the key components of a good story – this includes the introduction, the plot, the relevant character profiles, the setting, the climax and the conclusion.
The essay should have a relevant point. The reader must understand the connection between the topic and the story.
You must write concisely and from a clear viewpoint. Using the descriptor 'I' helps to better engage the reader.
Use clear and crisp language. Call upon descriptive words or phrases (you might find these descriptive examples online) that spark emotional response to make the reader feel as if they are a part of the story.
Use an organized format. Your essay must have a clear introduction, body paragraphs that are not only sequential, but also transitional, and an ending that leaves the reader with something to think about.
Narrative Essay Structure
As with all other essay types, a narrative essay requires a functional outline that clearly details all of the parts of the paper and what key points are needed.
There are three main parts to the structure of a narrative essay. They are: the introduction, the body and the conclusion.
Introduction:
The hook
The thesis statement
A clear description of why the topic is significant
Body:
An overview of the setting, background, etc.
All of the key people involved
Some semblance of foreshadowing
The onset of the event
The climax
The resolution or the ending
Conclusion:

What was the moral of the story?
How was the event significant?
What is the call-to-action?
Narrative Format Examples & Tips
Always start a narrative essay with either a question, a verifiable fact, a writing definition, a famous quote or some other relevant and thought provoking fact.
Try to evoke all five senses in your writing. What did you hear? What did you see? What did you smell, etc.
Avoid using slang.
Try to be as descriptive as possible.
Use varying sentence structure to engage the reader and keep them interested.
Always describe events in chronological order. Not only is this the easiest way to tell a story, it is always the easiest way to make sure that your readers do not get confused or miss important details.
Use transition words to describe what happened and when.
Narrative essays are fun and interesting ways to convey personal experiences, however, they are not 'short stories' and should not be written as such. Narratives, while descriptive and capable of creating emotional connections, must always be truthful and relevant. The best narratives will leave the reader with something to think about.
Creating and sticking to an outline, like the one mentioned above, will assist you in creating a polished and high-quality narrative essay. Call upon a significant event or a special memory from your past and practice writing one today.
Need Help With Essay Writing?
Don't have time or inspiration for writing an essay? Deadline is pressing? Don't panic!
Our company offers the best essay writing service on the web and is always ready to help with your task! All our writers hold either a college or a PhD degree and are well experienced in writing all kinds of essays. Simply click the button to get help!
Hire Writer
Further reading:
Writing Great Narrative Essays
How to Write a Descriptive Essays
How to Write a History Essay
How to Write a Descriptive Essay Sample
How to Write a Synthesis Essay
Some Simple Suggestions How to Write an Essay
How to Write a Reflective Essay
Recent Posts
A Short Guide to Nonfiction
Tips for Writing Creative Nonfiction
A Short Guide to Writing Poetry
Using Inverted Pyramid Structure in Writing
How to Write a Newspaper Article – Tips
A Classification of Character Types in Literature
Christian and Pagan symbols in Beowulf
Treasure Island Book Review
The Analysis of "The Glass Castle" Quotes
Cheshire Cat Quotes
You place order
Choose the writer
Working process
Take your paper
Hire Writer
Sign Up for your FREE account
100,000+ Subjects

2000+ Topics

All Materials

are Catalog Well
Looking for academic writing help?
Get your custom research paper
For Only $13.90/page
Diana from Aresearchguide Hi there, would you like to get such a paper? How about receiving a customized one? Check it out


Back to all posts
—
Essay Writing Guides
How To Write A Narrative Essay: General Guidelines
18 Dec 2017
—
Essay Writing Guides
If you are assigned to work on writing a narrative paper in college or high school, it is a good opportunity to train your skills in storytelling and show your knowledge and understanding of the subject. For many students, this kind of essays is much more exciting than other written work. You demonstrate a specific event or episode and its results from your point of view, as a story, which helps you and your readers be involved in the process more than usual.
Before writing a narrative essay, you should look for a topic that can help you do your best, which is only possible if it is familiar to you and you can talk about it for hours with interest and passion. Why is it important? If you pick a topic that is not very exciting for you, it would be difficult to build a good narrative essay on it simply because you will have to force yourself to do it.
What Is A Narrative Essay?
A narrative essay definition may vary in different universities and schools. As a rule, it describes a text that is used to tell a story and that allows you share your personal experience in a more inspirational way than usual.
Such papers get more attention from readers because everyone likes stories. This is the way for science to be heard and understood by everyone. That is why you should develop a good structure for your essay, write a compelling story, and use the common guidelines for writing essay to get the highest assessment. If you don't know how to do it, you should take a look at some samples of similar texts, search for inspiration wherever you can, and you should also know the specific requirements given by your instructor and keep them in mind while writing.
Need help with writing a narrative essay?
Get help
Guidelines For Writing A Narrative Essay
Consider the topic. You should be able to convert your experience into a story that matters to you. It would not be a good narrative essay if you are not involved in your writing and don't want to share your experience with others.
Start with the draft. It is not easy to write a good story from the beginning to the end without some planning and that is why you should create a draft and then polish it until you are sure that the result meets all the requirements. This method is used by many people, including famous writers.
Storyline elements. Most stories contain elements as the description, plot, characters, setting, and other components that help each text attract the attention of readers and make them think about it. Make sure your narrative story contains all these elements and is written in accordance with all the universal rules of literature.
The point of view. Readers and listeners should clearly understand your role in the story, which is why it is so important to let them know all the details of the described event, as well as the explanation of your behavior in a particular situation.
Proving and supporting. You should not only show your opinion but also give arguments that support it – you can provide readers with any facts and references that show the fidelity of your thoughts and the results of your conclusions.
Do not give details that don't mean anything to your story. They make your essay too wordy and can confuse readers – to figure out whether specific details are needed, find out if they have a significant roles in the plot.
Clear writing. Use simple words and appropriate language in the text. The clearer your readers understand what you are telling them, the better their feedback will be, and keep in mind that some things that are clear to you can be ambiguous to your readers so you should check your text before you hand it in.
Describe events chronologically. As a rule, such papers are created in a proper chronological order in order to avoid confusion and allow everyone who reads it to follow the author's thoughts easily and with interest.
Read some narrative essay examples. The more you read them, the clearer your understanding how to create a well-developed plot; you can also watch video presentations in which other persons describe their experience as it helps to learn how to present your thoughts appropriately.
Double check the provided requirements. When you get such an assignment, you should be provided with some guidelines and requirements or, if not, you can always request more details from your instructors.
Revise your essay. Check it for grammar and plagiarism, rewrite sentences that don't sound well, and don't hesitate to ask for advice from your friends, there are also many services that can help you with revising and editing your narrative essay.
Highlight the most crucial moments. Keep in mind that you will have to highlight the most significant arguments or facts to help your readers identify them and easily understand their role in the story, as well as their influence on the outcome.
Narrative writing is similar to novels but they sometimes have specific rules for writing. These rules can vary depending on numerous aspects. However, in order to create an A-worthy paper, you have to follow the universal standards, use the right structure, watch out for plagiarism, and try to disclose the selected topic fully.
Also, do not neglect to check your text for grammar mistakes! Even the best plot will not attract and engage the reader if the text is full of typos and other sorts of errors!
Related Posts
7 Tips On Writing a 500 Word Essay
How To Write An Autobiography Essay?
10 Tips that Help You Write Winning Scholarship Essays
Essay Quotations And Citations: Users Guide
Essay Outline: Creating and Example