Fair Use Policy
Help Centre

Loading…

Sign In

LawTeacher
The law essay professionals
0115 966 7966
Today's Opening Times 10:00 – 20:00 (BST)
Is Using Our Service Cheating?
Of course not! Using our law essay writing service is 100% legal and doesn't make you a cheater if you use it.
Law essay writing services sometimes get a bad press, mainly because the people who say it's for cheaters don't understand how to use the service properly. Used the right way and you'll discover what a fantastic learning tool our essay writing service is, one that will help you achieve the grades you want. It's better than any so-called 'model essay' from your tutor or a barely relevant journal or book from the library.
The truth about our service is this…
It's how you use our custom law essay writing service that really matters.
Thinking of buying a model answer from us and handing it in to your university as your own work? If you're considering using it this way then you're cheating. The legitimate way to use our service is to use your model answer as a learning aid. It's no different to using a journal, book, web article, study guide or any past paper given to you by your tutor – except this learning resource is tailored to your exact requirements. And it isn't cheating!
How to use our custom law essay writing service legitimately
Use a custom law essay in the same way you would use a book, journal, newspaper article or past paper given to you by a tutor. This way is the most legitimate and honest method of using our custom law essay service. It's also legitimate to produce your own work and research using our essay as a guideline – which is no different to finding a journal or article that details all the arguments and points you need to include in your essay.
We know there will be a small group of students who will use our service dishonestly but only because they've confused us with the many other essay writing companies who allow students to hand in custom essays as their own.
We realise that because the work we provide is 100% original and plagiarism free, there's little action we can take to prevent students from misusing our service. We believe those students who use our work as a guideline for their own research will reap the rewards and benefits more than a student who simply hands in one of our custom essays as their own.
Simply put, our custom law essay writing service will teach you how to write fantastic essays. By simply asking for the help you need, you're not cheating or acting dishonestly. You're just trying to get the grade you truly deserve.
Why does the custom law essay writing industry have an unfair reputation for cheating?
There has been insufficient research by the media and academic bodies as to how a custom law essay writing service like ours is intended to be used. We never intended our service to be used by students to cheat by handing in our work as their own, which is not only morally wrong and foolish, but can end with the cheating student getting caught and punished.
University tutors and lecturers are smart – is it wise to think a student can fool them by handing in work that is superior as if it's been plagiarised in full by copying from textbook or journal? Of course not! Any student who misuses our service in this way still has to sit exams for the majority of their work so how can using our custom essay in this way possibly help?
Ultimately it is because of the media's and university's assumptions of cheating that is preventing hard working and honest students from benefitting from custom law essay writing services like ours.
The benefits of buying a custom law essay
When purchased from a UK based, professional and trustworthy company like LawTeacher.net, a custom law essay can accurately show you how an academic essay should be written and researched. A custom essay is 100% tailored to your requirements which makes it far more effective than any general guide, textbook or essay bought from an essay bank or mill.
Is using custom law essay writing ever cheating?
Only if you try to pass the work off as your own – the same as paraphrasing or copying from a book or asking a friend to write your essay for you, which happens more often than you think.
Are custom law essay writing services legal?
Of course they are! Providing written help is a long standing academic tradition. If you banned services like ours then published books, journals and articles should be banned too!
It isn't the essay writing companies fault if a student decides to cheat using the service anymore than it's a book supplier if a student cheats by copying from it.
Should I use your custom law essay writing service?
You should consider using our service if you intend to use our custom essay as a guide to show you how to research and write your essay – though always make sure that you order from a reputable, UK based law essay writing company such as LawTeacher.net
As tempting as it is, If you're thinking of ordering a custom essay from us and handing it in as your own then you should reconsider using our service. Cheats always get caught!
Will my university find out?
Our custom law essay writing service is 100% confidential. LawTeacher is a registered data controller which means under the 1998 data protection act, we won't tell anyone you've used our service unless we're requested by UK law to do so.
---
Cite This Essay
To export a reference to this article please select a referencing style below:
OSCOLA
APA
MLA
MLA-7
Harvard
Vancouver
Wikipedia
Reference Copied to Clipboard.
Reference Copied to Clipboard.
Reference Copied to Clipboard.
Reference Copied to Clipboard.
Reference Copied to Clipboard.
Reference Copied to Clipboard.
Reference Copied to Clipboard.
Invest In Your Future Today!
Place an Order
<![endif]-->

Homepage
Accessibility links
Skip to content
Accessibility Help
Search
Home

UK

World

Business

Politics

Tech

Science

Health

Family & Education

selected

Entertainment & Arts

Stories

Video & Audio

In Pictures

Newsbeat

Reality Check

Special Reports

Explainers

The Reporters

Have Your Say

Disability


Family & Education




Family & Education


Essay cheating: How common is it?
By Reality Check team
BBC News
Share

These are external links and will open in a new window

Share this with Email

Share this with Facebook

Share this with Messenger

Share this with Messenger

Share this with Twitter

Share this with Pinterest

Share this with WhatsApp

Share this with LinkedIn

Copy this link

https://www.bbc.co.uk/news/education-43975508

Read more about sharing.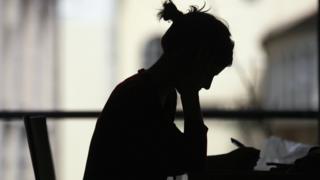 A BBC investigation has found that prominent YouTube stars are encouraging students to buy essays.
Passing off a custom-made essay as your own is a form of plagiarism known as contract cheating.
It involves a student ordering an essay, usually through a website, for a fee.
But it could also be friends or family members writing an essay on a student's behalf.
Companies offering these sort of services are known as essay mills.
The fee will usually depend on the essay subject, length and deadline.
Some essay mills – including EduBirdie – claim that the essays they provide are "100% plagiarism free". But even if the essay you buy doesn't necessarily contain copied material, the act of submitting it as your own is itself a form of plagiarism – according to the Quality Assurance Agency (QAA), which monitors standards in UK higher education.
A student caught doing this could face serious penalties – including expulsion.
EduBirdie says that there is disclaimer on its site which suggested that the work it provided should only be used as a sample or a reference.
What's the scale of contract cheating?
The QAA told Reality Check that it believes contract cheating is on the rise.
In its 2016 report, the agency said leaflets advertising essay services had been handed out on campuses. There were also reports of adverts appearing on university notice boards.
One UK essay writing company boasts that it has helped more than 25,000 students over the past 15 years.
But we don't know how many of those students who used the service went on to submit the essays as their own.
The QAA also referred Reality Check to a 2016 Times investigation. Based on Freedom of Information requests, the newspaper unearthed 50,000 cases of cheating in UK universities over the previous three years.
This works out at 17,000 per year, or 0.7% of students.
YouTube stars paid to sell cheating
Essay cheat companies face university ban
The man who helps students cheat
The problem with this number, which the QAA acknowledges, is that it includes all forms of cheating – not just contract cheating.
But even if we did know how many students were caught contract cheating, we still wouldn't know how many cases went undetected.
For that we have to rely on survey data, where students are asked if they have ever cheated by submitting an essay written by someone else.
The most recent UK study was carried out in 2012 and found that 29.5% of participants agreed that they had "submitted work taken wholly from an internet source (free or paid) as your own".
Elsewhere, the QAA cites a 2014 study from Saudi Arabia, which found that 22% of students reported having paid someone to write an essay.
Prof Phil Newton, from Swansea University, is an expert on contract cheating. He says that with surveys of this nature, there's always a likelihood that respondents may not give accurate answers – especially if they are owning up to deviant behaviour.
So, we have to treat survey data with a degree of scepticism.
Are these services legal?
At the moment there's nothing, legally speaking, to stop websites selling essays.
In fact many websites contain disclaimers that say students shouldn't pass off the essays as their own and that they should only be used as study aids.
That said, in March 2018, the Advertising Standards Agency (ASA) upheld a complaint about claims appearing on a UK essay mill website.
The ASA said the website gave the misleading impression that "consumers would be able to submit purchased essays as their own without repercussion".
But even if legislation was brought in, the QAA says it is unlikely to solve the problem.
It says many of these websites are offshore and even if they were closed down they can easily re-emerge.
So what can be done about it?
Contract cheating can be very difficult to spot. As the essays are bespoke they're unlikely to be picked up by software which some universities use to detect plagiarism.
Last October, guidance was issued to institutions on how to deal with contract cheating.
Have fewer assessments by essays
Block essay writing websites from IT systems
Get familiar with student writing styles and try to spot any changes
Have clear procedures to report suspected cheating
Support struggling students with their writing skills
Why do students do it?
There are many reasons – it could be as simple as laziness or a lack of confidence in writing ability.
In April, Prof Newton, along with colleagues, published a study into contract cheating in Australia.
The study focused on students who had asked either friends or family members to write essays on their behalf.
The researchers found that were three factors which increased the likelihood of contract cheating.
Students who spoke a language other than English
A dissatisfaction with their learning environment
Where students perceived there were opportunities to cheat
Read more from Reality Check
Send us your questions
Follow us on Twitter
Related Topics
Reality Check
Students
Exams
Share this story About sharing

Email

Facebook

Messenger

Messenger

Twitter

Pinterest

WhatsApp

LinkedIn
More on this story
The YouTube stars being paid to sell cheating

Essay cheat companies face university ban

The man who helps students to cheat
Top Stories
Blair doubts Labour can be 'taken back'
The former PM tells the BBC "moderates" may have lost the party to Jeremy Corbyn and the left.
7 September 2018
Brazil poll front-runner stabbed at rally
7 September 2018
The girl whose home could slip away
30 August 2018
Features

The girl whose home could slip away
Quiz of the Week: Who's the most stylish?
The truth behind the 'bra-burning' feminists
The lies we tell ourselves to avoid giving up a seat
Linguistic clues to Trump's New York Times insider?
Is the tuition fees 'illusion' about to unravel?
Does fruit-picker scheme go far enough?
Japan's push to make whaling legal
Elsewhere on the BBC

Audio to screen

Which podcasts are being adapted for film?
Full article Audio to screen
Daily news briefing direct to your inbox

Sign up for our newsletter
Full article Daily news briefing direct to your inbox
Why you can trust BBC News
BBC News Navigation
Error 404-NotBranded occurred
Regardless, we recommend you to update your browser.