Login
Membership
About
Advertise
Contact
Learning Center

Gemology
Jewelry and Lapidary
Gemstone Encyclopedia

Certification
Gem Prices

&

Buying Guides

Gem Price Guide
Gem Buying Guides

Find a Gem-Related Business

View All Businesses
Appraisals
Auctions
Gem Cutting
Gem Treating
Gemological Laboratories
Gemology Supplies and Equipment
Gemstones
Informational Resources
Jewelry
Lapidary Supplies and Equipment
Rough Gems and Mineral Specimens
Special Services

Community
Login
Membership

Invest in yourself.
Accelerate your path towards a professional gemology career.
Enroll in our Professional Gemologist certification course and learn new skills. Learn basic gemology. Understand gem properties. Use gemology tools. Identify gemstones.
Enroll today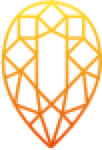 Serving gemology students since 1998
The International Gem Society (IGS) was the first Internet-based school of gemology to serve a global audience. Our goal is to provide an affordable education in gemology.
IGS's founder — Donald Clark, CSM IMG — created a robust testing process to ensure that those with IGS certification would stand out in the crowd. IGS continues to use the testing process created by Donald Clark to ensure continuity and rigor.

What Our Students Say About Us

"What started as a hobby is now a small home business for my wife and I."
"I have never known or heard of an organization that offers so much for its members, and at such a low cost. What started as a hobby in 1998 and now is a small home business for my wife and I has been made so much easier by the information you supply. Thank you."
Ernest and Peggy Roisch
Rainbow Rocks, LTD

"What a gift you give, passing this knowledge to those of us who are seekers"
"Just wanted to thank you for the fantastic adventure I have had since becoming a member of IGS. The quality of your Gemology Course is tops. Nice to know that such folks as you exist. What a gift you give, passing this knowledge along to those of us who are seekers."
Dr. John Parrott
IGS Pro Member

"It's like a good who-done-it mystery. It just can't be "put down."
"You are one heck-of-a-writer. This course is so well written, that I'm convinced that anyone, even me, can understand and master this material. After having read the first four introductory articles, I find myself actually wanting more time to study. It's like a good who-done-it mystery. It just can't be "put down."
Joe Tulving
IGS Pro Member

"It doesn't matter how much you think you about gems, you never stop learning"
"You know the best thing that I've learned from your great course is that it doesn't matter how much you think you about gems, you never stop learning. Each day there is something more to learn, and it will never stop. Thank you for all the help, education and support that you give IGS members."
Peter Checkley
IGS Pro Member

Certification Course Modules
All the information you need is located on our website in our  Learning Center . There are no other books required. The gemology course is divided into sections and follows our Syllabus . We also have a list of recommended gemology tools .
An Introduction to Gemology
Our introductory module covers basic gemology concepts and terminology. It forms the foundation for the entire course.
Advanced Gemology
The Advanced Gemology module introduces the more complex subjects, such as the optical and physical properties of gemstones.
Practical Gemology
Here we teach you how to use the tools of gemology and what to do with the information they supply. This is the essence of gem identification.
Gem Grading
This section details the factors used in grading diamonds and colored stones.
Advanced Gem Information
Here we take your basic understanding of gems and dive deeper into the details of specific gems, such as corundum, spinel and garnet.
Appraising
Once you have learned how gems differ from one another, how to identify them and what properties determine their value, you can begin to develop your appraisal skills.
Are you ready to invest in your passion for gemstones?
Make this the year you take the leap.
Start the course today
---
Pro Membership
$20
per month
---
Enroll today
Some questions we often hear
---
Will I be assigned an instructor for the course?
The course is self-study. This means that all of the material is online and available in our  Learning Center , and the burden is on the student to follow the Syllabus  to learn the material.
The benefit of this approach is that each student can learn at his or her own pace, and on his or her own schedule. Students can take as long as they want to complete each exam in the certification process to ensure familiarity and understanding of the material.
Won't the self-study model be difficult if I'm a beginner?
For beginners we recommend following our structured  Syllabus , however you may study the material in any order that suits you.
What is required to pass?
In order to pass the certification process the student must:
Pass three 100-question written exams with a score of 87% or better. The student may retake the exams an unlimited number of times until they pass each one.
Thereafter, the student must also pass a practical exam which requires identifying and grading 15 gemstones. We will mail you the gemstones, which will be common to the trade and include natural, enhanced, synthetic, and assembled stones. Deductions will be made for errors, and the applicant must score 87% or better to pass.
When the written and practical tests have been completed with passing scores, the IGS-Certified Professional Gemologist certificate will be awarded.
How is the material administered?
All examinations are administered via online test-taking software accessed via your password-protected account on the IGS website.
Can I see a sample of the test questions?
Sure! We've posted the following sample gemology questions from the actual IGS certification exam . This should give you a sense of the scope of the tests. Questions cover gemstone formation, properties of specific gems, gem identification, and testing, as well as faceting, grading, and appraising.
How long do I have to take the exam?
As long as you remain a member, you can take the written exams (and the practical exam) whenever you feel ready. You may repeat the written exams if you fail.
How long should it take me to complete the course?
The course is quite involved. This is not a casually created e-course, but rather a very comprehensive overview of some challenging material.  We've been improving the material for over 20 years. Some members with previous gemology or geology experience have completed the course in as little as three months, others are still chipping away at it after two years. It really depends on your level of interest, motivation, and time commitment. The average time to completion is probably around a year, studying part-time.
Can I get a refund if I am not satisfied?
Please note that certification costs are non-refundable. A $50 refund is given if you choose to return the stones used for the practical test. (You may keep the stones instead, if you wish.)
How does the IGS course compare with those offered by the GIA or similar organizations?
The GIA is an excellent organization. Their Graduate Gemologist degree is the most respected credential a person can hold in this industry. If you have the time and money, and are serious about a career in the gem industry, the GG course of study offered by the GIA should be your first choice.
The IGS certification program was created for everyone else. The founder of IGS and original author of the program, Donald Clark, has strong connections with the lapidary community. For years, he listened to amateurs giving inaccurate advice to others. For example, he heard things like: "If your blue stone has an RI of 1.625, then it is topaz, not aquamarine." Those two properties, color and RI, also belong to tourmaline and a few rare minerals. Blue topaz and blue tourmaline have vastly different values. Not knowing the difference can be costly, in terms of both money and reputation.
Donald Clark believed that the problem stemmed not from the well-meaning lapidary sharing his incomplete knowledge, but rather that there wasn't anywhere to learn gem identification, short of taking (what was back then) a $3,000 course. For them, he created IGS. It is dedicated to all the gem cutters, collectors, jewelers, and others wanting to know more about gems. The Professional Gemologist program was also created for those lacking the resources for a GG degree. A typical example would be a person making a midlife career change. This often involves working two jobs for a period, or the time consuming process of starting a new business.
What the certification tells a customer, or potential employer, is that the holder has proven their knowledge of gemology: that they are well versed in its terminology, the properties of gems, how they are valued, and that they possess the skills and knowledge to distinguish one gem from another. But let us be clear: having the IGS certification may open doors to a career in gemology. But it is the way an individual presents themselves and his or her actual experience and work ethic that determines success.
Take your passion for gemstones to a whole new level
Open the door to a new career today!
Enroll in the course
About
The International Gem Society (IGS) is the world's top resource for gem professionals, enthusiasts, and industry content. Learn more
---
Contact
Contact Us
Member Support
FAQ & Help
Newsletter
Get gemology news and insights delivered straight to your inbox!
Subscribe
---
© 2018 International Gem Society LLC. All rights reserved. Privacy Policy | Terms of Use

IGS Membership

Join IGS today for great benefits!
Exclusive access to our premium articles and courses
Unlimited access to our gem pricing guide
Create your own listing in our business directory
Participate in our member-only forums
Membership options

IGS Newsletter

Subscribe to the Free IGS Newsletter!
Home
/
Education
/
Study Options
/
Online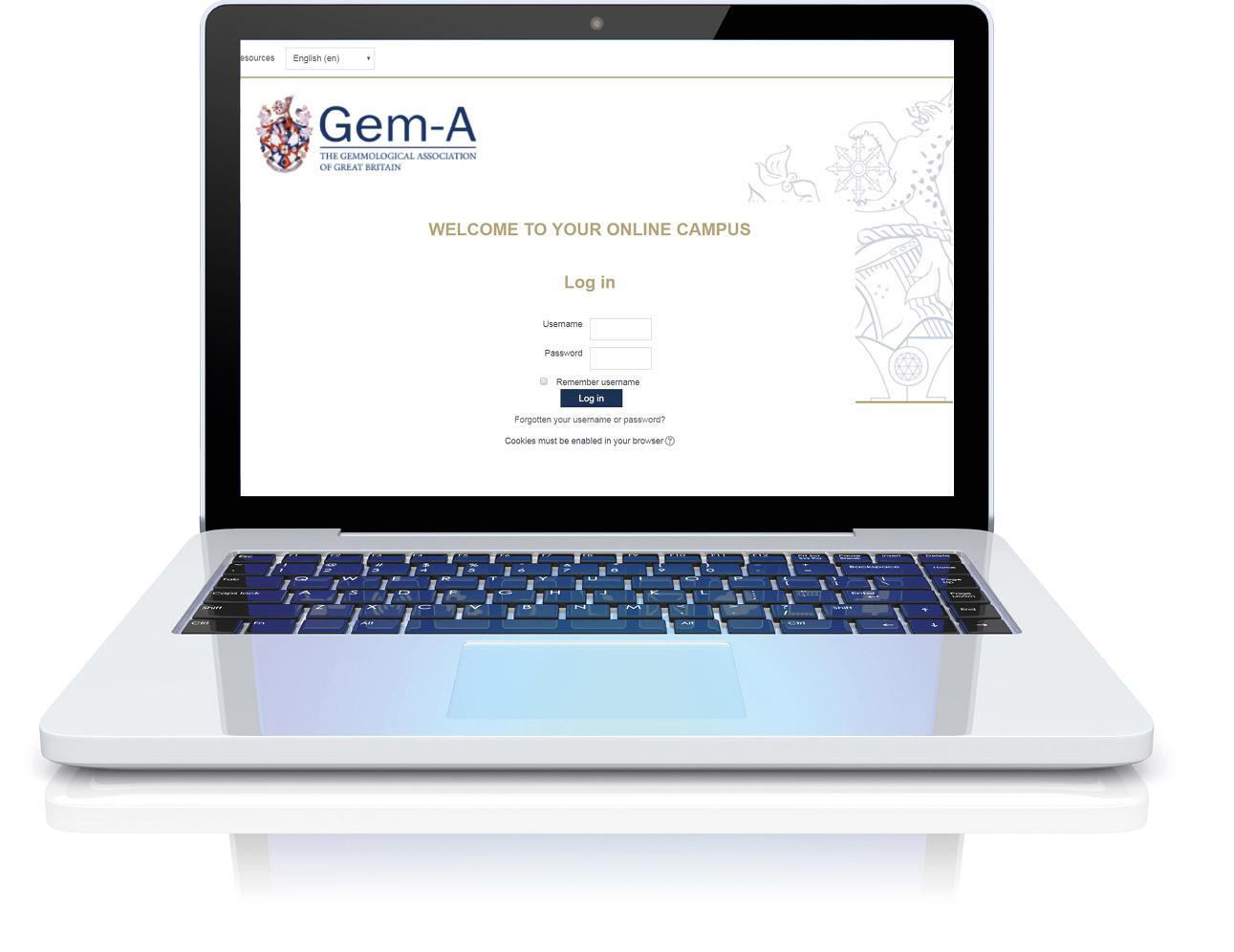 Online Learning
Our Online Distance Learning (ODL) programme is perfect for those who want to study from the comfort of their own home or for those or for those who don't have access to a Teaching Centre.
Consisting primarily of online study, with a practical lab class with Gem-A or a GAPP of your choice, our ODL programme allows you to fit your gemmology study around your lifestyle.
You will be given your own login to access our online learning platform and will be assigned to a study group with other ODL students. You are guided through your course by a structured programme of study and each group has their own tutor who you can email for support and guidance with your learning. The course has set start and end dates and students are required to submit online assignments with set deadlines.
All exams must be taken in person at an exam centre, which is assigned during the course.
ONLINE COURSES
All courses for online study are listed below. To find the exact dates and times for any of these courses, please click the buttons below:
Short Courses
COLOURED STONES GRADING COURSE
Long Courses
CONTACT US
If you can't find what you're looking for or you have any further questions, email us at [email protected] .
Tweet
VISIT THE Course Price Guide

PRICE LIST
Education
Courses
Short Courses
Workshops
Gemmology
Diamonds
Lab Classes
Further Study
Study Options
On-site (London)
Online
Practical Provider
Teaching Centre
Resources
Applications & Downloads
Prospectus
Loan Stone Library
FAQ
Student Services
Services
Careers
Graduates 2017
NEWS & BLOGS
Birthstone Guide: Sapphire for Those Born in September
For those born in September, sapphire is their birthstone. Here, Gem-A tutor Lily Faber FGA DGA EG, shares with us…
Birthstone Guide: Spinel for Those Born in August
August is here and with it our latest birthstone guide. Here, Lily Faber FGA DGA EG, explores August's spinel as…
Birthstone Guide: Ruby for Those Born in July
For those born in July, your birthstone is the resplendent ruby. Here, Gem-A tutor Lily Faber FGA DGA EG delves into…
Birthstone Guide: Pearls for Those Born in June
Those lucky enough to be born in June can claim pearls as their official birthstone. Here, Gem-A gemmology tutor Lily Faber FGA…
Birthstone Guide: Emerald for Those Born in May
For those born in May, emerald is their birthstone. Here Gem-A gemmology tutor Lily Faber FGA DGA EG explores the history and…
Birthstone Guide: Diamond for Those Born in April
For those lucky enough to be born in the month of April, the diamond is their birthstone. First discovered in…
Birthstone Guide: Bloodstone for Those Born in March
Gem-A gemmology tutor Lily Faber FGA EG delves into the history and properties of bloodstone – an alternative birthstone for…
Birthstone Guide: Amethyst for Those Born in February
Gem-A gemmology tutor Lily Faber FGA EG explores the history of amethyst and its significance as the birthstone of February…
Birthstone Guide: Garnet For Those Born In January
If you're lucky enough to be born in January then the beautiful, bright and vibrant garnet is your birthstone. A…
Birthstone Guide: Turquoise For Those Born In December
The beautiful and enchanting gemstone turquoise is one of three birthstones for December, enriched with cultural significance and ancient medieval…
Birthstone Guide: Topaz for Those Born in November
Gem-A gemmology tutor, Lily Faber FGA EG, takes a look at topaz, the beautiful and warming birthstone of November, guaranteed…
Birthstone Guide: Tourmaline for Those Born in October
Gem-A gemmology and diamond tutor, Julia Griffith FGA DGA EG, looks at tourmaline, the enchanting rainbow-coloured birthstone for October.
Tourmaline is…
Birthstone Guide: Sapphire for September
Legend describes it as a stone of purity, honesty, trust and prosperity, bringing inner peace and protection to its wearer…
Birthstone Guide: Peridot for Those Born in August
Lily Faber FGA, gemmology and diamond tutor at Gem-A unveils the striking tones of peridot, the August birthstone; a fitting…
Birthstone Guide: Ruby for Those Born in July
Ruby the red variety of corundum occurs as bright-red, red, purplish- or brownish-red, and deep pinkish-red hues, coloured by chromium…
Birthstone Guide: Alexandrite for Those Born in June
Julia Griffith FGA DGA EG describes the phenomenal appearances of Alexandrite, the June birthstone – 'Emerald by day, ruby by night'.
This…
Birthstone Guide: Emeralds for Those Born in May
Emerald – the symbol of rebirth and bringer of good fortune and youth – is the birthstone for those born…
Birthstone Guide: Rock Crystal for Those Born in April
Julia Griffith FGA DGA EG, gemmology and diamond tutor at Gem-A, reveals the birthstone for April.
Everyone knows that those lucky…
Birthstone Guide: Aquamarine for those Born in March
The blue hues common to this beautiful stone are fitting considering the Latin aqua mare means 'water of the sea'…
Birthstones Guide: The Meaning Behind February Gemstone Amethyst
Julia Griffith FGA DGA EG, Gemmology and Diamond Tutor at Gem-A, introduces amethyst. Writing about the history of this beautiful…
Request prospectus
Request a paper copy
Download PDF
Use Online GemReader