Thanks for reading. Subscribe or log in to continue.
Subscribe for $0.99
Already a subscriber?
Log in or Activate your account.
Thanks for reading.
Subscribe to discover fast, unlimited access.
24/7 digital access to STLtoday.com with no survey interruption
Faster browsing experience
E-replica edition of the St. Louis Post-Dispatch
Reader Rewards membership
$0.99 for first month, then $9.99 after that.
Subscribe for $0.99
Already a subscriber? Log in or Activate your account.
You are the owner of this article.
Edit Article
Add New Article

Facebook


Twitter


LinkedIn


YouTube


Instagram
My Account
Dashboard
Profile
Saved items
Logout
Archives
Columnists
Crime
Education
Illinois
Metro
Nation
Obits
Politics
St. Charles
STL by the numbers
Traffic
Weather
Editorials
Columnists
Mailbag
Submit a letter
Cardinals
Blues
Mizzou
SLU
Golf
Soccer
NFL
Forums
Columnists
Schedules
Schools
Sports
Stats
Books
Calendar
Comics & games
Dining
Music
Movies
Television
Theater
Advice
Columnists
Food and cooking
Drink
Health
Home and garden
Parenting
Pets
Travel
E-edition
Archives
Newspaper ads
Classifieds
Autos
Homes
Business directory
Weekly ads
My account
Subscribe
Contact us
Contests
Live chats
Newsletters
Podcasts
© 2018 Lee Enterprises
Terms of Service  |  Privacy Policy
WHAT WOULD YOU CHANGE IF YOU WERE PRESIDENT? ESSAY CONTEST WINNERS




Subscribe for 99 cents


Facebook



Twitter






Email



Print




Save


Facebook



Twitter






Email



Print




Save
The Post-Dispatch and STLtoday.com , along with Lindenwood
University, asked high school students in the region to write an
essay on what they would change if they were president. Fifteen
finalists were chosen from the 300 essays entered in the contest,
and the public was invited to vote for the top essay. Rajiv
Tarigopula of Parkway West High School won the most votes and a
$500 savings bond. The other finalists will receive $100 savings
bonds.
By Rajiv Tarigopula • JUNIOR, PARKWAY WEST HIGH SCHOOL
America is at a crossroads. A perfect storm of global events has
made an energy crisis imminent; thus, the actions the next
president takes are crucial. If I were president, I would take
active measures to reduce America's oil dependence and move the
country as rapidly as possible away from the inherent
vulnerabilities associated with our current reliance on Middle
Eastern oil. The fastest, most efficient way to achieve this
objective is utilizing alternate sources of energy.
Many solutions have been proposed to our energy problem; most
are far more environmentally friendly and diplomatically sound than
the status quo. Increasing domestic oil drilling, implementing
tougher fuel economy standards, and utilizing alternate sources of
energy would all have widespread implications.
After thorough analysis, however, only the last, coupled with a
powerful change in diplomacy, will result in a real solution.
The time has come for America to strive in a concerted effort
toward self-sufficiency. Only by setting new priorities on our
policy agenda, by reducing our dependence on Middle Eastern oil
with alternate energy sources, can we as Americans cure our oil
addiction and truly set America free. Therefore, as president, I
would take it upon my administration to become an inexorable force
for the better; to inspire the citizens of America to work together
toward this lofty goal of energy independence. If we
can fi nd it within ourselves to embark upon such an audacious,
remarkable, unconventional enterprise, we will surely be on course
to create a more perfect union.
Education: Hope for the Future
By Razi Safi • JUNIOR, MICDS
If I were president, I would focus on the central issue that
will carry this country into the future: education.
Education, although a long-term investment, will benefit this
nation better than bailouts, mandatory health care coverage for
children, investment in new energy sources, or the withdrawal of
troops from Iraq. Although it appears that there are more
important, dire situations that the United States is facing now,
the fact is that with an increase in education comes a decrease in
these ubiquitous problems in the
future. Without education, society will never understand the
effects of drugs, the difference between Shiite and Sunni Muslims
in Iraq, the importance of financial security for emergencies, the
requirement for energy independence, or the need for health
insurance.
Education gives Americans higher wages, job flexibility and
security, and growth in American ingenuity; however, education also
gives one piece for prosperity that neither a government handout
nor an energy efficient car can bring: hope. One learns that with
education come endless opportunities
in all aspects. Throughout the world, education has brought hope
for people. A chance for education brought hope to the young Afghan
girl who finally learned to read.
It brought hope to the Palestinian teenager who received a
scholarship to study in the United States. It brought hope to my
father who strived for a better life for his family in a foreign
land known as America. It is time for the United States of America
to give that same hope to its citizens.
What I Would Change if I were President
By Jessica Houghtaling • SENIOR, MICDS
This country needs a big change.
Here's what I would change if I were president: I would stop the
inappropriate and nasty arguing and fighting between politicians of
different parties.
If we are ever going to be able to solve this country's
problems, we have to get the Democrats and Republicans working
together and stop the petty arguing.
The first way I would implement this change would be to appoint
my biggest political opponent to a major post in my administration.
Barrack Obama has demonstrated this by appointing Hillary Clinton
as his secretary of state. A good move, but I think he needs to do
something similar with John McCain
and possibly Sarah Palin. I think this would go a long way
towards showing good will towards the opposite political party.
The second thing I would do if I were president would be to end
personal attacks on politicians. Personal life should be off limits
for discussion. This includes sex life, sexual orientation, family,
friendships, etc. If it is not part of work, it is not an issue. I
would discourage this behavior from my staff also.
I am not sure that I would ever want the daunting job of being
the president, but if it were forced upon me, I think these changes
would make our nation run more smoothly. I think that treating my
political opponents with the respect and dignity owed to any public
servant would go a long way towards fixing our country's
problems.
The Power of the Presidency
By Joseph Mozelewski • SENIOR, HAZELWOOD WEST HIGH
With the power of the presidency, the world can be changed. A
president must lead by example
and motivate his people. Presidential power would overwhelm
most, but not me. I know exactly what I would change to make the
world a better place. First of all, I would work to make our
country safer.
I would do this by enforcing and increasing the severity of laws
against offenses such as murder and
drunk driving to increase the safety of our children. I would
hire more police offi cers and security personnel. By increasing
security in the country, we can maintain a safer setting for us
all. Second, I would make our country a more environmentally
friendly one. I would accomplish this by encouraging
the use of alternative fuel sources such as wind, solar,
geothermal and water to save our planet from pollution.
I would establish tax credits to develop environmentally
friendly energy sources and train workers for "green" jobs.
Third, I would also like to raise the minimum wage around the
country and make sure American jobs stay with the American people.
If our country is safer, greener and people have jobs earning a
fair wage, our potential is limitless. As Americans, we can turn
the tide and once again earn the respect and admiration of the
world. As president, it would be my job to make this happen. These
proposals would have a huge impact on our country and I believe
would greatly increase our country's economic condition.
To Preserve, Protect, and Defend
By Joseph Gazzoli • SENIOR, SAINT LOUIS PRIORY SCHOOL
If by some extraordinary means I were somehow to be elected
president of these United States, I would merely seek to do that
task with which I would be entrusted: to "preserve, protect and
defend the Constitution of the United States." To that end, as
president, I would veto all laws which are unconstitutional; I
would refuse to let Congress usurp the power of the states and
limit it to only those powers listed in Article I, Section 8 of the
Constitution.
As president, I would pardon all nonviolent drug offenders; I
would order the immediate withdrawal of all United States armed
forces from the more than 100 countries in which we have troops; I
would beseech Congress to immediately audit the Federal Reserve and
to enact a law which would remove the issue of abortion from the
purview of the Supreme Court, returning it to the states. Indeed, I
would ask Congress to return to the states all those powers which
have been usurped from them over the years, in fidelity to the 10th
Amendment. Furthermore, I would veto all unbalanced budgets and
seek the end of the departments of Education, Energy, Homeland
Security and others.
But perhaps most important, following the example of Libertarian
Harry Browne, I would try and stay out of the office as much as
possible.
Let's Change America's Color to Green
By Daniel Draper Lynch • SOPHOMORE, MICDS
If I were president, I would change American energy policy to
make investment in green energy a top national priority. Currently,
America accounts for around 22 percent of global carbon dioxide
emissions and consumes 25 percent of the world's energy, but has
only 4 percent of the world's population. America spends hundreds
of billions of dollars each year to import nearly 70 percent of its
oil, mostly from unstable or hostile nations whose ability to
restrict oil supply gives them considerable leverage. Rising carbon
dioxide emissions are a major cause of global warming which, unless
mitigated, will have many catastrophic consequences. These include
an increase in extreme weather events, a rise in sea levels that
could eventually flood cities such as Miami, London and New York,
northward migration of tropical diseases, extinction of many
species, and shrinking of the world's glaciers. Meanwhile, America
has lost 1.2 million jobs in 2008. Unemployment is 6.7 percent — a
15-year high.
A major investment in researching, developing, and bringing to
market green technology in the coming years is central to
addressing all of these problems. It will help us to greatly reduce
our carbon dioxide emissions, increase the fuel efficiency of our
cars, end our dependence on foreign oil, strengthen our national
security, and create millions of new jobs that can never be
outsourced. In fact, America could
then export technology instead of jobs. The cost of going green
will be great, but the economic, environmental and national
security costs of not doing so will be far greater.
By Megan Baebler • JUNIOR, URSULINE ACADEMY
If I were president, I would wage a war on poverty. I believe in
a powerful country such as ours, it is devastating to know that
while you are sleeping in your warm bed every night, kids and
families
all around us are going to sleep cold and hungry. I believe that
if everyone would lend a hand, it would better our society and we
could make poverty a thing of the past.
We should keep our manufacturing companies here in the United
States which would keep our people working and allow them to
provide for their families. Under my presidency, big corporations
would not be allowed to move outside the United States merely to
make a bigger profit. Big corporations should not focus on their
immense income, but on the outcome of the families they are
hurting. I truly believe people living in poverty, if given the
chance, would work hard and provide for their families. We need to
devise a plan for a task force to oversee large corporations and to
work collectively on national and state levels to focus on the
working class. We are supposed to be the "land of opportunity." Has
that vision faded away? If I were the president of this great
country, I would focus on the American families and grow this
nation into the nation our forefathers intended.
Bold Change for the American People
By Matt Guse • FRESHMAN, TRIAD HIGH SCHOOL
America needs change. If I were president of our great nation, I
would bring about this change with
the rights and interests of the people in mind, enacting bold
reforms.
To begin with, each citizen of the United States of America
should have the right to vote directly for their president.
Americans have proven to the world that they deserve their freedom,
and have earned the right to vote directly for their president, not
have the elite few vote in their place. As president, I would push
for a constitutional amendment that would eliminate the Electoral
College and give each citizen of the United States one vote for
president. State lines would be ignored in the presidential voting
process, so that a vote for a candidate of one party in a state
where another is favored is not rendered useless.
Ronald Reagan once said that government's first duty is to
protect the people, not run their lives. I would make changes in
Washington so that people can live their lives in a nation based on
our single greatest founding principal: freedom. I would decrease
the size of government so that we could all enjoy protection, minus
the overbearing regulations an oversized government can create.
The foremost job of the president of the United States is to
serve interests of their people. In the interests of the people
comes a stronger population, which leads to greater international
cooperation, and in turn creates a more peaceful world.
By Maffitt McDonald • FRESHMAN, McCLUER
The most important issue the president-elect is facing is
seemingly the economic meltdown, but I don't
agree that should be his priority. If this one is fixed, another
will happen eventually. People need to be smart with their money
and understand that education will lead them to a better life.
People must be more intelligent and not make the bad personal
choices (housing, credit, etc.) or allow the civic negligence (lack
of foresight on stocks, oil prices, etc.) that sparked the
meltdown. I believe Obama's
priority should be education.
America hardly values education at all. The graduation rate for
high schools is atrocious, and too many who do graduate don't go on
to college or trade school. This shows that Americans make one
mistake after another. If people have better educations, they will
have better lives.
Here's how I would suggest solving the problem: 1) A huge media
campaign — Obama has already shown his flair for that. 2) Make a
high school diploma necessary for all job applicants who are out of
high school. This will make education necessary so people might
value it more. 3) Parenting classes to teach children how to be
good parents. This would help the generation after have a better
life.
In closing, the need for education is apparent. If the public is
uneducated, they make bad decisions, which will have a large impact
on the economic status of America. If Obama follows this plan, we
will see the change he has promised.
America's Greatest Injustice
By Nina Oberman • JUNIOR, CLAYTON HIGH SCHOOL
Our nation was founded audaciously in the name of equality,
ensuring every citizen the rights to "life,
liberty, and the pursuit of happiness." Jefferson's meritocratic
ideals become void, however, when individuals lack the resources
necessary for this pursuit. Such is the failure of the American
educational system.
Over five decades since the Brown v. Board of Education ruling,
schools remain segregated by the wealth of their communities. As
president, my priority would be to close this gap, securing the
American dream for all citizens — regardless of their socioeconomic
background.
Reforming education goes beyond increasing government spending.
To achieve effective change, we must reconsider how we perceive
teaching, emphasizing engagement of students, enthusiasm for
knowledge, and accountability for failure. Americans should view
educators as admirable, encouraging
more college students to enter a field which they often shy away
from.
Parental involvement is central to a successful education, and
we need to support grass-roots efforts that will engage parents who
are uninterested in their child's schooling. If not, children will
only inherit this indifference. Higher education must become more
affordable, making it a feasible option for all students — not just
those whose parents went to college.
Education drives the economy. It drives innovation. It drives
community. If we fail to fulfill our nation's most fundamental
promise, we turn our backs on our founding fathers' bold vision of
a society in which all can succeed. As president, I would strive to
make the American dream truly viable.
By Robin French • FRESHMAN, VASHON HIGH SCHOOL
If I were president (which I think is the hardest job ever), I
would change the legal working age. This is an issue I would change
because young people today want to be INDEPENDENT. I would change
the age to 15. Kids don't always want to look to their parents for
everything they need.
Our parents won't be there all of the time. We all see how our
parents struggle every day, and that's something we can help our
parents with. Young people also like to stay in style with cute
boots, coats, Air Forces, Jordans, Dunks, etc. We can't do that
without money, and our parents are barely able
to keep food on the table. This is why I would change the
working age.
The second thing I would change is the gang violence. I would
call a meeting for every gang member. This meeting would be
mandatory. I would try to make this meeting as peaceful as
possible. I would explain to them how pointless it is to kill
someone over a color. There are even innocent bystanders getting
killed as well. If I were president, I would tell gang members that
it's not that important to lose a friend because you like a certain
color and they don't. As president, I would tell them that life is
too short to be wasting it defending a color that doesn't care
whether you live or not.
This is why I would change gang violence.
From Tolerance to Acceptance
By Lauren Caskey • SENIOR, VILLA DUCHESNE/OAK HILL SCHOOL
Whoever said ignorance was bliss was obviously not black and
definitely not a woman. I am a black female in America, and not
many citizens could understand the glass ceilings I will face. If I
were president I would change the history course of education so
that social awareness was a subject that everyone would take.
Walking in someone else's shoes would be written into the
history books. It would not be a few words here about slavery and
the civil rights movement, or a few sentences about women's
suffrage, or even just a picture of Caesar Chavez.
It would be a total history of all peoples that make up this
nation. It is essential to move past tolerance and closer to
acceptance. This can only be done by learning about people who are
not of the same race, faith and gender.
Ignorance is not bliss, and education is the cure to ignorance.
I believe that every child has the right to be educated, and that
same child should be able to see their ancestors in the history
books. American history is not just one history. It is many
histories — white history, black history, Latino history and
women's history. Because in the end we are all one race: the human
race. If I were the first African-American female president, I
would be shattering the prejudice gaps that exist in our society,
and taking a step closer to ending stereotypical injustice.
A Health Care Reform for America
By Brittany Branson • SENIOR, FORT ZUMWALT NORTH
With this election being the first in which I could vote, I paid
more attention than in the past. The
amount of intelligence and passion that each candidate puts into
campaigning and speeches is inestimable.
As I watched the final two candidates work toward becoming our
country's 44th president, my thoughts were constantly consumed with
things I felt were important and should be changed.
Coming from a working, middle-class family, I understand how
difficult it can be at times to go to a physician for a simple
checkup. There were times when a member of our family would be ill
but was unable to go a doctor because our finances were too
tight.
That being said, I feel that a universal health care program
would benefit families like mine and those who are less fortunate.
People can't help it when they get sick, and the way the system is
set up now, those with little to no money have no way to get
healthy. What about those families who are working overtime every
day just to put food on the table? They can't afford to miss work
but have to because they have no way to get a doctor and get
medicine.
Sure, it would require a little more from us taxpayers, but if
you think about it, it would be cheaper in the long run. This way,
all taxpayers and children would have equal access to health
care.
By Darrell Stewart • FRESHMAN, VASHON HIGH SCHOOL
If I was the president of the United States, I would try to be a
great leader by showing integrity. The first thing I would try to
change is the economy. The economy would be at the top of my list
because citizens are suffering, banks are closing, and the
country's in debt. However, in order to do this, I would have a
meeting with other political leaders.
I really want to help the economy because I see people getting
fired from jobs and kicked out of houses. This leads them into a
downward spiral. I know because it has happened to my family
before. It feels like your world is crashing down on you. I believe
that with adversity comes strength. That's why I feel I really
could make the economy better if I were president.
One way I feel I could change the economy for the better is by
making more jobs. These jobs would be energy-efficient to help slow
down global warming. Most importantly, I'd provide jobs for
families so they have a roof over their heads and a place to sleep.
I would also try to make more jobs teens can do, so they don't have
to sell drugs for money. This will clean up our streets, and make
our nation a better
place to live in. This is what I would do if I was
president.
By Casey Wessel • SOPHOMORE, BELLEVILLE WEST HIGH SCHOOL
I belong to the math team, the science team, the literary art
magazine, and the school newspaper at my high school. On top of all
this I'm ranked number one in my class of 610 students. If I can
keep up this
crazy schedule, I'll surely be able to make it into any college
I desire. Getting into college, however, is not my problem. The
problem is paying for college. My parents are not rich, but on the
other hand, they are not poor. Even with financial aid from the
school, my parents could not afford to send me to an Ivy League
school.
I'm not the only student in this situation. I can name 20 people
at my school that work just as hard and fi nd themselves in the
same state. If I were president, I would make scholarships based on
academic achievements, not socioeconomic status. Would it also be
crazy for me to ask that all students in the top 1 percent of their
class receive a full ride to any college of their choice?
In July 2007, NASA paid Russia $19 million for a space toilet.
We can pay $19 million for an astronaut to take a dump in
microgravity, but we won't pay for the top 1 percent of our
nation's students to receive a higher education. If I were
president, I'd invest a bit more money into our future, but maybe
I'm just a self-absorbed teenager.


Facebook



Twitter






Email



Print




Save
Breaking News from the St. Louis Post-Dispatch
Get breaking news delivered to your inbox as it develops.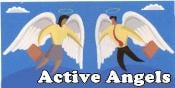 Active Angels In Home Health Care
Active Angels In Home Health Care- Providing total care inside and out. Call us today for information at 314-749-7544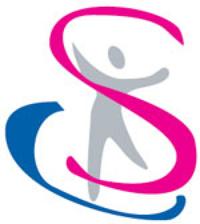 Learn How Sensory Processing Issues affect your child in school. Call Sensory Solutions today at 314- 567-4707 and schedule an evaluation.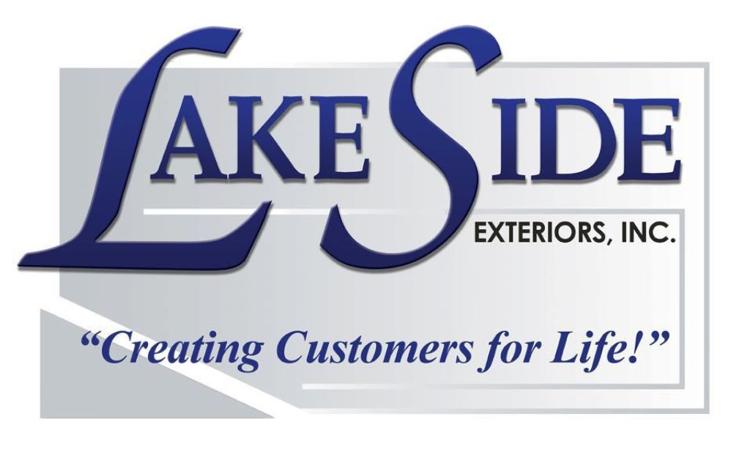 Lifetime warranties and a 97% customer approval rating! Lakeside Exteriors is St. Louis' preferred siding contractor! Call us today! 636-978-5000
© 2018 Lee Enterprises | Terms | Privacy
© Copyright 2018 STLtoday.com , 900 N. Tucker Blvd. St. Louis, MO | Terms of Use | Privacy Policy
Powered by BLOX Content Management System from TownNews.com .
If I Were A President Essay
Jhon Rolyn C. MandalaIV- AB PhilosophyIf I were a presidentToday, we live in a world of great changes bring us closer to an unpredictable future. In this context, a crucial factor models for the survival of nations is the economy and it is precisely here where the largest anomalies are occurring in human history. Everyday talk is already concern about the phenomena that threaten not only our own future but that of all the families and the country itself. But the question is, who is to blame for these anomalies?There are two kinds of leaders. Some are born to be leaders while others are made. There are certain individuals with certain traits and abilities to lead other people. These characteristics are given to them from the day they were born. As to say, their special gift of leadership is innate to them and rendered to them. From the beginning of their childhood, they possess the skills of a natural-born leader which gives them a heads-up for the future if they should be given the chance to have dominance and responsibility over people. On the other hand, there are individuals who are made to be leaders. At first they show no sign of any leadership skills, but in time, they manage to grasp and develop these skills. Through adapting to different kinds of lives and environment, they use these experiences for their own advantage on how to be with the people, to live with them, to see how they think, and feel how they understand. These kind of leaders conform to the environment around them in-order to achieve these traits that they would need in the future, if given the chance.If I were given this chance to become a leader, like to be the president of the Philippines, I would do my best in giving the people a better and bright future ahead for them. I believe that in the Philippines, which is an agricultural-base country, the people are willing to give their time, effort, and dedication if given them balanced terms for the toil they produce for the sake of the country. In the agricultural sectors of society, I would give emphasis to the people who are in-need especially those who toil the land and also who fish the vast oceans, seas, and rivers. To the farmers, a piece of land where they would plant, toil, and harvest bountiful crops that would be contributed to society whether it be for food, business, and economic purposes. Not only would I give them a piece of land where they could farm but also a piece of their harvested bounty. The government would provide assistance if they would need them especially regarding the maintenance of the crops, most especially in times of crisis and disasters. For the fishermen, the government would provide for them the necessary tools such as the boat and also the nets. Like of the farmers, their bountiful catch would not entirely go to the economy but also a part of the catch would be used for their own…
Find Another Essay On if i were a president
If you were president Harry Truman, would you have made the decision to drop the atomic bomb on Hiroshima?
1203 words – 5 pages

IF YOU WERE PRESIDENT HARRY TRUMAN, WOULD YOU HAVE MADE THE SAME DECISION AS HE DID, WITH DROPPING THE ATOMBOMB ON HIROSHIMA?The 6th of August 1945 was a day that people will always remember with terror. On this day, an atomic bomb was used by the U.S. against Japan, in the city of Hiroshima. This was the first time in world history. Before this sad event, Japan and the U.S. were having conflicts with each other because Japan tried to invade

Being Black<Tab/> If I were Martin Luther King Jr. Two incidents that affected me in many ways
829 words – 3 pages

Being Black If I were Martin Luther King Jr.Two incidents happened in my late childhood and early adolescence that had a tremendous effect on my development. The first was the death of my grandmother. She was very dear to each of us, but especially to me. I sometimes think I was her favorite grandchild. I was particularly hurt by her death because of the extreme love I had for her. She helped greatly in raising all of us. My parents

If I Became A Muslim
1296 words – 5 pages

dehydrated, which made it nearly impossible to exercise, which I do on a daily basis. My roommate is familiar with the Muslim faith, and was very sensitive to my fasting. She would never eat in front of me, and would try to keep my mind off food and drinks. On the weekends during Ramadan, it was hard for me to go out with my friends, because alcohol is usually part of our weekend plans. My friends were very understanding about my situation, and

If I Was Invisible For a Day
771 words – 3 pages

, and that includes exactly what he would say going for a drive. I've thought about him going to a
park just to clear his mind, or maybe getting a bite to eat. I wouldn't be shocked if he would go some place he shouldn't
be at, where men seem to go when they would want to go somewhere unconventional. To be able to join him in his drive as he
thinks he would be unaccompanied interests me as to what I would find out. for this situation being

If I could go back in time and change a
591 words – 2 pages

knew that I was a people person. So I hear that I missed the try outs for the basketball team and that there first game was at home. I go to their game. While watching them play my heart beat started to race and my hands were making the motions as if I was the one dribbling the ball. I went home crying because I wanted to play ball so bad. So I started to think about what if I never transferred, I could be playing right now. I would have been doing something that I loved doing. But I guess things happen for a reason, is what I have learned to live with. But I will always have the question on my mind what if . . . ?

If you were directing the play "a view from a bridge" what
997 words – 4 pages

If you were directing the play "a view from a bridge" what
advice would you give to the actor playing Eddie about his character?
Use quotations and close reference to the text.
"A view from a bridge" is a play with five main characters. Eddie and
Beatrice are married whilst they adopt Catherine, who is Eddie's
niece. Marco and Rudolfo are their cousins who come to stay from
Sicily. They are both illegal immigrants. A situation in the

"What if it Were You" A very good argumentative essay aginst abortion
1556 words – 6 pages

What If It Were You???Probably the most debated topic today is abortion. It is uncommon for the topic to be brought up when new friends are first meeting because almost everyone has a stand on the issue, and there are only two possible stands (which happen to be largely the opposite). According to the Webster's dictionary, the definition of abortion is: "expulsion of a fetus from the womb before it is viable". You might say that this definition

This is a music review of Arjona's song if the north were the south
648 words – 3 pages

if you were a protestant of social inequalities. Finally, he concludes with a slow and heavy electric guitar melody, where he then stop for at least 3 seconds and concludes with the words "Si el Norte fuera el Sur, seria la misma porqueria, yo cantaria un rap y esta cancion no existiria." (If the North were the South, it would have been the same crap, I would be singing a rap and this song wouldn't even exist).
Referenceshttp://www.satyamag.com/may03/carter-long.htmlhttp://www.answers.com/topic/ricardo-arjona
Counseling Theories If you were a counselor what classical theories would you use to counsel someone
1458 words – 6 pages

the exception of this class) Also its not really my opinion because I happen to agree with the self help concept and the anti-psychiatry stance taken by William Glasser.The theory I like the most is out of Carl Jung's Philosophy, "If it works use it." Although the previous statement leaves little to work with at least it's a start. That statement would be the founding principle of my school of counseling.I was particularly fond of the

THe mistakes I made and the regrets I have to face. Do yourself a service and read this if you are a slacker like me
659 words – 3 pages

before. My grades were slipping but hey, I was enjoying life school was the last thing on my mind. That's when I got my first shocker, Summer School. For once in my life I didn't just slip by. I had to make up for what I didn't do during the year for 8 weeks four hours a day and $500.00 dollars poorer.One would think that Summer School would snap me out of it. Well it did, I went into junior year with a scholar mentality, which lasted for less

"If I…" Poem of love and death (Its like a life story, starting from teenage love to elderly love)
261 words – 2 pages

If I met you in the street, would you smile?If I met you in a club, would you ask me to dance?If met you in a restaurant, would you ask me to leave with you?If I held your hand in the street, would you turn away?If I kissed you in the park, would you kiss me back?If I opened the door for you, would you walk through it?If I said, "I do", would you?If I carried your child, would you still love me?If I had our child, would you hold my hand?If I

Similar Essays
If I Were George Bush Essay
685 words – 3 pages

If I Was George Bush
     If I was George Bush I would follow the exact same path he is following right
now. His plans for our countries Education and Health Care plan live up to their
promises. These plans also benefit the country greatly as a whole. Yet, if I was President
Bush, I would make the positive effects of these plans to prove themselves more
immediate than they have been. This would urge America to

If I Become The President Of Afghanistan
717 words – 3 pages

If I become the president of Afghanistan
Security is the only phenomenon, which brings prosperity in a society. In a war-affected country like Afghanistan, without peace we cannot ensure economic growth, employment, education, and live a comfortable life. Afghanistan has a strategic geopolitical location in the region. Looking back to the history it is a country suffered decades of civil war that deteriorated every system of the government

If I Was President, What Would I Change?
558 words – 2 pages

Why do we need stamps to mail a letter? Wouldn't our time buying and putting stamps on envelopes be better spent reading or sleeping? Just imagine a life without any of that. In your whole life you probably spend hundreds of dollars on stamps alone. There are too many everyday tasks that prove to be hassles. As president I would put an end to all everyday hassles by forcing companies to make things easier, more efficient, and stop making things

"If I Were In": The Walking Drum By Louis L'amour
1285 words – 5 pages

Ibn-Tuwais, a man who let Kerbouchard and me stay at his house in Cordoba, watched Kerbouchard and his friend, Aziza, walk down the dark, narrow stairs. Kerbouchard felt he had to move on to continue his quest for his missing father, and I had made the decision to reside in Cordoba to study. Aziza left Cordoba to escape Ibn-Haram, a very dangerous man. Ibn-Haram had taken Aziza captive, not wanting her to marry William of Sicily. If the marriage

Other Popular Essays
Strategic Management-2 Essay
"religious language is meaningless" , discuss
An Examination Of Trait And Situational Leadership Approaches
Econometrics- Wiretapping Essay
How does Orwell present Napoleon Essay
Get inspired and start your paper now!