Home
Advice and Articles
How to Format a Cover Let…
Home
Advice and Articles
How to Format a Cover Let…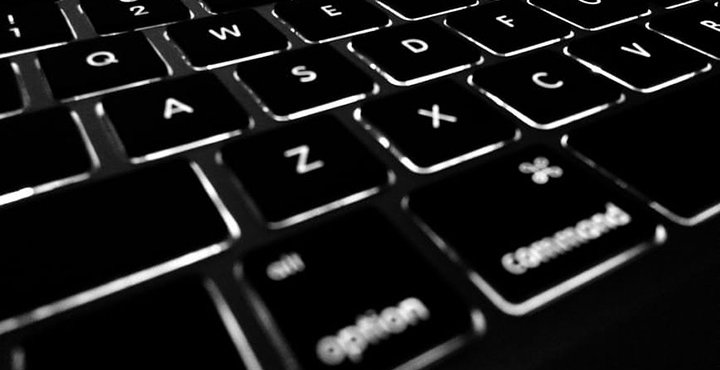 How to Format a Cover Letter
---
Make a great impression with a properly formatted cover letter

A properly formatted cover letter attached to your resume is a great way to show a prospective employer that you are interested in the job being offered—a cover letter may even give you a valuable advantage over other candidates.
Whether you fill out an official application provided by the employer or you are asked to send in a resume, we recommend taking the time to write a cover letter .
Remember, in addition to your resume, a cover letter is the first impression that a prospective employer will have of you—make it a good one!
Take time to present yourself professionally on paper
It is generally good practice to use a standard business letter format. Remaining within the one-page maximum, your letter should be printed on basic, white, letter-size paper and typed in a business-style font such as Times New Roman, Calibri, or Arial, usually in an 11- or 12-point size. Regardless of the industry in which you seek employment, we suggest avoiding fancy colors or lettering, as this may appear unprofessional.
Remember that you want to encourage the prospective employer to review your resume with the mindset that you are a professional; you do not want him or her to be deterred by an overly casual approach.
How to format a cover letter
When you are formatting your cover letter, remember that you must include a header, an introduction, the body, and a closing. These sections can be separated into individual paragraphs. Looking at cover letter examples can sometimes help in the process of creating a properly formatted cover letter.
Header
At the top of the letter, include your name and complete mailing address; leave some space, then add the recipient's name, title (if any), and complete mailing address. Add the current date as a separate line.
For example:
Jane Doe
123 Spruce Avenue
Anytown, MI 12345
John Smith, Human Resources Manager
Acorn Merchandising
456 Maple Way
Anytown, MI 67890
23 June 2009
Following this, include a reference section (for example, RE: technical position at ABC Company). You may also wish to indicate by what means your letter was delivered, i.e., Via Fax, In Person, etc., again on a separate line.
Next, add your opening salutation; for example:
Dear Mr. Choi:
or
Dear Hiring Managers:
Please note that a full colon is placed after the name or title and not a comma, which is used only in casual writing.
Introduction
This section should briefly indicate the position for which you are applying; here, you can also thank the employer for an earlier conversation you may have had with him or her regarding the position or indicate how you heard about the position (i.e., from a website, a newspaper ad, etc.).
Body
Here, you will list your qualifications, experience, and any specific points of note, such as availability. You should also highlight your skills and characteristics as they pertain to the position. This part of the cover letter is all about showing the employer what you have to offer and why you're the right candidate for the job. Learn more about what to include in your letter with How to Write a Letter , an ebook available now on Amazon.
Closing
In the closing of your cover letter, thank the employer for his or her time in reviewing your application. You should also mention that you look forward to discussing the position in more detail with the employer in the near future. Ask him or her to "contact you at the number (or numbers) listed below," which will be placed after your signature at the bottom of the page.
The closing also includes the final salutation, which can be written as follows:
Sincerely,
or
Respectfully,
Note that in each case, a comma follows the final salutation. After the closing salutation, double-space and type your name. If you will be printing and mailing this letter, leave four lines between the final salutation and your typed name, which will give you room to sign your name. On the next line under your typed name, type your phone number(s), since you mentioned in your closing for him or her to contact you at the number(s) shown below.
It's important to provide a notation at the end of your cover letter stating there are additional documents in the envelope for the employer to review (i.e., your resume). The way to make this notation is as follows:
Double-space after your contact phone number(s) and type the abbreviation Encl. (for one enclosure) or Encls. (for more than one). This section can also designate who else is receiving a copy of this letter and enclosures. This is done by double-spacing and typing cc: File, or cc: Human Resources, if applicable. This should be the final item on the page.
Here is an example of how the closing salutation would appear with all of the above included after it:
Respectfully,
Jane Doe
Home phone: (xxx) xxx-xxxx
Cell phone: (xxx) xxx-xxxx
Encl.
cc: Human Resources
From format to content
Formatting a cover letter is not always easy, but with these helpful hints and tips you'll definitely make a memorable first impression. Keep in mind that nothing screams unprofessionalism like a nicely formatted cover letter that is filled with spelling and grammar errors. To ensure your resume and cover letter are error-free, submit them to our resume editors .
Image source: Hitarth Jadhav/Pexels.com

Related Articles

How to Format a Chronological Resume
Writing a great resume is your first step in securing a job. The confusing part about resumes is that there are several different types to choose from: functional, chronological, combination, targeted, and mini are just some of the available resume formats. In this article, we're going to discuss the chronological resume—what it is, and how to write one.

How to Format a Resume
Following our previous look at resume writing, we now look at how to format a resume.

How to Write a Cover Letter
After weeks of searching, you've finally found it: a job posting that suits your skills and interests perfectly. Clinching an interview is vital when it comes to finding employment, so why take a risk? Follow our editor's advice and submit a cover letter along with your resume or application.

Back to Advice and Articles
Article Types

Articles & Advice


Podcasts
Articles For

Academics
Authors
Business People
Corporations, Governments, Institutions
English as a Second Language
Personal
Students
Become a Better Writer
Have free writing advice and grammar tips sent straight to your inbox every month.
Tools
Editing Services

Proofreading Services

Word Count Tool

Commonly Confused Words

Grammar Guide

Writing an Essay Guide

Useful Sites
Tags
cover letter
formal letter
formatting
resources
resume
resume writing
Ordering is easy. Start by telling us who you are.


English as a Second Language



English is not my first language. I need English editing and proofreading so that I sound like a native speaker.

English Is My Second Language


Academic or Student



I need to have my journal article, dissertation, or term paper edited and proofread, or I need help with an admissions essay or proposal.

I Am an Academic or a Student


Author



I have a novel, manuscript, play, or ebook. I need editing, copy editing, proofreading, a critique
of my work, or a query package.

I Am an Author


Business or Corporate



I need editing and proofreading for my white papers, reports, manuals, press releases, marketing materials, and other business documents.

I Am a Business Person


Personal



I want to sound professional and to get hired. I have a resume, letter, email, or personal document that I need to have edited and proofread.

I Have a Personal Document
Explore Career Paths
Find Jobs
Post Resume
Help Center
Career Guide >
Resumes & Cover Letters
How to Format a Cover Letter (With Example)
Cover Letter Format Guide
Start by including the date and your contact info in the top left of your letter.
Address the letter to the attention of the hiring manager.
Begin your cover letter with a common salutation, such as "Dear Alex Johnson."
Introduce yourself and show how the role aligns with your career goals.
Mention any current employees that referred you for the position.
Connect the position's required skills with your previous accomplishments.
Thank the employer for their time and consideration.
Close the letter with a friendly, yet formal signature, such as "Sincerely."
---
When you're applying for a job, it's common for employers to request both a resume and a cover letter. In around three paragraphs, your cover letter should highlight what makes you a great fit for the job and motivate the hiring manager to set up an interview.

Get Cover Letter Samples

Below, we've broken down everything you need to know about formatting a winning cover letter—plus cover letter examples to help you create your own.
Elements of a cover letter
Date and contact information
Salutation/greeting
Opening paragraph
Middle paragraphs
Closing paragraph
Complimentary close and signature
Date and contact information
There are two ways to list contact information on your cover letter, depending on whether you're providing a digital or hard copy.
If you're submitting a digital copy online, feel free to leave off your specific address and just use your city and state, phone number and email—and leave off the company and hiring manager's contact information altogether:
Date
Your Name
City, State
Phone Number
Email Address
Although it's becoming less common, there may be a time when you're required to submit a paper copy of your cover letter. In this case, the top left-hand side of your letter should include the following elements:
Date
Your Name
Your Address
Your City, State, Zip Code
Your Phone Number
Your Email Address
Hiring Manager's Name
Company Name
Company Address
Company City, State, Zip Code
Salutation / greeting
Start your cover letter off on the right foot by addressing the hiring manager. If you can, find out the name of the hiring manager for the role you're applying for. Reread the job description to see if it's listed there or check the company website. It's also an option to call the company and ask for the hiring manager's name. Explain that you are applying for a job and would like to address your cover letter to the correct person. It's not necessary to add Mr., Mrs. or Ms. since it may require some guesswork about gender and marital status on your part—just use their first and last name: "Dear Alex Johnson."
If you can't find the hiring manager's name, stick with "Dear Hiring Manager." Avoid outdated greetings such as "Dear Sir or Madam" or "To Whom It May Concern."
Read more: How to Address a Cover Letter (With Examples)
Opening paragraph
The opening paragraph is your chance to catch the hiring manager's attention, introduce yourself and enthusiastically tell the employer why you're applying for the job. You'll want to make this paragraph specific to each job listing you apply for. Include why you're excited about the job and the company, and how the job lines up with your career goals. Avoid making this paragraph sound formulaic by including keywords from the job posting and matching your skills to the employer's requirements.
If you were referred to this job by someone who knows the hiring manager or already works at this company, you may want to mention this referral in your opening paragraph .
Read more: 7 Powerful Ways to Start a Cover Letter
Middle paragraphs
Now that you've introduced yourself and established your enthusiasm, it's time to dig into your most relevant experience and talk about the specific qualifications and skills that make you the perfect candidate. In one or two paragraphs, make the connection between your previous accomplishments and your readiness for this new role. Think of these paragraphs as a way to pitch yourself as the ideal match for the role. Employers will likely have read your resume already, so avoid repeating the bullet points. Instead, include details that more deeply illustrate those highlights.
Closing paragraph
The main goal of your closing paragraph is to thank the employer for their time and consideration. You also have the option of making any clarifications. For example, you can justify any major gaps in your employment history. You can also use this space to sum up your qualifications for the role and express an interest in continuing to the next stage in the hiring process.
Complimentary close and signature
Choose a complimentary closing that is friendly yet formal, followed by your first and last name. Closings you might consider include:
Sincerely
Regards
Best
Respectfully
Thank You
Thank You for Your Consideration
Avoid closings such as Cheers, Warm Regards, Thanks a Ton, or Yours Truly which may be considered too casual or affectionate.
If you're providing a hard copy of your cover letter, make sure to handwrite your signature, plus your full typed name.
Related: Q&A: Should I Include a Cover Letter?
Font
When it comes to font, keep it simple and professional. Choose a basic, clear font like Arial, Calibri, Verdana, or something similar. Avoid using fancy or decorative fonts.
Many employers use applicant tracking systems—software that allows automated sorting of job applications based on specific keywords, skills, job titles or other fields. Complicated fonts can make it harder for the software to read your letter, which might prevent your application from moving forward.
Use 10 and 12 point size for easy reading. Anything smaller and you'll leave the hiring manager squinting, anything larger and your letter will look unprofessional. In general, you should use the same font and font size that you used in your resume.
Read more: How to Choose Cover Letter Font and Font Size
Spacing
Good spacing is essential for your cover letter—whitespace in the right places will make it easier for the hiring manager to read quickly. Follow these guidelines:
Make your cover letter single-spaced
Add a space between each section: contact information, salutation, opening paragraph, middle paragraph, closing paragraph and complimentary closing. (There's no need to indent any of your paragraphs.)
Length
Keep your cover letter to a single page made up of three paragraphs. You can add an extra middle paragraph if absolutely necessary. Before doing this, however, always ask yourself if you can communicate the essential information in fewer words.
Read more: Q&A: What's the Ideal Cover Letter Length?
Margins and alignment
Align your text to the left and use standard 1-inch margins all the way around. If your letter is spilling off onto a second page, first reread it and see if there's anything you can cut. If you can't cut anything, you can consider shrinking the margins to ¾" or ½", but avoid going smaller than that so your cover letter doesn't look squished on the page.
File format
Since an applicant tracking system may be parsing your cover letter, make sure you save your document in a compatible file format—either .doc or PDF. It's also a good idea to rename your file to something specific, especially since hiring managers can see the file name of your online submission. Follow the format of First Name-Last Name-Cover-Letter (e.g. Jade-Young-cover-letter.doc) to make it more convenient for the person downloading it.
Cover letter format example
Finally, here is a cover letter format example.
Anne Galindo
(123) 456-7890
[email protected]
January 23, 2018
Dear Hiring Manager,
I'm excited to be applying for the Web Developer position at [Company Name]. I've been programming websites and using CSS to create user-friendly experiences since I was in middle school, so it's always been a passion of mine. I've also been intrigued by your company ever since it won Most Innovative at the National Web Development Awards two years ago. I strive to stay on the cutting-edge of web design and development, so when I saw this job posting, I knew I had to apply.
During my previous role at [Company Name], I built a website completely from scratch for a recently rebranded business, both ahead of schedule and within budget. I started by gathering requirements from my clients and holding a focus group to perform user research. My favorite part about web design is building a solution that impresses the client and meets the needs of users and customers. My new website was responsive, lightning fast, and included the latest e-commerce features. After launch, I continued to lead optimization efforts. Through A/B testing, I improved the click-through rate by 10% and reduced the bounce rate on the website's landing page by 35%. As your Web Developer, I would bring these skills to develop websites that exceed the expectations of clients and customers, and drive real business results.
One of the factors that really attracted me to this role is that [Company Name] values giving back to the community. In my spare time, I run free web development workshops for at-risk youths. In these workshops, I teach them the basics of HTML/CSS and JavaScript and serve as a mentor. As I grow in my career, applying my skills to help others and make an impact on the world becomes more important—I believe this role would give me that opportunity.
Thank you for your consideration and time. I'm looking forward to learning more details about the position and company!
Sincerely,
Anne Galindo
Keep learning:
How to Write a Cover Letter
6 Universal Rules for Resume Writing
139 Action Verbs to Make Your Resume Stand Out
Was this article helpful?
Thanks for the feedback!
Thanks for the feedback!
Explore Indeed

Find Jobs
Post Resume
Browse Career Paths
Company Reviews
Salaries
Resources

Help Center
Contact Us
About
Cookies, Privacy and Terms
| © 2018 Indeed